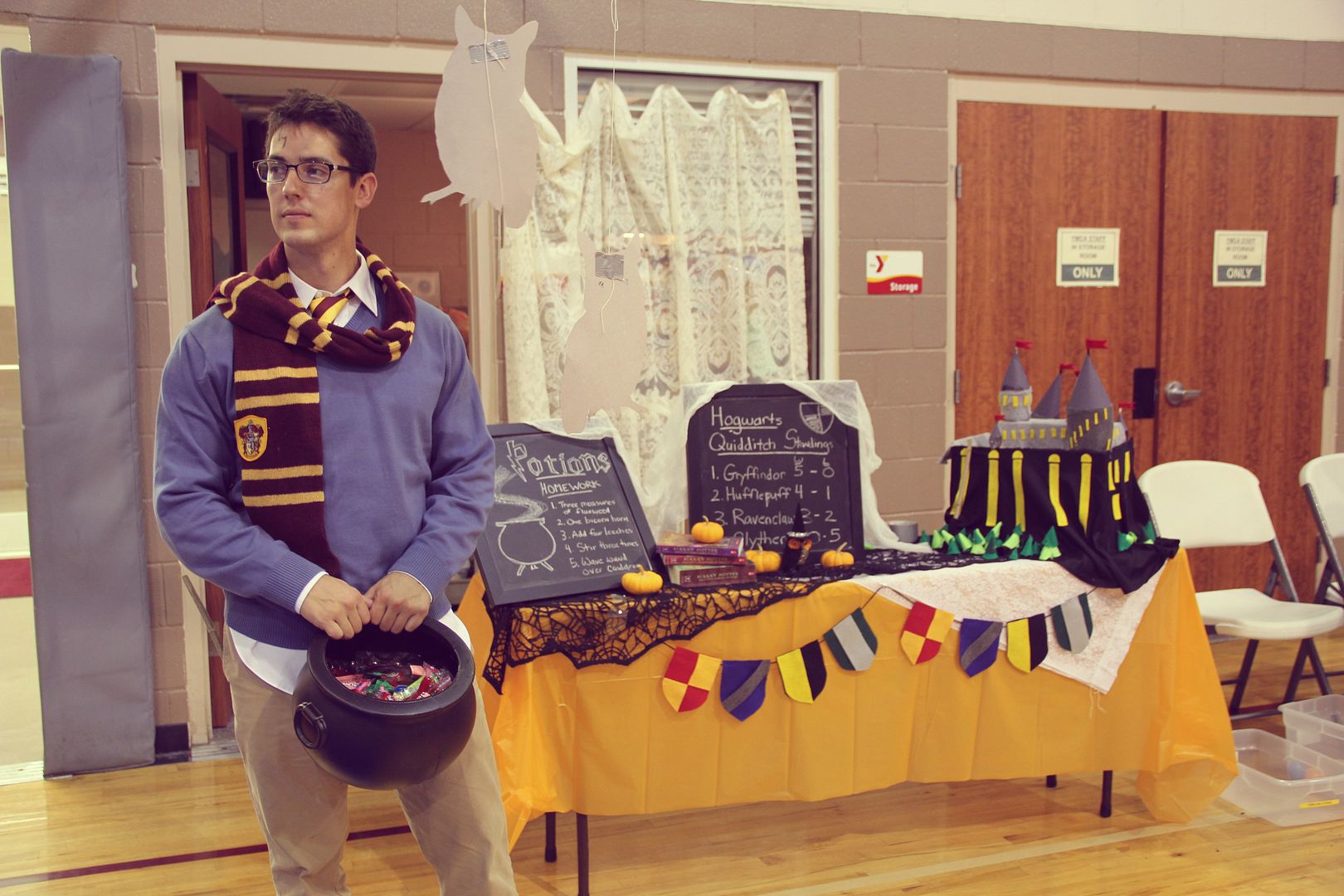 This year, the Olive Branch YMCA had a Trunk or Treat. I was so excited to participate and had been working for a while to pull together our theme: Harry Potter. Well, it rained on Halloween sooo they moved it inside! No worries, we were still able to participate and we had a great time. Not only were most of the kids (and parents) recognizing Jeremy as Harry Potter, but it's also so fun seeing how excited kids get over candy.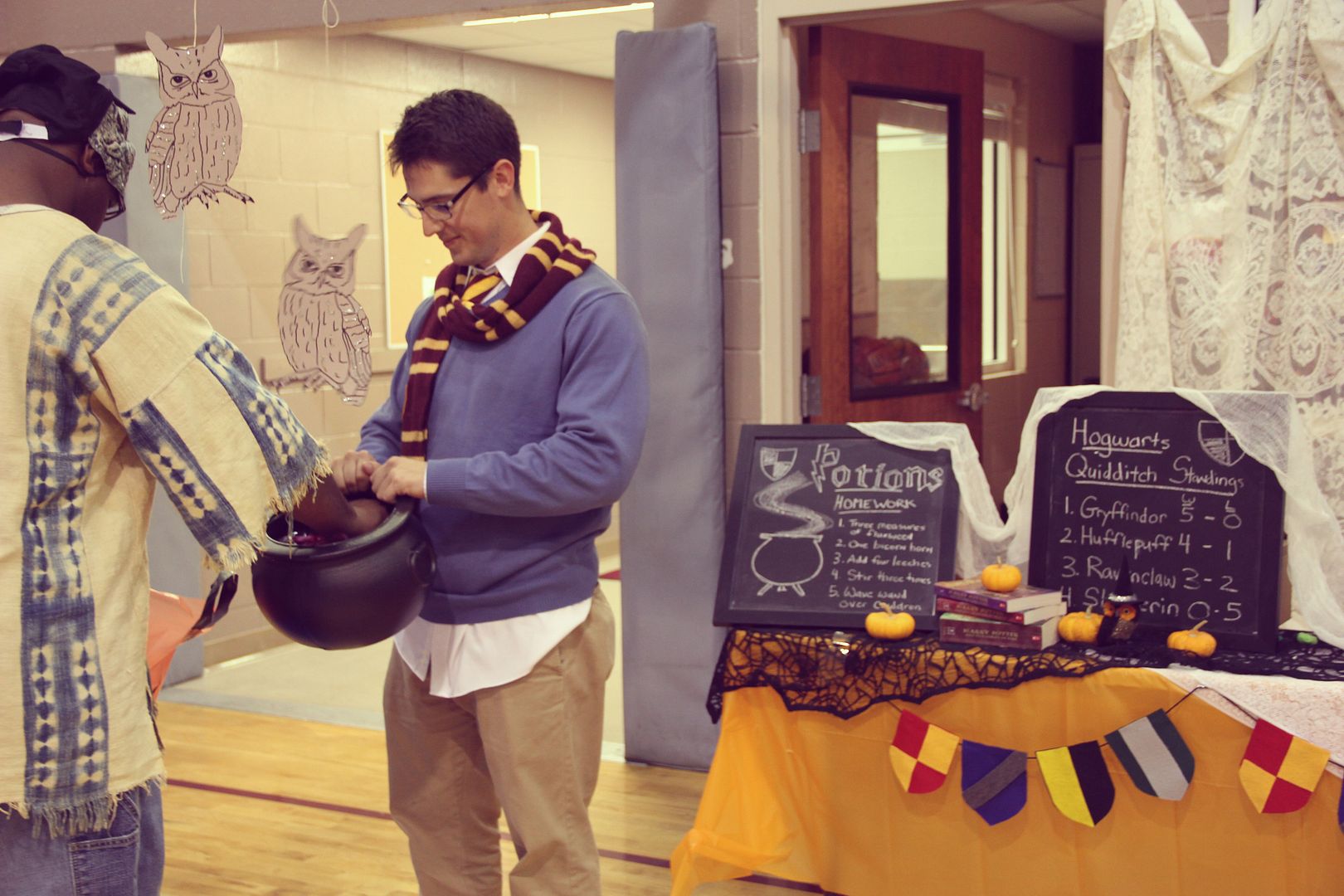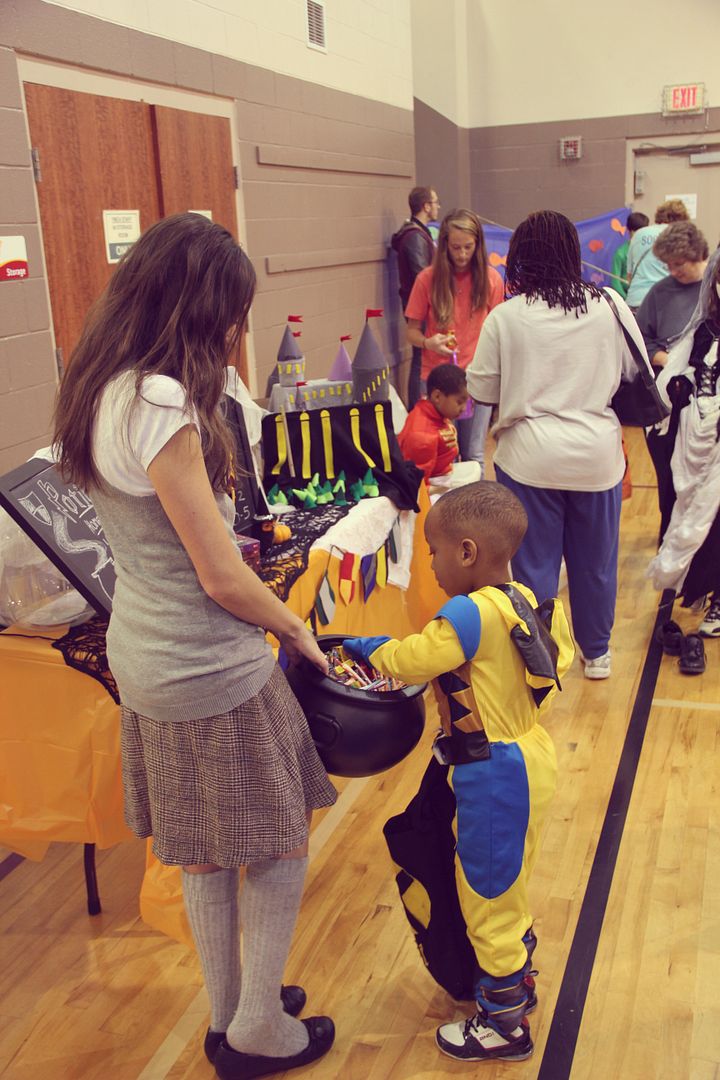 So yeah, we clearly got really into it. The best part? Most everything was handmade, thrifted, or things we already had!
I made some Hogwarts house crest bunting out of felt I already had and we threw together a Hogwarts using empty boxes and things we had recycled.
The tablecloths and fabrics were Halloween decorations and other things I just happened to have. The chalkboards are normally hanging in our kitchen! Jeremy just got really creative and used his artistic abilities to make them "Harry Potter-y". They looked amazing!!
I found the ties online for suuuuper cheap and found the perfect skirt and vest for me at Goodwill. Everything else are things we already had in our closets... yes, even the Gryffindor scarf #imahugedork
I'm really glad we chose a theme. It made it fun to decorate and I liked having a cute couples costume with Jeremy. We're already talking about how we're going to top ourselves next year!! Any suggestions?