I finally went on my first blog date. I'm not going to lie. I was nervous. Seriously. The boy kept making fun of me on the days leading up to it that I sounded like I was going on a blind date. I guess I was worried that we wouldn't get along or that we were different than the people we are on our blogs. I really couldn't have been more wrong.
I had the pleasure of meeting Lauren who blogs over at
Lauren Darlings
. After meeting her, I have no idea why I was so nervous!! It was like talking to an old friend. Even though we had never met before we already knew so much about each other and it was so great talking in person.
Our plans didn't work out exactly as we wanted them to. We planned on going to a baseball game to see her husband pitch. It rained. While waiting to see if the game would be cancelled, we sat in the ballpark and just chatted. Even with the rain, it really was great.
I look forward to hanging out more while she's in Memphis and love how relationships develop in this crazy blog world.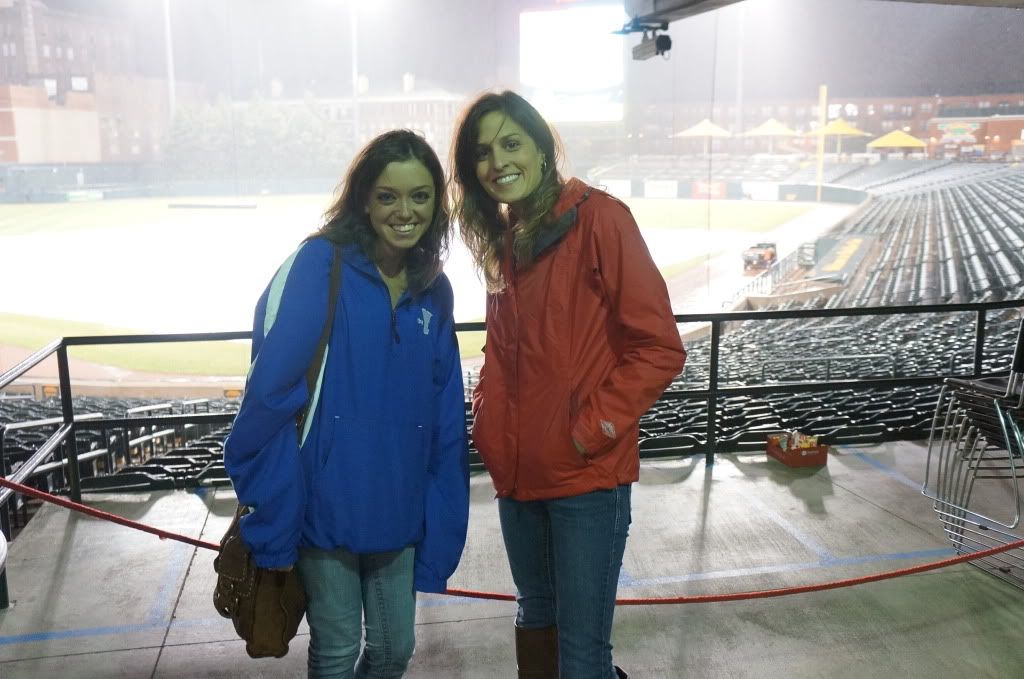 Sad because of the rain.
If you don't already know and love Lauren's blog you should go read it. Right now. Seriously. Do it.