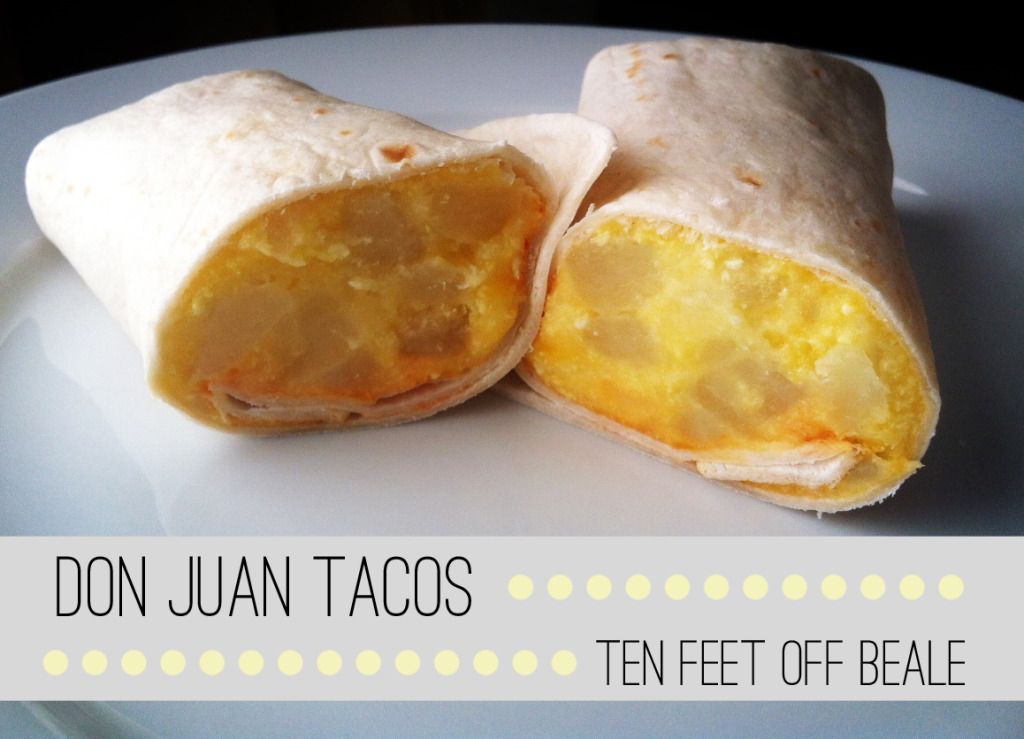 Jeremy originally saw this recipe on the
Diners, Drive-Ins and Dives
and decided to recreate it for dinner. They're called Don Juan Tacos because the place that is famous for this souped up breakfast burrito is named Don Juan's.
Here's our version of this delicious breakfasty yummy dinner:
Ingredients
<> Tortillas
<> 2 Potatoes
<> Grated Cheddar Cheese
<> 2 Eggs
<> Hot Sauce (Optional)

- Cube the potatoes
- Boil potatoes then strain
- Cook potatoes in frying pan
- Beat eggs then pour over potatoes
- Add cheese to potato mixture
- Put warm goodness in warmed tortilla
- Add hot sauce if you want

Easy and delicious andddd it uses ingredients which are commonly found around the house, which is always a plus.

Have you tried any new recipes lately?