Ok, this post might seem random to some of you so I'll give you some background.
I met Dustin while working for the RiverKings (the minor league hockey team that brought me to Memphis). We both had a pretty bad experience over there and ended up being great friends. I don't have any other friends quite like Dustin. He likes wrestling, watches wrestling, even wrestles himself. Now, before I met him, I didn't know the difference between wrestling and boxing (sad, I know) so he enlightened me! Not that I sit and watch wrestling or anything, but it's so interesting to me to think how our completely different paths brought us to the same place and the result is friendship.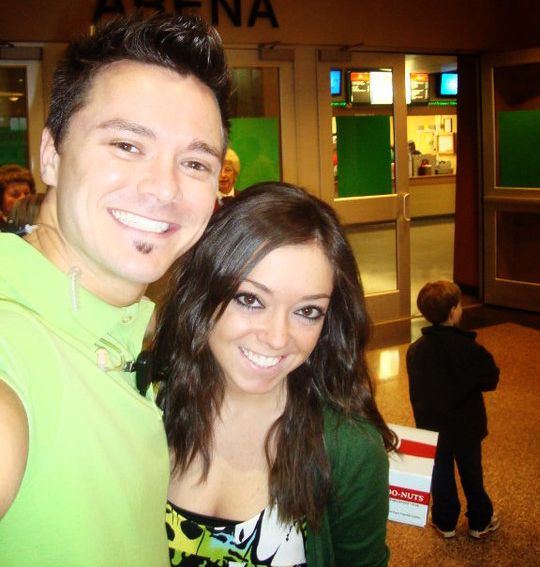 So, fast forward to this week. Dustin helped out Jeremy by speaking to a group of Jeremy's
Y-Cap
kids about career development. I wasn't there, but I heard it was amazing. He related to the kids and impressed the kids and left them with a positive message, that life sometimes takes some hard work. I hear there was even a push-up contest...
Anyways, a big thank you goes out to our good friend Dustin. Jeremy literally keeps talking about how great you were speaking to these kids and how much they really enjoyed it.
Oh, and in case you're all interested,
Dustin is alwayssss on twitter
.