We usually go to RP Tracks after Tiger football games. We made it sort of a tradition. Of all the times we've been there, we've never ordered this, even though pretty much what they are known for. I have had other tofu dishes here, and have enjoyed them, and let me tell ya, we enjoyed this, too, very much.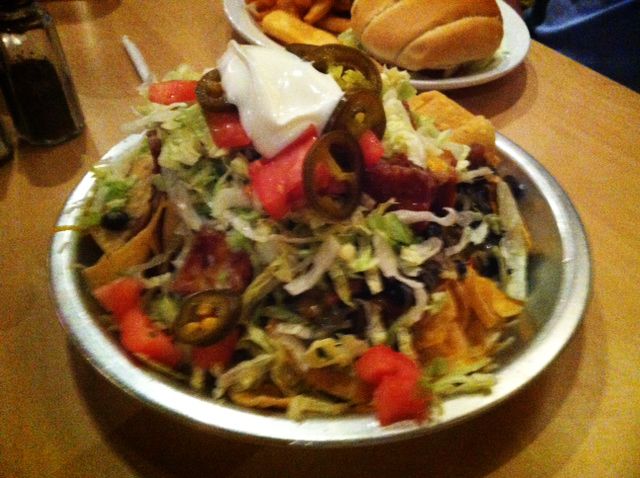 Ugh, I hate that this picture came out so blurry!!! It's dark in there :( Please try to ignore the blur and don't judge me!
Now, I'll be completely honest and say the giant chunks of tofu aren't my favorite. Sometimes, depending on how it's cooked, I don't like the texture of tofu, but I like the way it tastes. Yes, I know I'm weird. I almost wish the pieces in these nachos were a little smaller so the texture wouldn't have been as prevalent. I still ate it and still really liked it though. This is something I would definitely order again. It would be perfect after a Memphis Tiger Football game after freezing our buns off.