We had the pleasure of spending Saturday morning with this cute little girl! I mentioned her before
here
, but she belongs to two of our closest friends. We decided to take her for the day to give Mom some time to herself to get some things done and just have some "me" time. Well, let me tell you, this little girl is an absolute sweetheart.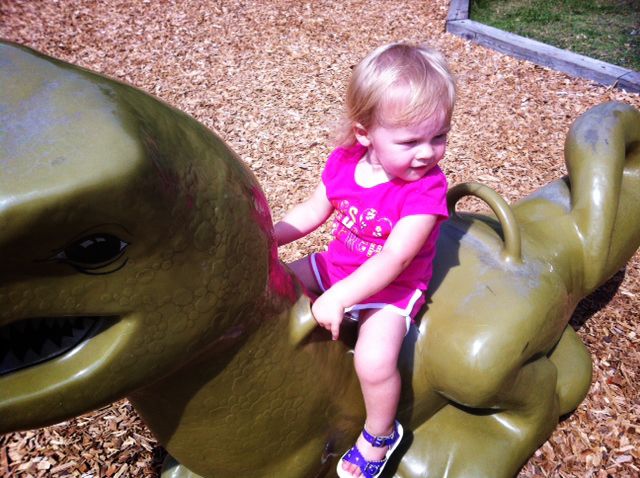 She got realllly good at using saying our names and at the end of the day she didn't want to get out of the car to leave.
We also learned about parenting. It. Is. Tiring. We were so exhausted by the end of the day! Here's to all you Moms and Dads out there who keep up with little ones all day. They have so much energy!