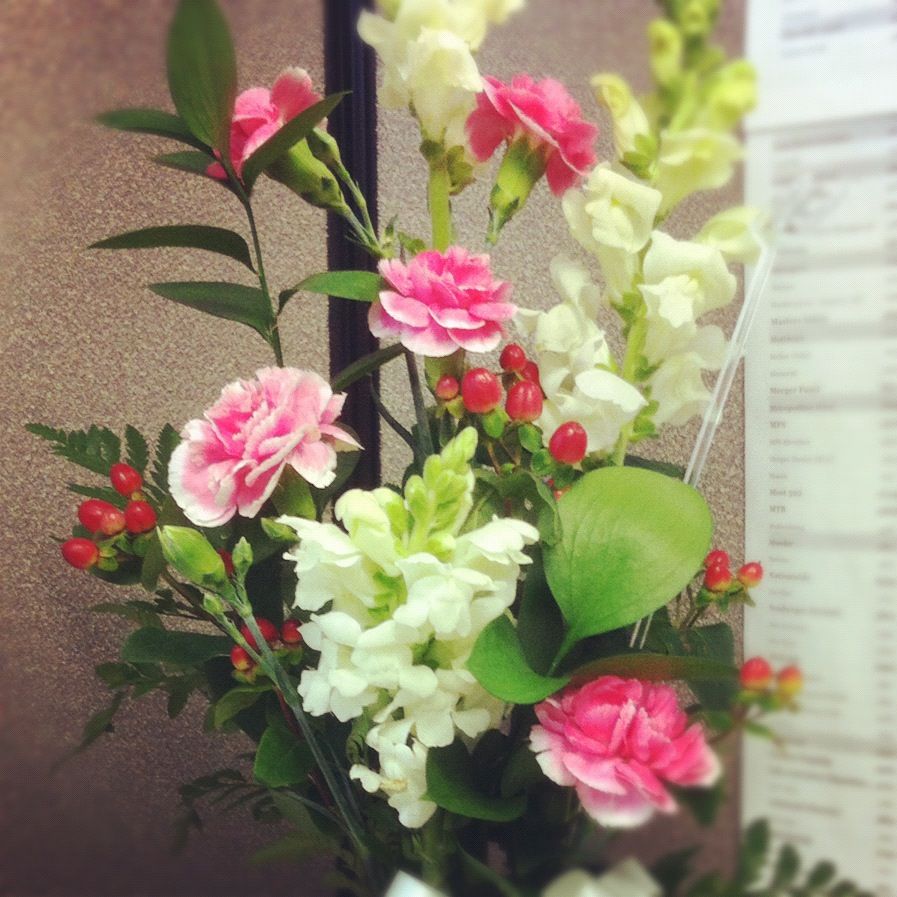 << This picture is slightly unrelated but Jeremy sent me flowers at work for my birthday :) I was so confused and surprised because my birthday isn't until Sunday!! He knew this would be the way to surprise me.. he's the best! >>


Several months ago I was going through a rough time. A really rough time for me. I hated my job to the point that I would come home crying every night, I felt really far away from my family, and it was winter, which doesn't ever help anyone's moods, among other things.
The other day I had a realization. This is it. This is what I was hoping for. These are the days I was looking forward to, the days I needed, the days I prayed for.
I have a job that I love. A place I don't mind going to everyday. My supervisors appreciate me and recognize the good hard work that I do.
I am making friends. Not that I ever had trouble with this, but I feel like my Memphis friends are turning into lifelong relationships. Between blogging, church, and other friends, I have been a very busy social butterfly lately.
I am in a great relationship. Things with Jeremy couldn't be better. He is incredibly supportive, open to my crazy ideas, and enjoys (as far as I know) being around me. We are always laughing and always have fun no matter what we are doing.
My family is still far (which isn't my favorite) but I think we've been better at talking on the phone and planning visits.
The truth is, in December, I felt helpless. I knew that things would turn around, I just didn't know when. I didn't know what to do. With a lot of prayer, support from my loved ones, and patience, things turned around. I can't really think of the last time I cried because I felt sad. I appreciate everything so much more now because of the difficult times I went through. I am happy. Life is good.