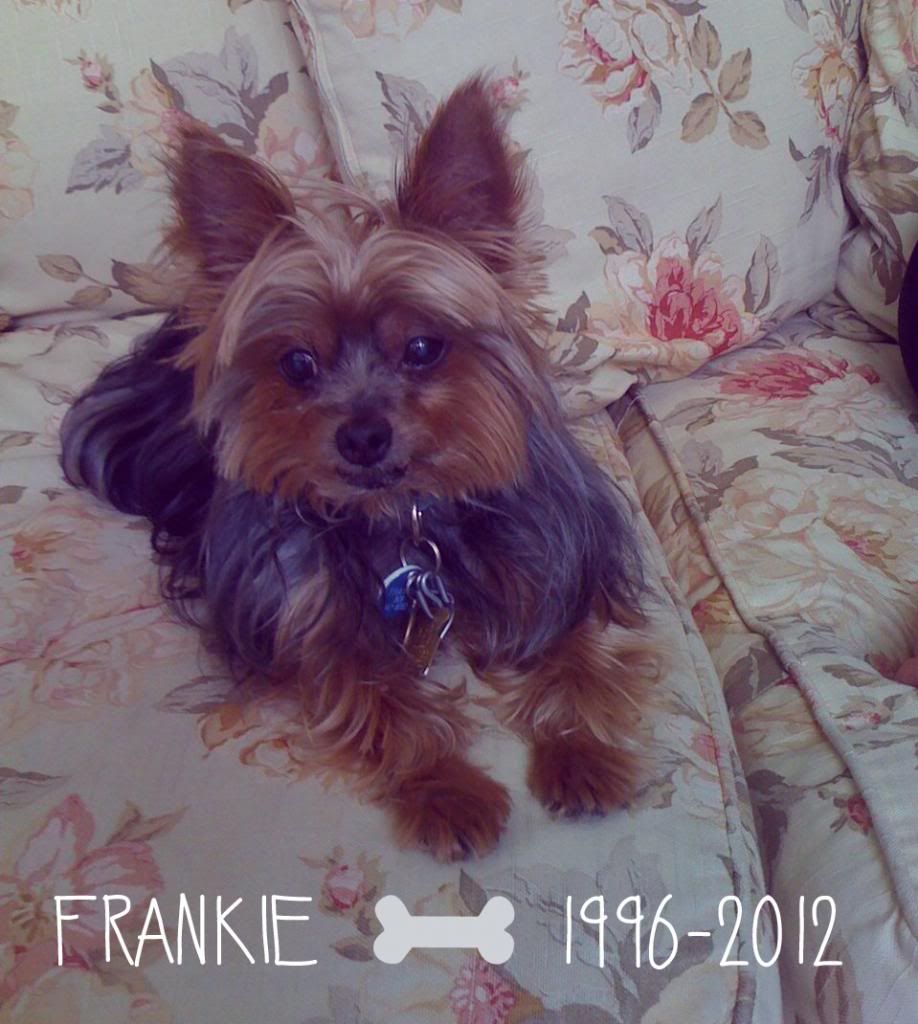 On Friday my family decreased in size. After sixteen years of being in our family, our adored pup Frankie was put down.
We got him when I was in the third grade. I remember it so vividly. We had gone to a pet store and I got to hold this adorable little yorkie puppy. When we left, I started crying and crying telling my parents that I was sick and he was my medicine (yes, dramatic, I know). Little did I know, that struck a chord with my parents. The next day, my Mom came home and told me to look in her purse. Out popped the little puppy from the pet store.
We named him Frankie after St. Francis, the patron saint of animals, because I had prayed to St. Francis for that little puppy I fell in love with.
My brother and I are very fortunate to have grown up practically our entire childhood with the same dog. It still doesn't seem real that he's gone. I'm sure it won't hit me until I'm back in my parent's house and there's no one snuggling with me in the morning when everyone else is already awake (he liked to come into my room because I was always the last one sleeping). There will be no more cheerios in a pile on the kitchen floor, those were his favorite. There will be no more yip when we walk in the door.
He is missed. There's nothing like the relationship you have with your childhood dog, that is something that will never be replaced.
Even though he was very sick at the end, I know we'll always think of Frankie as that crazy little dog that we got at a pet store, the crazy little dog who broke his leg and had a cast that was practically bigger than he was, the crazy little dog that liked to sleep underneath the hanging clothes in my Mom's closet, the crazy little dog that was always a part of my family and always will be.