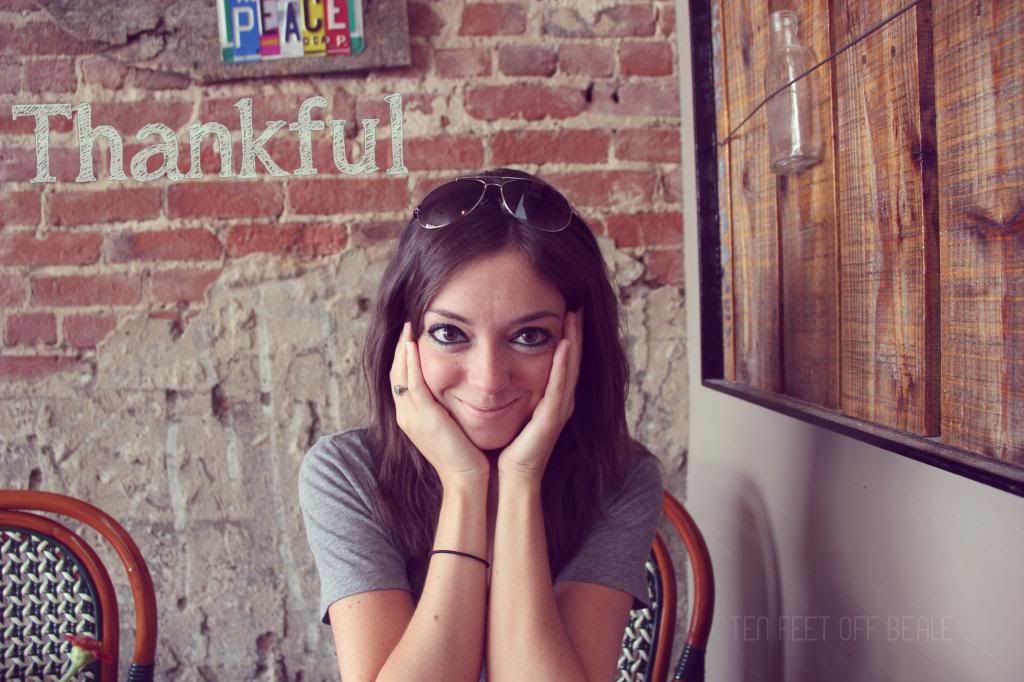 We're heading to New Jersey later today to spend Thanksgiving with my family.
In the meantime, I just wanted to share a few things I am thankful for this year..

my family -- we may not always agree but they're always there for me
my jeremy -- everyday i'm thankful i have him, he truly makes me a better person
my friends -- one of my biggest support systems (that includes you, blog friends!)
puppy snuggles -- one of the best things at the end of the day
memphis -- of all the places i could have been, i'm glad i'm here
skirts and boots -- i love dressing for fall
gibson's donuts -- simply the best
pandora radio -- they always play exactly what i want to hear
themed 5k's -- makes running a little bit more fun
real new york pizza -- it's not the same in the south
the office - the tv show.. i think i've seen every episode hundreds of times.. literally



What are you thankful for?