I was all excited to get a white tree this Christmas. I had the perfect spot for it, I even had the white lights. I put the tree up, and then realized, I had no ornaments. What I did have, though, was a ton of mint paint left over from my
furniture project.
I went to the dollar store and picked up several large ornaments, figuring I could paint them!
All I did was dip them directly into the paint can. Well, then I reached the next problem. Real paint like this takes forever to dry. Plus, it was dripping like crazy off these ornaments.
Jeremy saved the day, he made a hanging device out of a wire hanger in the kitchen over some towels and we left the ornaments to dry overnight.
They came out much better then I expected, honestly. I absolutely love them and they provide the perfect amount of mint (aka my favorite color) to my white tree.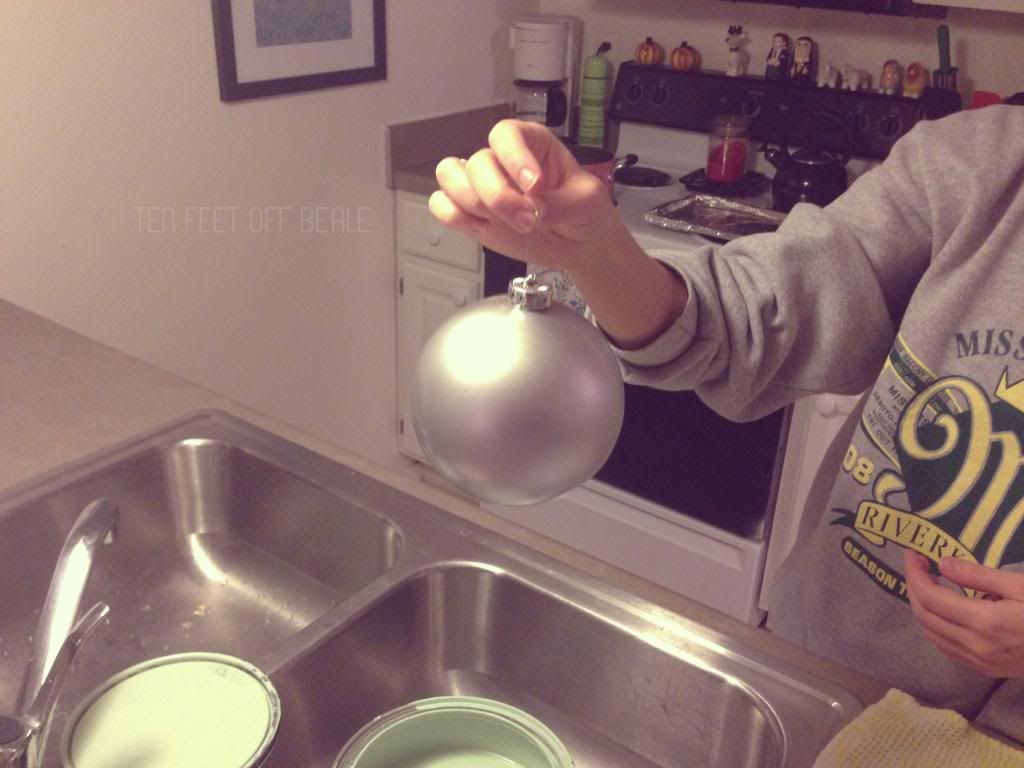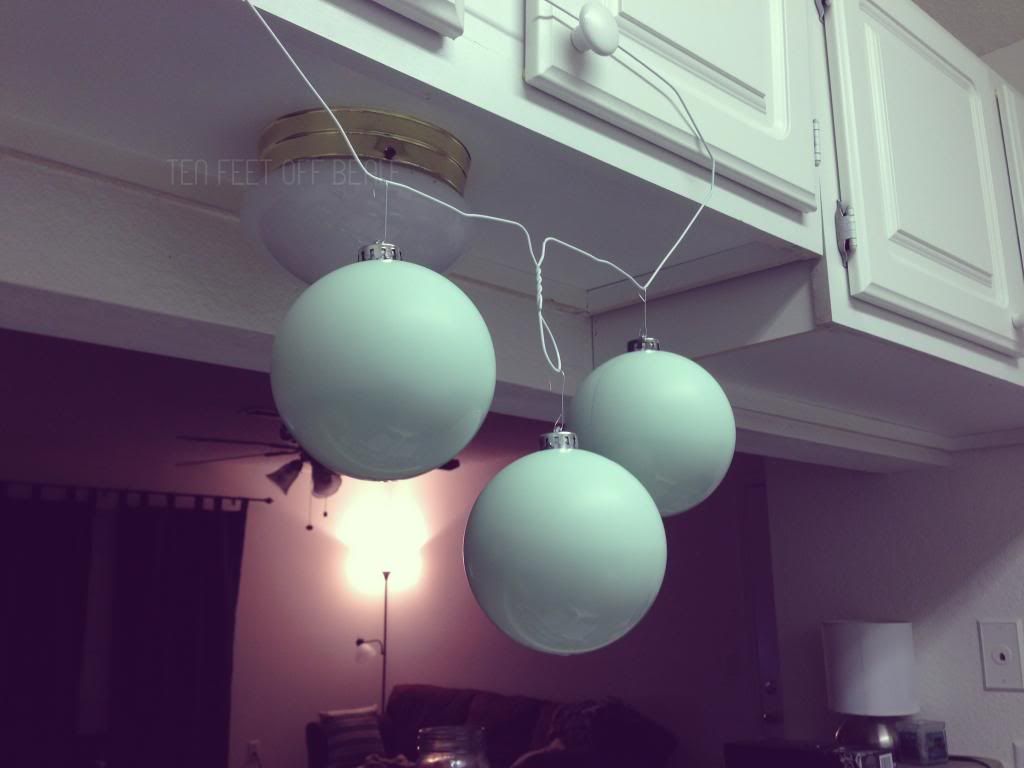 Have you done any Christmas decorating crafts this year?