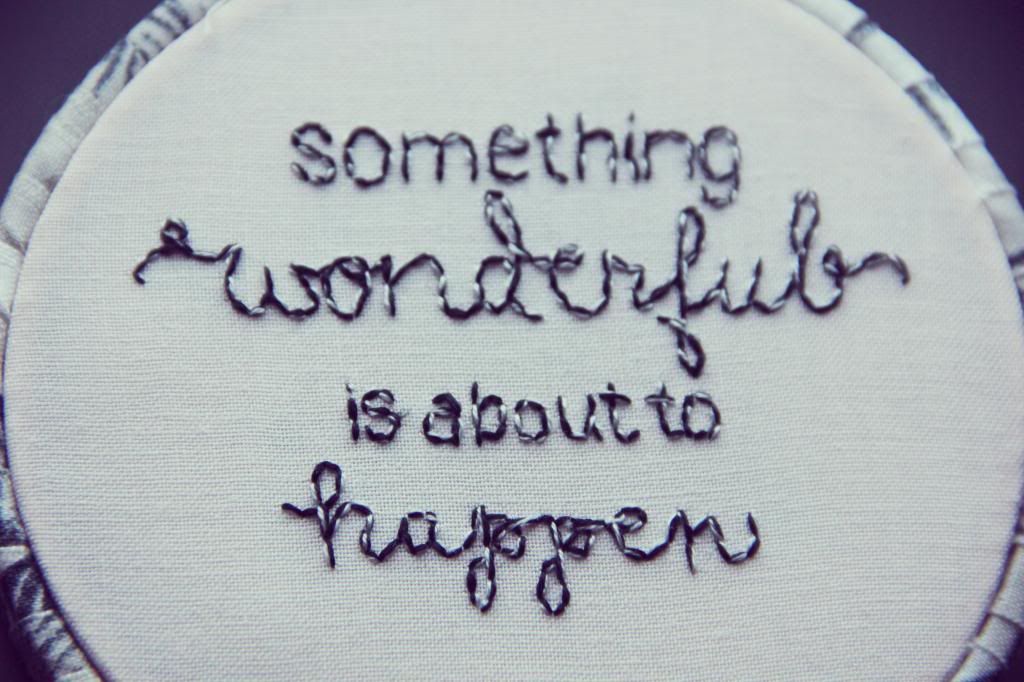 Something wonderful is about to happen... 2013. The new year is almost here and while we're all coming up with resolutions and goals, things are changing around Ten Feet Off Beale.
I'm starting the year off with a bang.
First things first, I've updated my sponsor information to add some more options. I am looking forward to teaming up with fellow bloggers and shop owners in the new year. The new "large sponsor" options starts January 1st, so reserve your spot today!
Now, my second big wonderful thing that is happening is that I am opening my shop.. for good. I'm organized, it's planned out. I'm looking forward to having lots of sewing to do and making pretty little embroidery hoops for people.
Take a look at my Shop Page Here.
Now, for probably the most exciting piece of news. I'm giving away one of my new embroidery hoops AND one month of new ad space!!! The hoop pictured above, actually, is up for grabs. It's light pink with black and grey accents and would be the perfect thing to win right at the beginning of the new year. Anyone is eligible to enter, just use the giveaway tool below!
a Rafflecopter giveaway