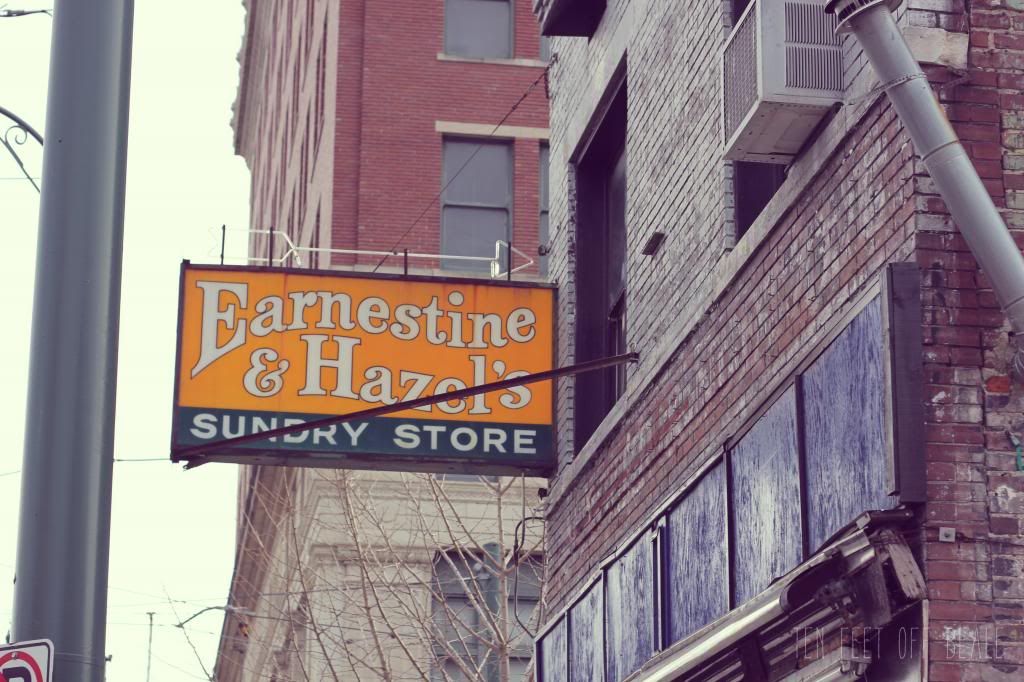 We ate lunch in a haunted brothel. Did you get that? We ate lunch in a haunted brothel. Yes, our next stop on our Eating in Memphis tour brought us to Ernestine and Hazel's on South Main for a Soul Burger. I don't think words can adequately describe Ernestine and Hazel's. If you've been there, you understand, if you haven't, you should probably go. Not only was the Soul Burger absolutely amazing (at least that's what Jeremy tells me) but it also is something everyone needs to see... at least once.
Back in the day, Ernestine and Hazel's was a shop on the first floor with a brothel upstairs so of course, now it's haunted. I had heard that the jukebox would turn on by itself, and sure enough, while we were eating lunch, it just started playing music quite loudly.. nobody was anywhere near it. Creepy.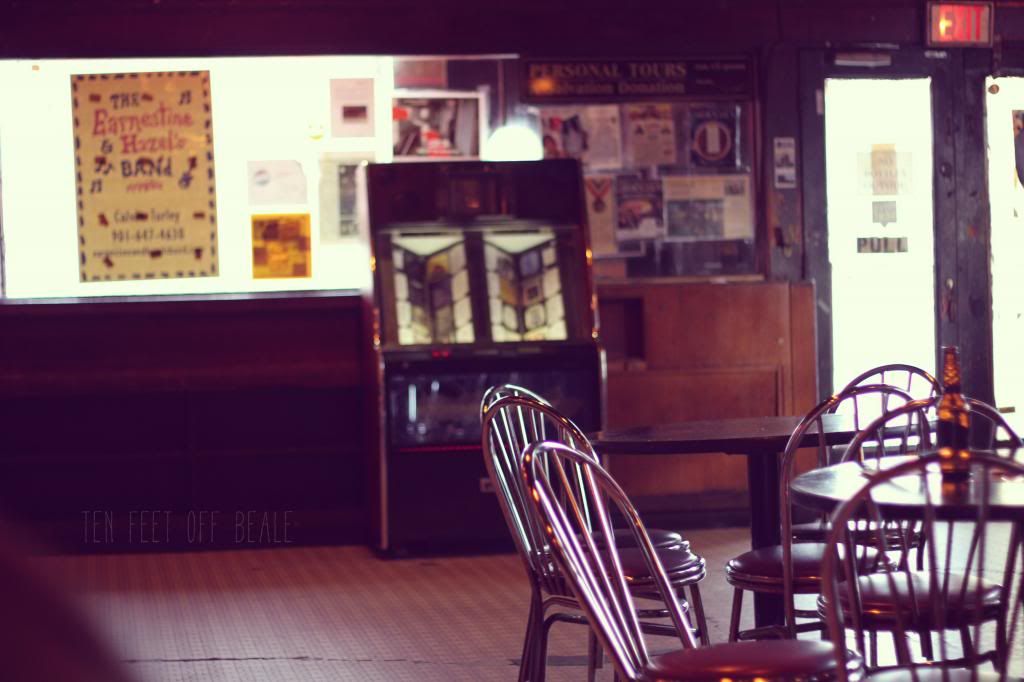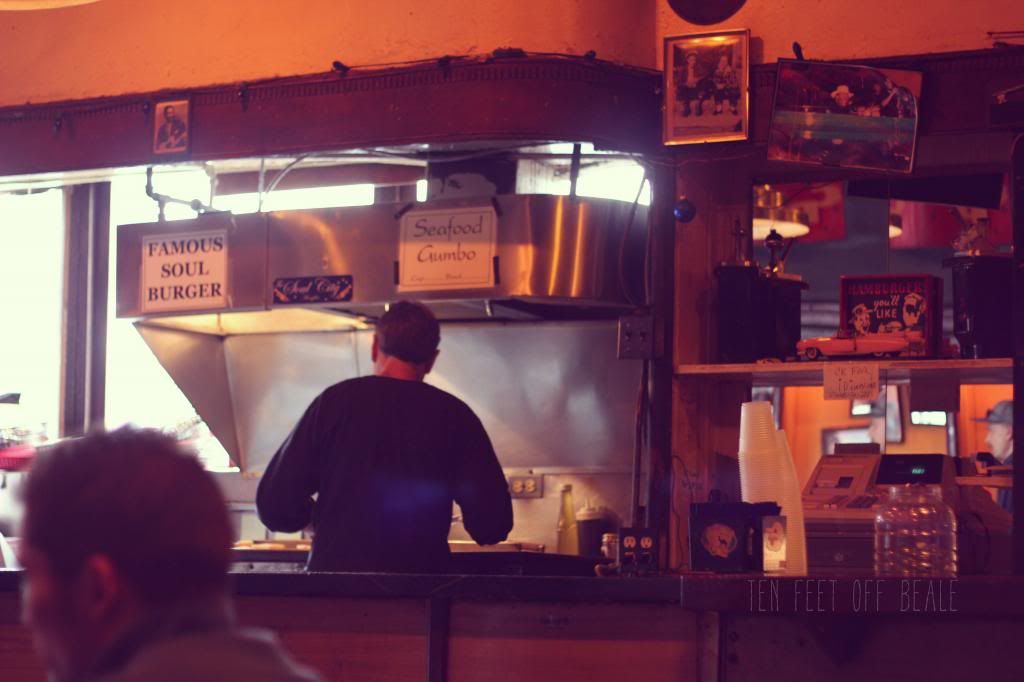 I was also a fan of the handle bar mustached man who works there. He was so friendly and happy to serve us our order... which wasn't too hard to choose since the menu only has four things on it. He cooks everything right behind the bar.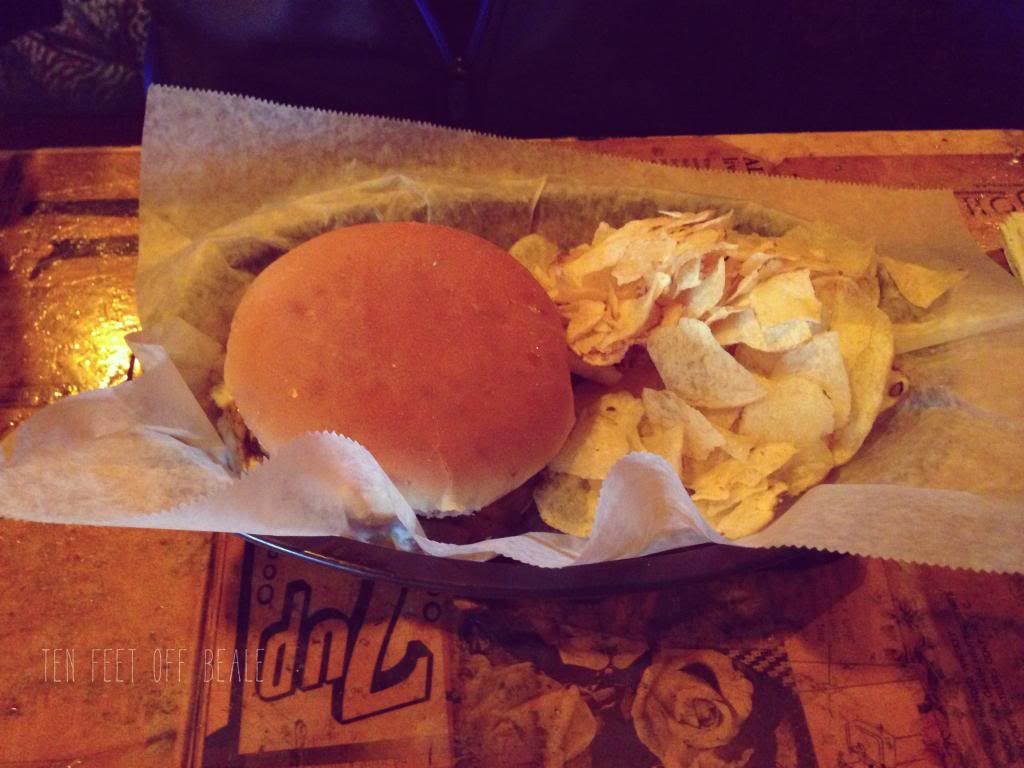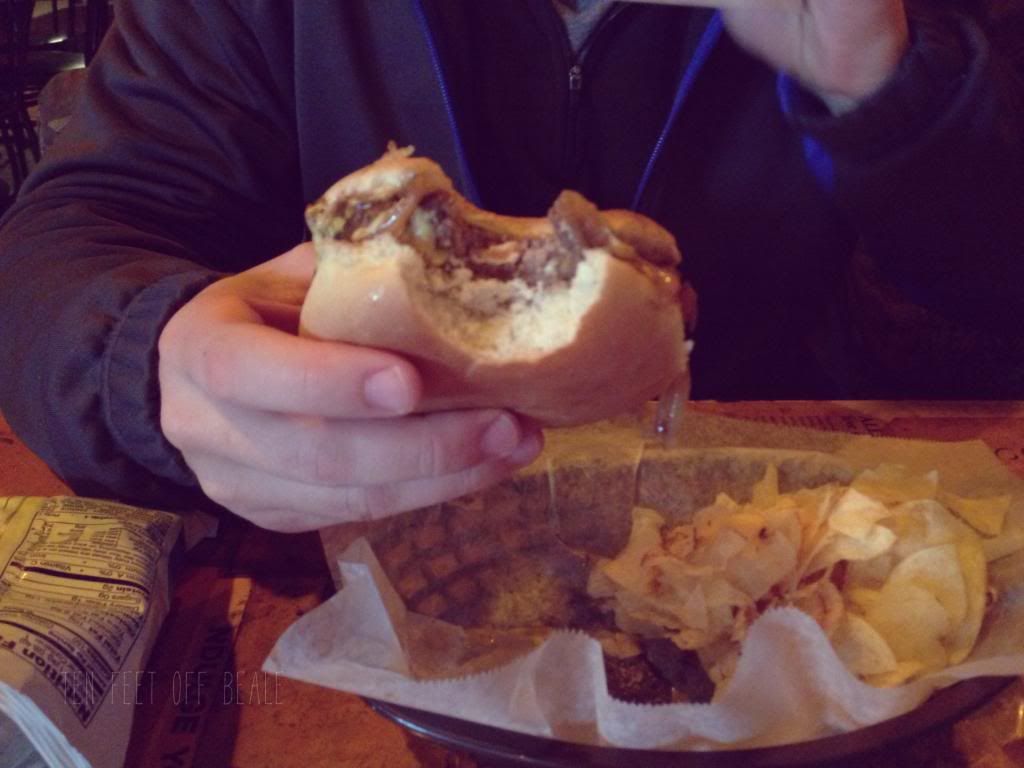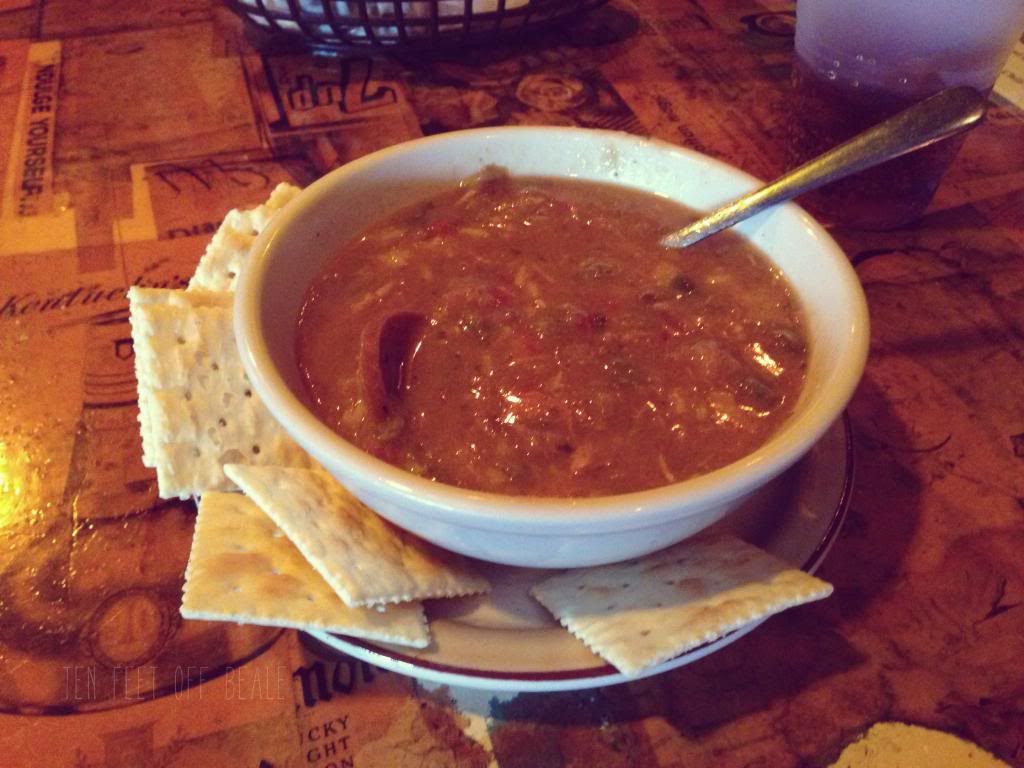 Since I don't eat burgers, I ordered the Seabood Gumbo. I was actually pleasantly surprised!! It was good!! This also might be one of the only times I've ever wished I ate burgers... Jeremy has not stopped talking about this Soul Burger.. he already wants to go back!