One of the best ways to discover new blogs and make new friends is through blog hops! Add your links and make some new friends! Even if you aren't a blogger, click some of these amazing blogs. You might even find another favorite... besides mine ;)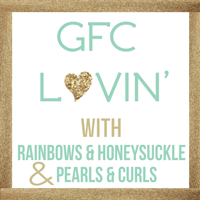 The Rules:
1. Link up both your blog and your Bloglovin' below! Be sure to visit some other links as well to make some new friends!
2. Follow your hosts and co-host and leave us a comment letting us know you followed so that we can follow you back!