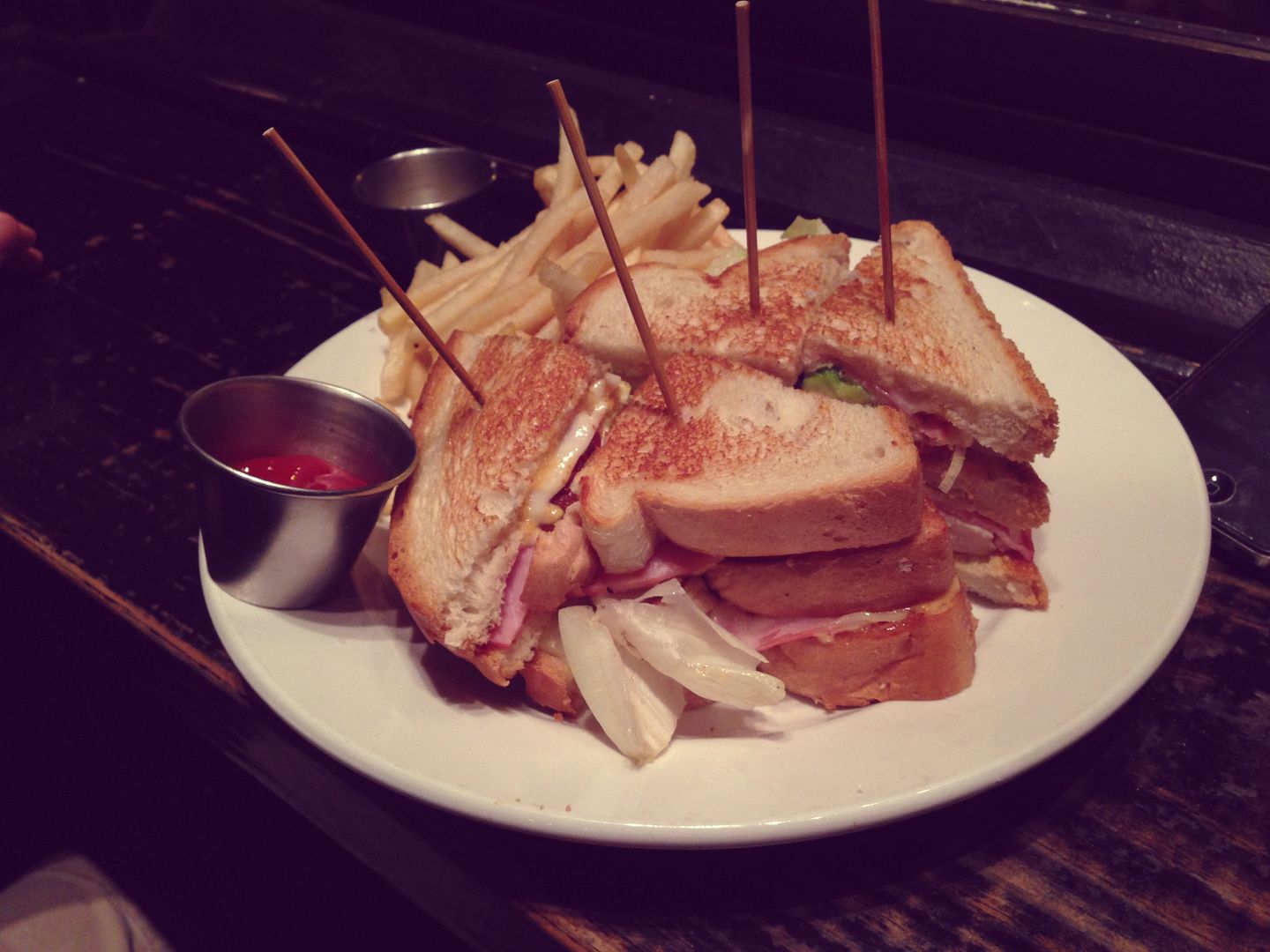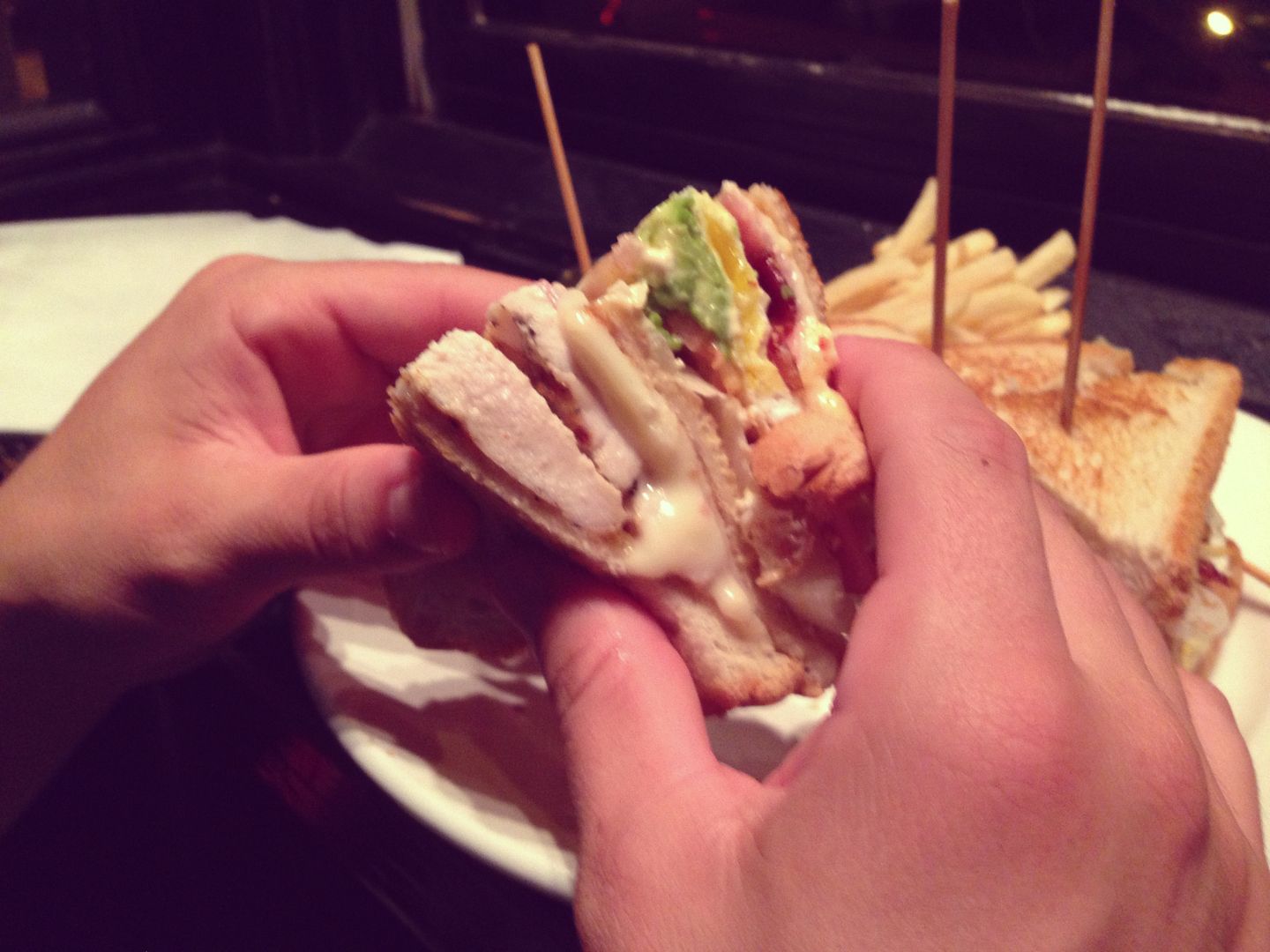 It wouldn't have been birthday weekend without crossing something off our
Eating in Memphis
list. We decided to walk to
Bardog Tavern
to try the Island Club. Well, really Jeremy tried this one but he couldn't stop raving about how delicious it was. This sandwich is a grilled chicken cutlet, ham, fried egg, bacon, provolone, white American cheese, avocado, onion, lettuce, tomato, and spicy mayo alllll piled onto three slices of bread. Wow.
I ordered a chicken sandwich and I really enjoyed that as well. In addition to the food being so good, Bardog Tavern has a great atmosphere. It's the perfect place to walk to, have a bite to eat, watch some football, then walk home. We will definitely be going there more often in the future.
Can I also mention that I am absolutely LOVING the fact that we can walk everywhere? There are tons and tons of amazing restaurants everywhere around here. I am a happy girl.