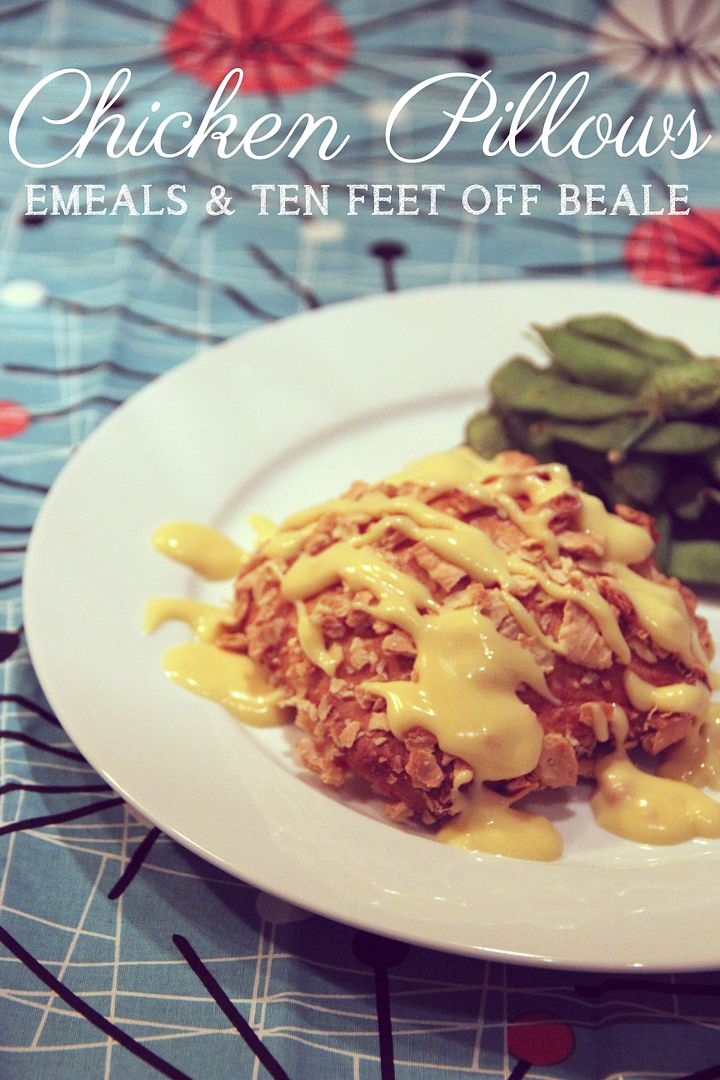 Somehow I doubt we're the only ones who are always saying "What's for dinner, tonight?". After a full day of work sometimes the last thing I want to do is figure out what to make for dinner. We try to meal plan but sometimes it's hard to come up with different things to make during the week in addition to getting all the necessary groceries.
I think I've found the solution. Recently I was given the opportunity to try
eMeals
. Basically it's the ultimate meal planning tool. Here's how it works:
Step 1: Sign up and decide which plan you'd like! There are over 50 weekly plans based on customers preferred food style, family size, and even grocery store. You can choose classic meals, clean eating, low fat, low carb, even paleo and vegetarian!
Step 2: Every week you receive an email with your weekly meal plan. It lists out seven different recipes with the sides included. It even has a grocery list with all the ingredients you'll need to cook throughout the week.
eMeals
is designed to ensure that you don't have food waste. This means no wasted money, no wasted food storage, and more money in your pockets. Did I mention the eMeals planners try to incorporate your local grocery store sales into the plan? Yeah, it's awesome.
Step 3: That's it!! Enjoy not having to worry about the grocery bill and "What's for Dinner" every night!
Not only does the meal planning make life easier, but the recipes are also realllllly good. Don't just take my word for it. I figured I'd share one of my first and favorite eMeals recipes so far!
Chicken Pillows
4 oz cream cheese, softened
2 tablespoons butter, softened
1/2 rotisserie chicken, deboned and shredded
8 oz can refrigerated crescent rolls
1 large egg
1/2 sleeve saltine crackers, crushed
10.75 oz can cream of chicken soup
1/4 cup milk
2 heaping tablespoons sour cream
1/2 cup shredded cheddar cheese
- Preheat oven to 400 degrees
- Mix together cream cheese and butter to a smooth consistency; add shredded chicken and mix well.
- Lay the crescents on a baking sheet and stretch out
- Place spoonfuls of chicken mixture in the center of each crescent and fold the crescent around the mixture, pressing edges together to seal
- Beat together the egg and 2 tablespoons water
- Dip each crescent in egg mixture and then roll in cracker crumbs
- Bake 20 minutes or until golden brown
- Blend together soup and milk in saucepan; heat thoroughly
- Add sour cream and cheese; stir until melted
- Pour sauce over chicken pillows and enjoy!
It may seem like a lot of work but honestly, it took no time at all! Anddd it was really good. Jeremy was very impressed when he sat down to dinner. That's really saying something since he's the one that does most of the cooking!
Overall,
eMeals
saves consumers on average $1000/year because of the smart mean planning. So, what are you waiting for? You should sign up! This could even make a reallllly good Christmas gift!
Here's something fun, use code
CYBER35
for 35% off!
This post is sponsored by eMeals and Markerly. I was giving a subscription to eMeals in exchange for a review. As always, all opinions are completely honest and entirely my own.