This is an extremely easy and very good crock pot vegetarian chili recipe that we threw together last weekend. It was delicious at dinner with some cornbread and then I even brought it to work a few days for lunch.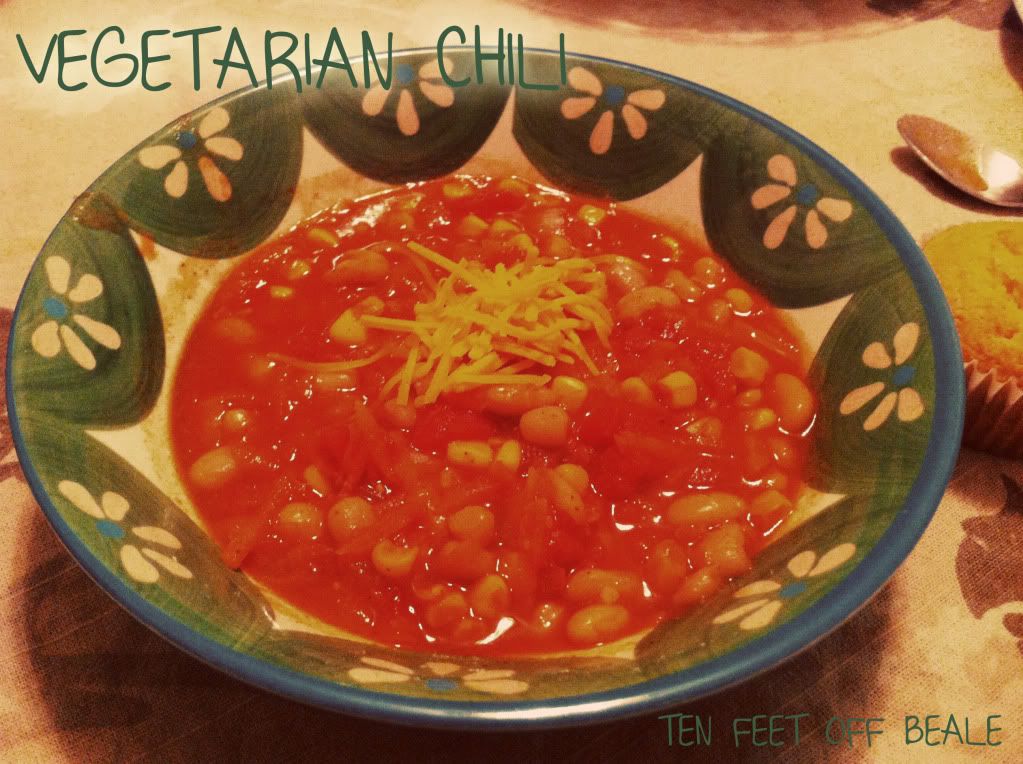 All you have to do is combine the following ingredients in your crock pot on low and let them cook for about 6-8 hours.
<> Half an onion - diced
<> 1 tsp garlic powder
<> 1 yellow bell pepper - chopped
<> 2 grated carrots
<> 1 1/2 cup corn
<> 1 zucchini - diced
<> 2 cans white kidney beans
<> 1 can diced tomatoes (28oz)
<> 1/2 cup water
<> 1 1/2 tbsp chili powder
<> 1 tsp cumin
<> dash cayenne pepper
Easy enough, right? It was realllly good with a bunch of grated cheddar cheese sprinkled on top when served.
Enjoy!