Lately I've been craving something cake batter flavored. There are so many delicious looking cake batter recipes on Pinterest so I tried one out and it's so easy and good.. and healthier than baking a cake!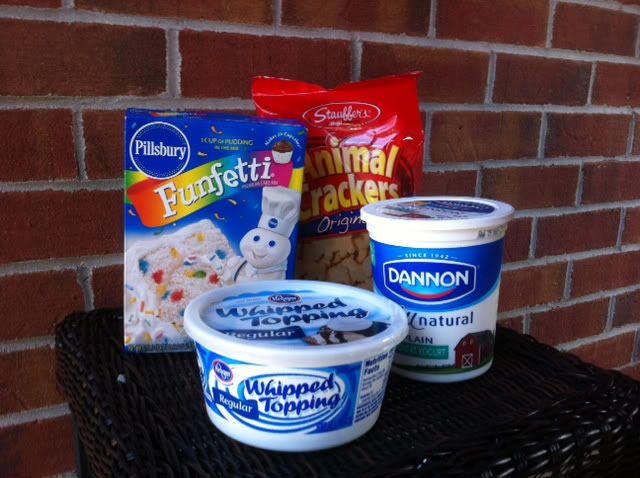 This is all you need:
<> Funfetti Mix
<> Cool Whip
<> Plain Yogurt
<> Animal Crackers for dipping
3 tbsp cake mix
2 tbsp yogurt
1 tbsp cool whip
That makes a tiny bit.. good for one serving.. I just tripled those numbers to make a good bowl full to have some for now and for later.