I have been very detached from the blog world the past few days. I blame Spring Cleaning. The boy has been at a work trip thing for the past few days so after work, I've been heading home and cleaning my apartment. Not just straightening it, but purging and deep cleaning. It is so refreshing! I feel so clean.
So, because of this, I have been far from blogging, but I have missed it and can't wait to catch up!!
Anyways, I want to take this moment to catch you all up on what's been going on with me.
This is my last week at my current job at Campbell Clinic.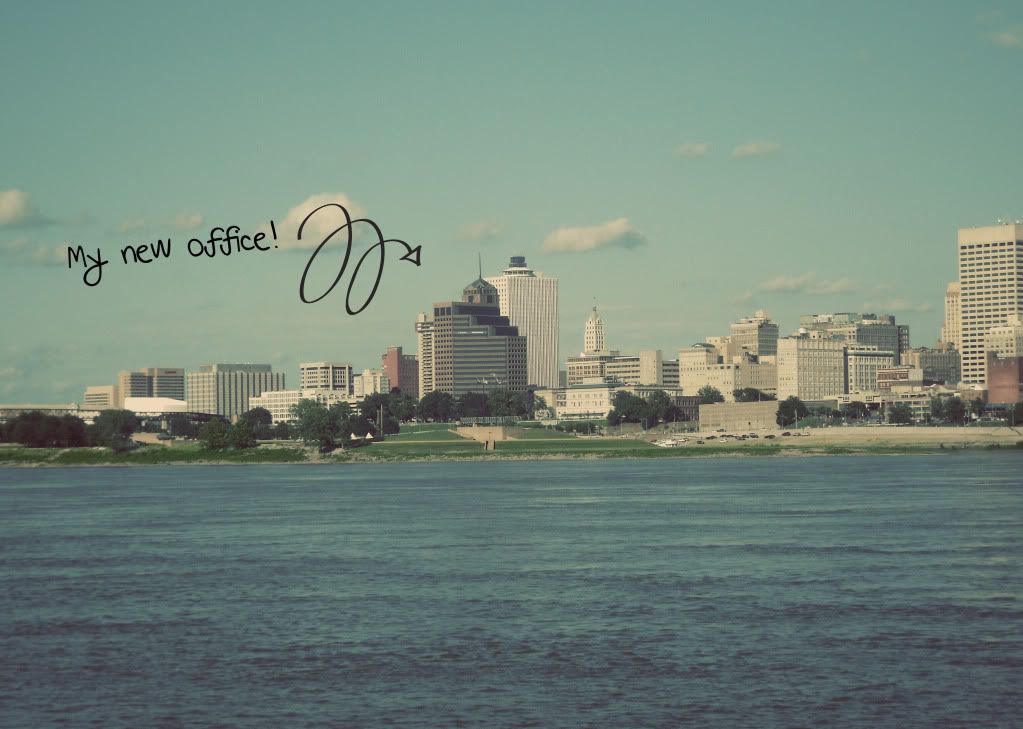 I'll be working in mutual funds, I have not a clue what I'll be doing, and I have zero experience with this kind of job. I do have a great friend that works there and absolutely loves it, I think this will be a good fit. If you told me a few years ago that this is where I would be I wouldn't have believed you. This is so far from anything I could have ever imagined.
Something I'm really looking forward to is working in downtown Memphis! I cannot wait to start (on Monday!! eep!!!) and see where this journey takes me.