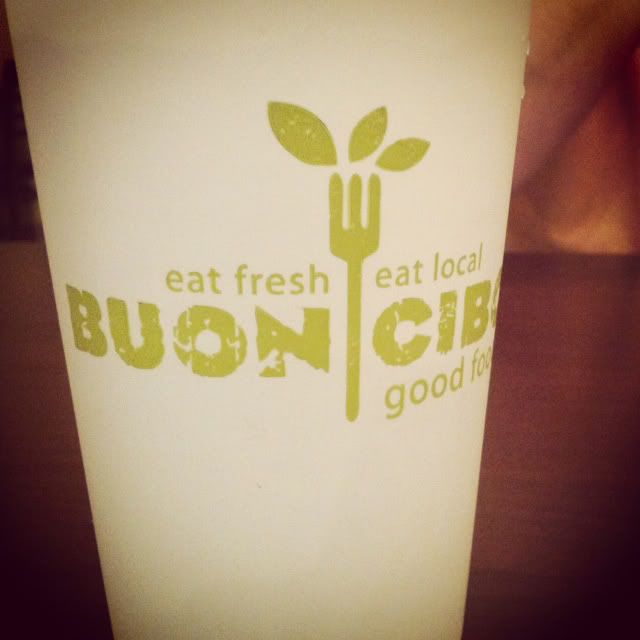 Located about a half hour outside of the heart of Memphis in Hernando, Mississippi lies a hidden gem of delicious cheesy goodness.
Buon Cibo
. We tried Buon Cibo for the first time this weekend and it didn't disappoint. Something that I miss most about the North is pizza. I may have finally found a place to feed my pizza cravings.
Somebody had recommended this place to me a while ago but we never made it down to Hernando to give it a try. They knew I'd like it because they use locally grown ingredients in their food. You could definitely tell. Everything was so fresh!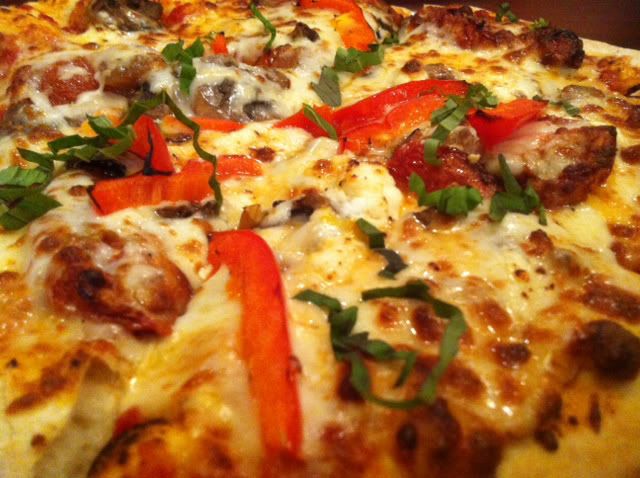 Doesn't this look so good!!
Jeremy ordered The Memphis.. it had ranch dressing, sausage, even some dry rub.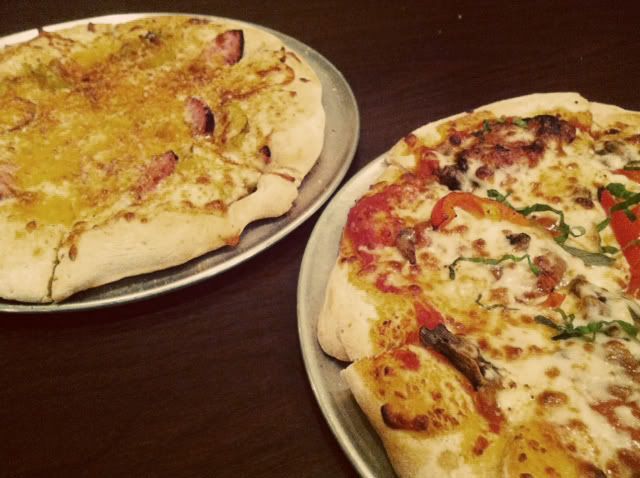 My pizza had giant slices of fresh tomato, fresh basil, mushrooms, and a few different cheeses I believe. My mouth is watering just thinking about it.
Clearly we enjoyed it. (the leftovers were good, too )
Buon Cibo is also
Project Green Fork
certified. Project Green Fork is an organization in Memphis that recognizes restaurants that meet six environmentally friendly criteria. They all use sustainable products, kitchen composting, non toxic cleaning products. They reduce energy and water consumption, properly maintain pollution prevention, and they all recycle. The list of restaurants in Memphis with the Project Green Fork certification is growing. It's nice to see local businesses caring for the environment and following all these criteria. You know when you walk into a restaurant with the Project Green Fork seal, you are going to have a good meal.