We spent Saturday morning at
Shelby Farms
. Shelby Farms is one of the largest urban parks in the country beating New York's Central Park and San Francisco's Golden Gate Park. There is so much to do there. There's a huge playground for kids, community gardens, trails, stables, picnic areas, even live roaming buffalo. The list really goes on and on. Jeremy had to be out there to help train a roller derby team, so I took the opportunity and had quality time with Harrison.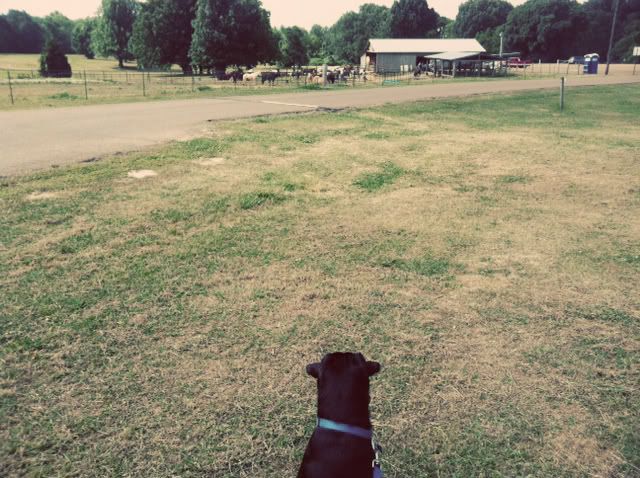 He was very happy sitting at a safe distance watching the horses. I couldn't get him to move for a while.
When Jeremy was done with his training, we discovered that Shelby Farms has a GIANT off-leash dog park that was really like nothing I have ever seen before. There are lakes and all different sorts of terrain for the dogs to just roam free in. There were a ton of dogs and their owners around and everyone was so playful!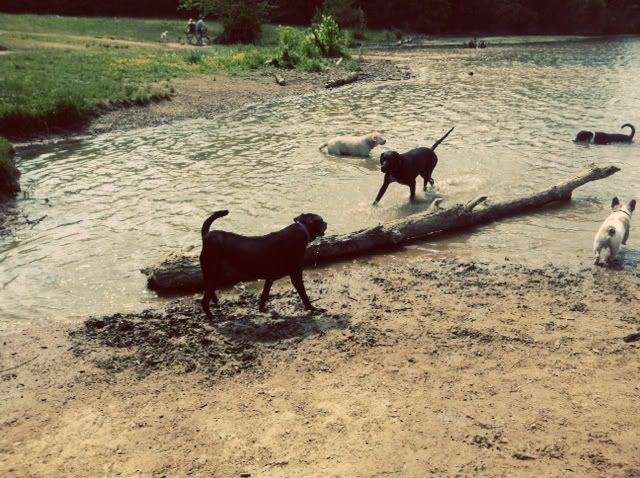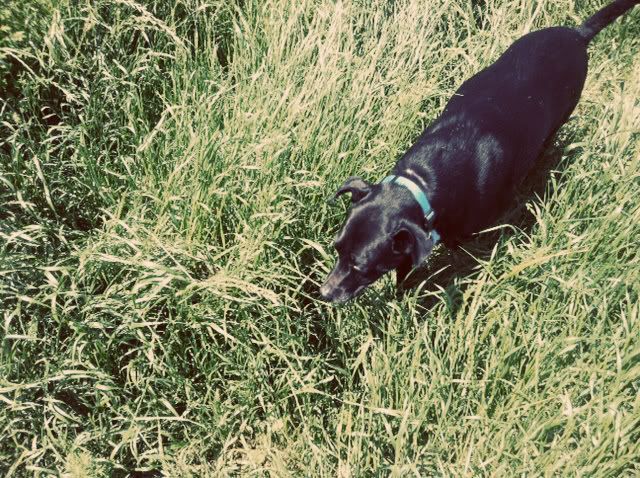 Somebody was tired from all the playing. I at least made it back home before I took my nap.