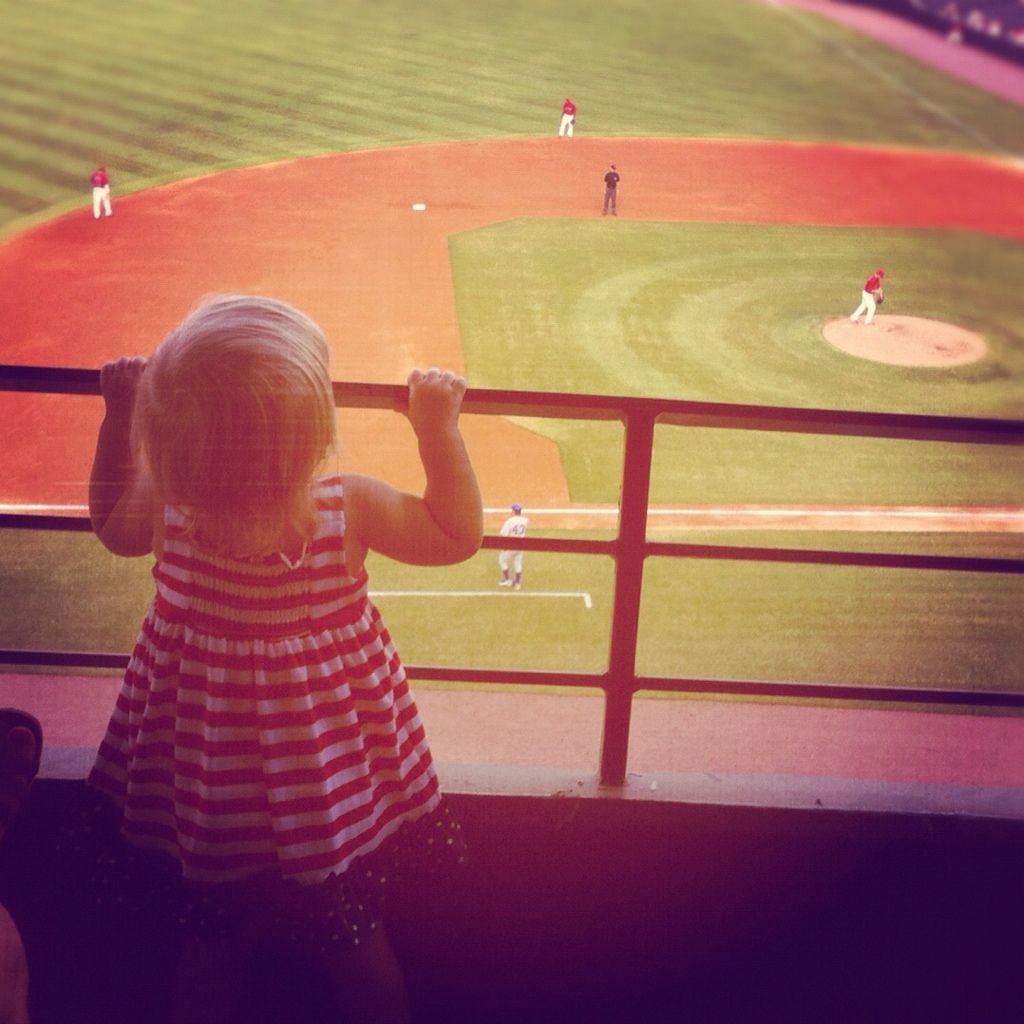 I hope everyone had an amazing Memorial Day holiday this weekend!
On Saturday night, we went to see a Memphis Redbirds game with some very close friends of ours, and their absolutely adorable daughter. She got so into the game dancing to the music and cheering no matter what team made a play. She was such a happy camper until the firework show at the end. She didn't like those so much, she was scared and clung to Jeremy. Completely melted my heart.
A side note, since summer is officially here in Memphis with temperatures easily in the 90s everyday, pretty much the only thing to do during a three day weekend is go to the pool. I am quickly learning that having a cool pool to dunk in is basically the only way to survive Memphis summers. Here's to cotton sun dresses and air conditioning.