I am thoroughly enjoying eating my way through Memphis. The list is providing us with fun places that we may not have picked and menu items I never in a million years would have ordered. The fifth thing we crossed off the list is
Maple Bacon Braised Brussels Sprouts from South of Beale
.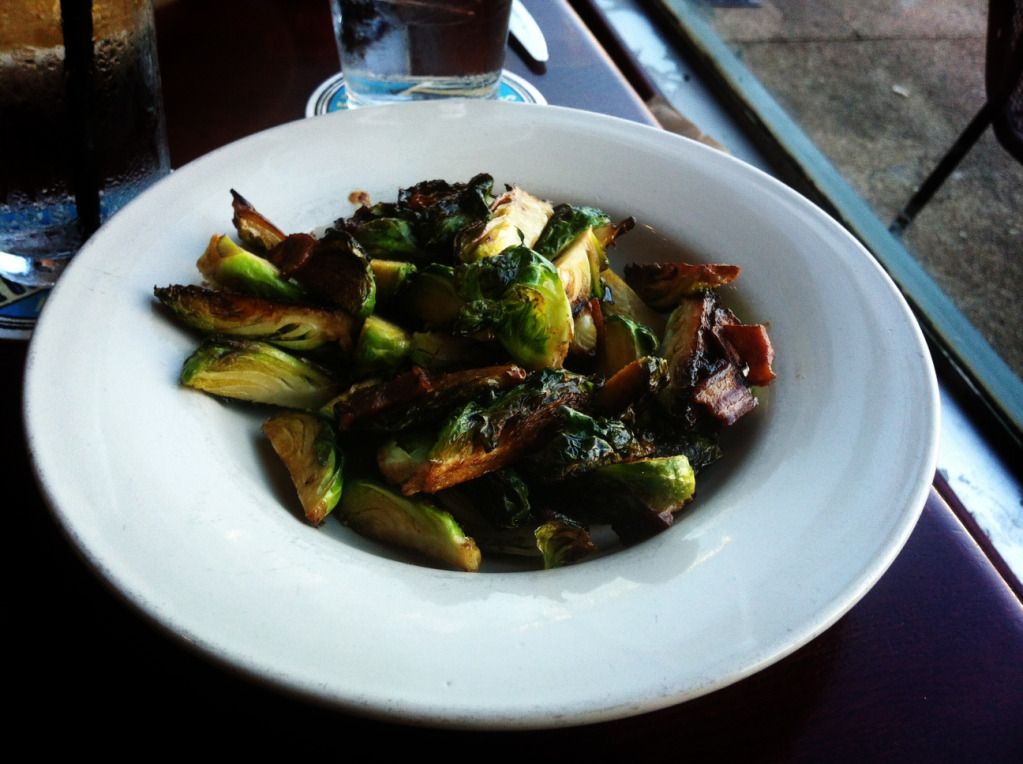 I really don't think I ever would have ordered this off this menu. Especially since there were so many other yummy looking things. I am sooo glad we did though! It was fantastic. I ate around the bacon pieces but the maple with the brussels sprouts was delicious! I would definitely order this again and recommend it to everyoneeeeee.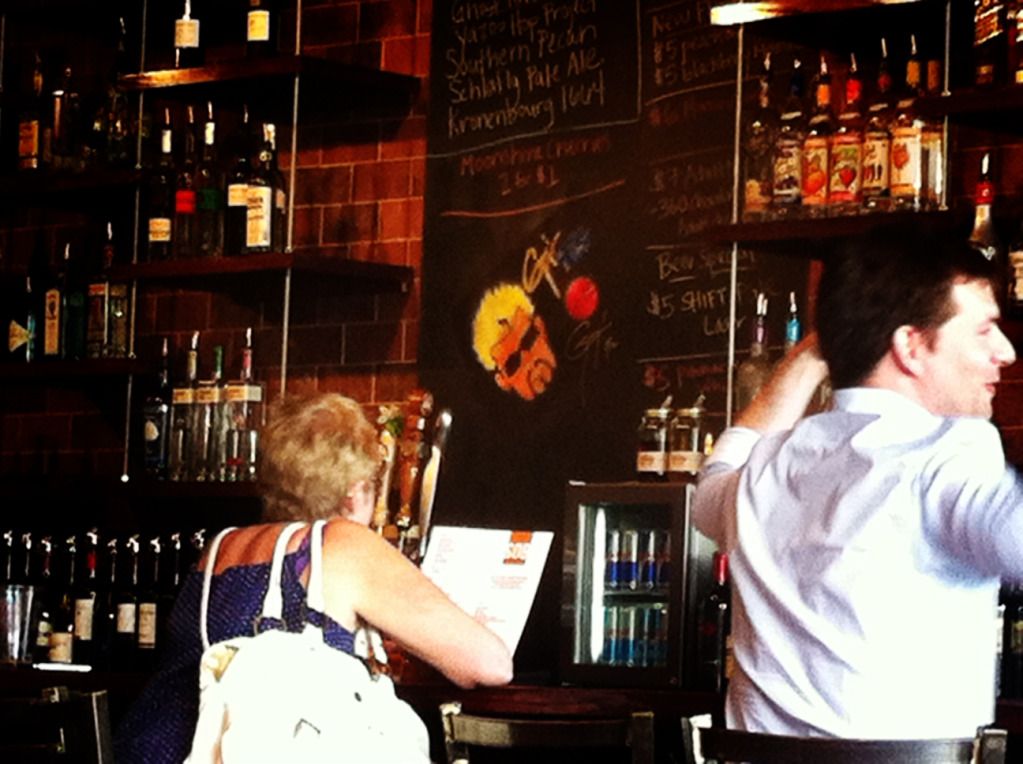 Not too long ago, Guy Fieri from
Diners, Drive-Ins and Dives
was at SOB shooting a segment for an upcoming episode. There was a cool drawing of him on the chalkboard menu over the bar. Our waitress also told us that while he was there, one of the recipes they went through was for the dessert we ordered,
Jack and Coke
aka Jack Daniels ice cream over Coca-cola bread pudding. Let me just say, I have never in my life eaten anything like this. I would go to this place just for this dessert... everyday.
Sooo if you ever come visit me in Memphis, chances are pretty good we'll be going to South of Beale.
You can see the complete Eating in Memphis list and what we've arleady done here
.