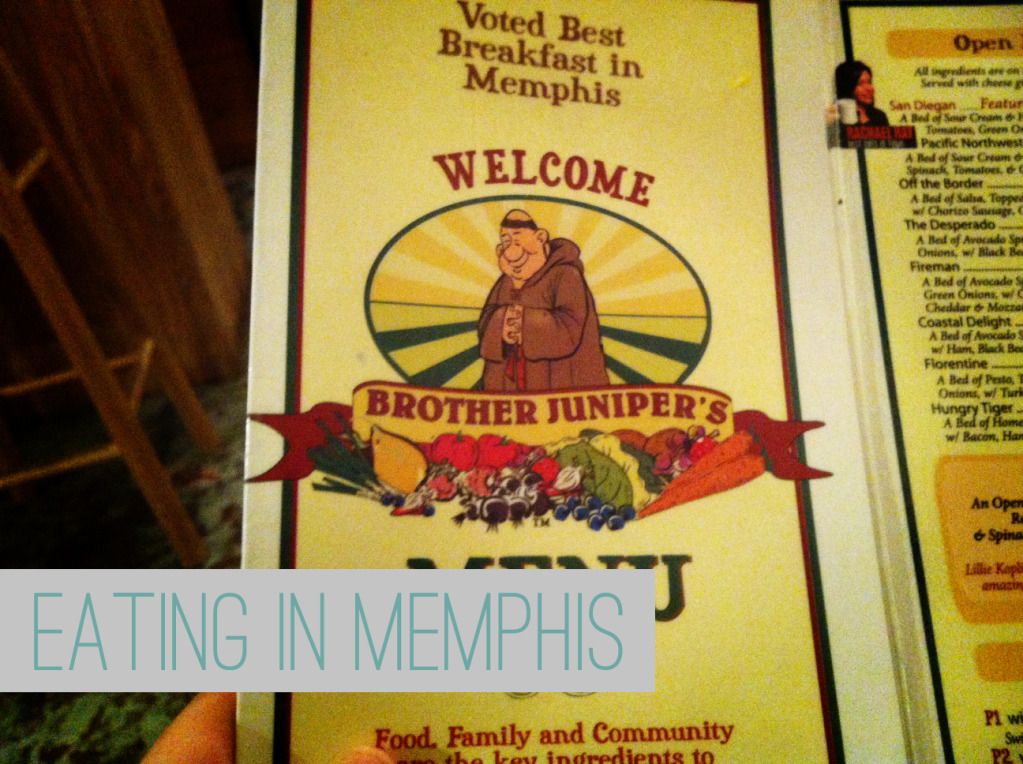 After going to the Farmer's Market (seriously, we're obsessed) we went to
Brother Juniper's
by the University of Memphis for breakfast. Since Jeremy is an alum, he had been there many times before. I, however, was a newbie, and let me tell you, it was better than I expected.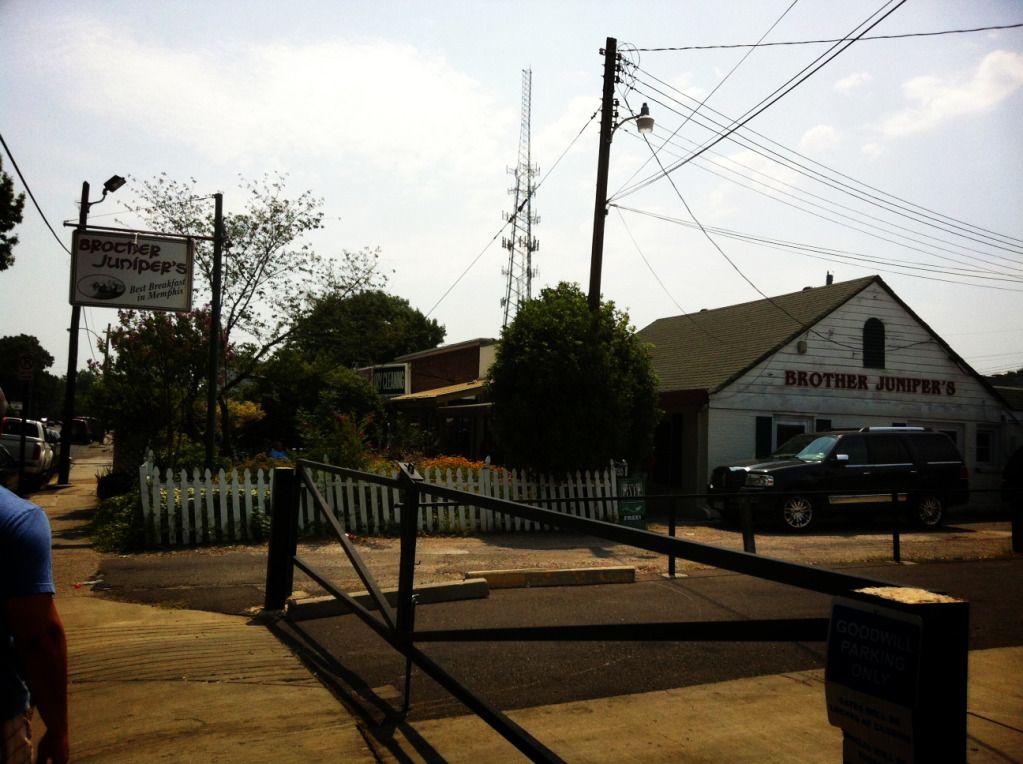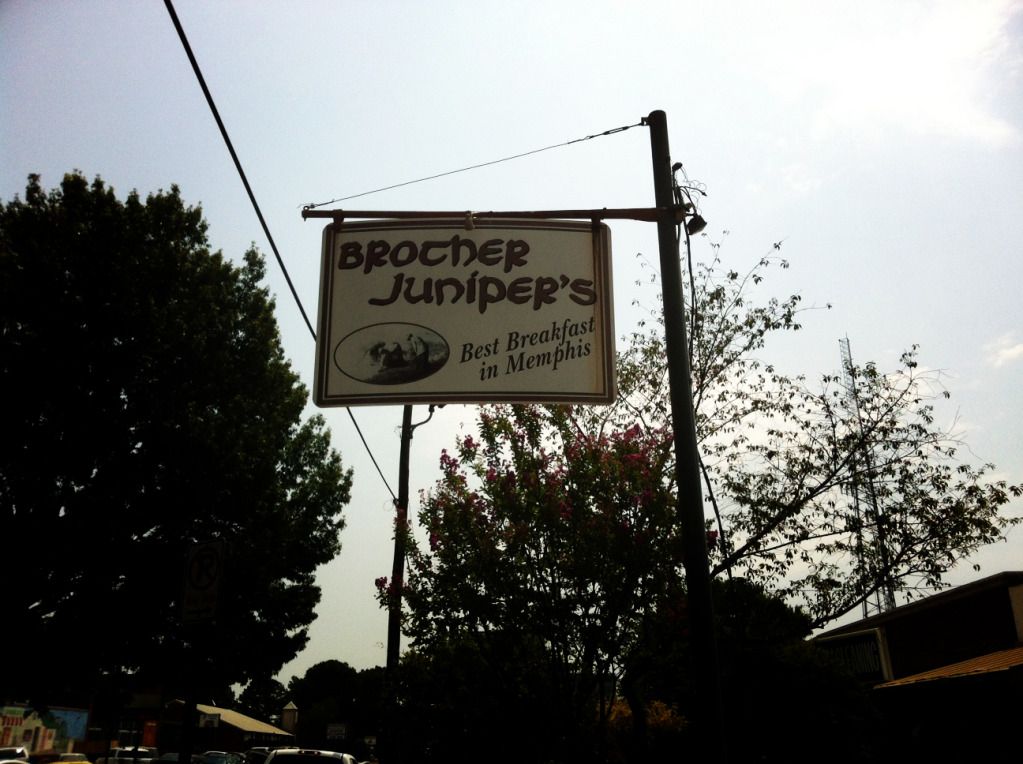 The San Deigan was the item on our list that we needed to order. I'll be honest, even though it had the Rachael Ray stamp of approval, I was still skeptical. I was unsure about how all these ingredients would mix. When the food arrived though, I devoured it! It was so delicious!
I would definitely order this again.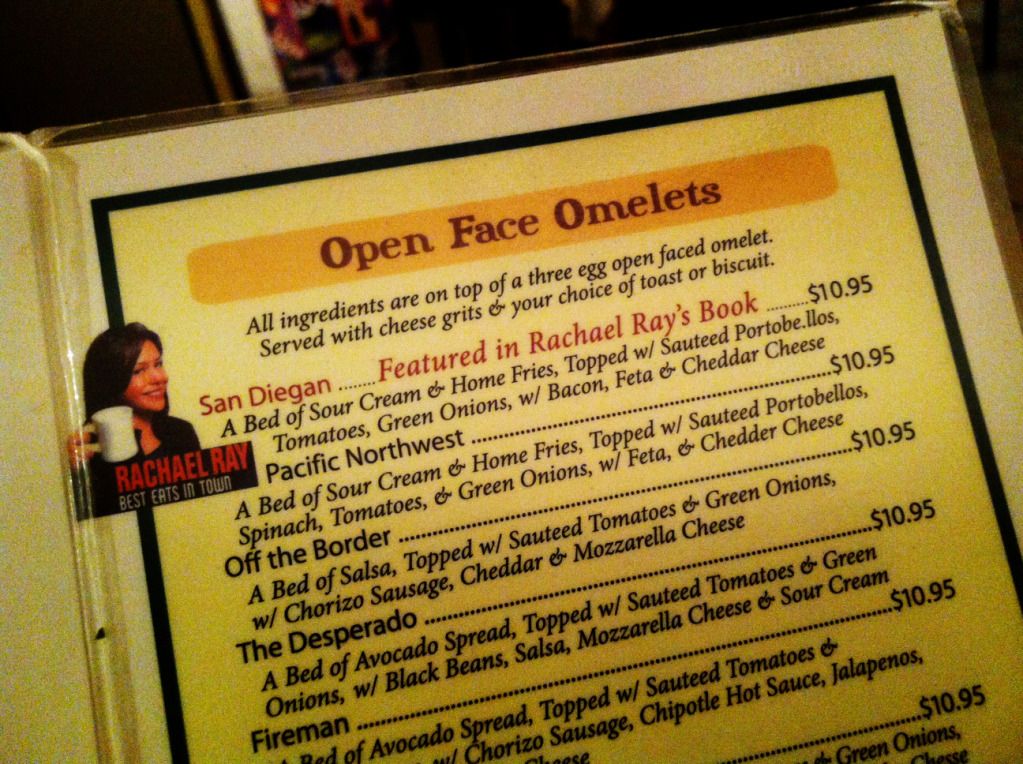 The biscuits weren't so bad either ;)