We have been looking forward to Elvis week for quite some time. Like I mentioned on Friday, it's a pretty big deal around here. We decided to kickoff Elvis week by heading to the Redbird's game for their Elvis Night. They were giving away special Elvis bobble heads so we were there bright and early!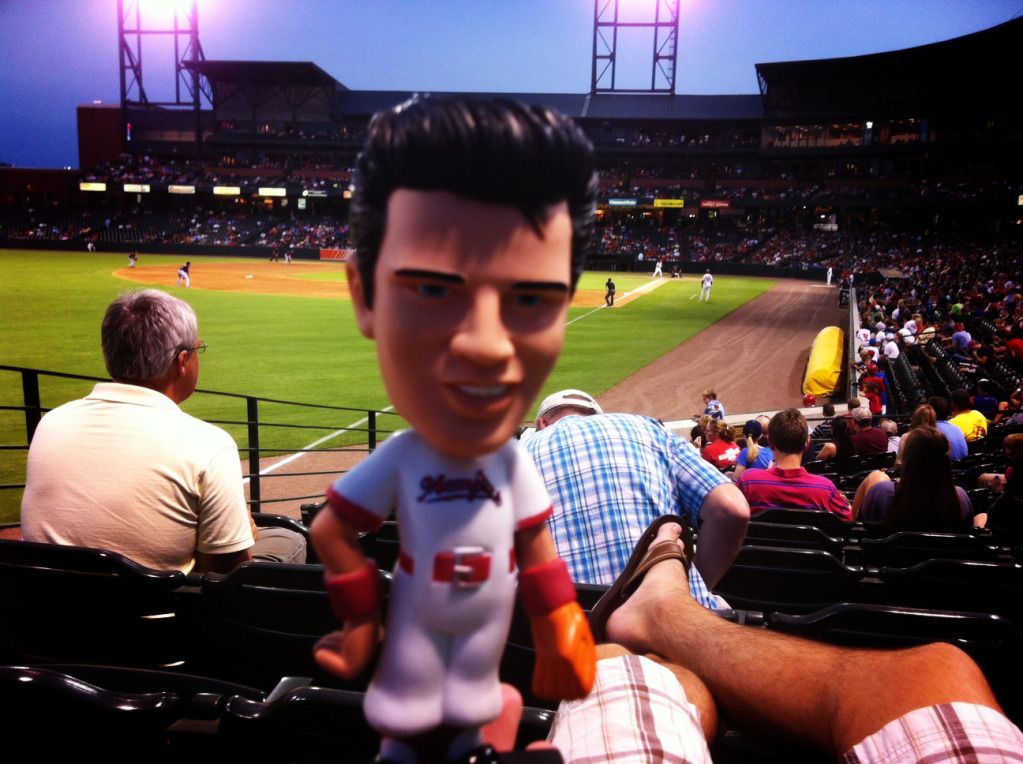 Now, I'm not going to get too much into it, but if you follow me on Twitter you might have noticed that I was pretty disappointed in the Redbirds organization on Friday night. We are big supporters of sports in Memphis, especially the Redbirds. We have been to countless games and have always had a wonderful time. Friday night, however, we were met with unfriendly, unprofessional, and downright rude staff that really left a bad taste in our mouths. There's no reason for poor customer service. I really hope this isn't a sign of things to come.
Anyways.. back to the good stuff! The ballpark has veggie dogs that I look forward to getting every time we go to a game. They are delicious!! Really tastes like a real ballpark frank.

So, since it's Elvis Week, of course we had to go down Beale Street. We ended up at the Hard Rock Cafe for an Elvis Tribute Artist Contest. This was probably one of the most fun things I've done in Memphis. Between the people watching, tons of Elvi (plural for Elvis) walking around, and the live entertaining, it was an amazingly fun night.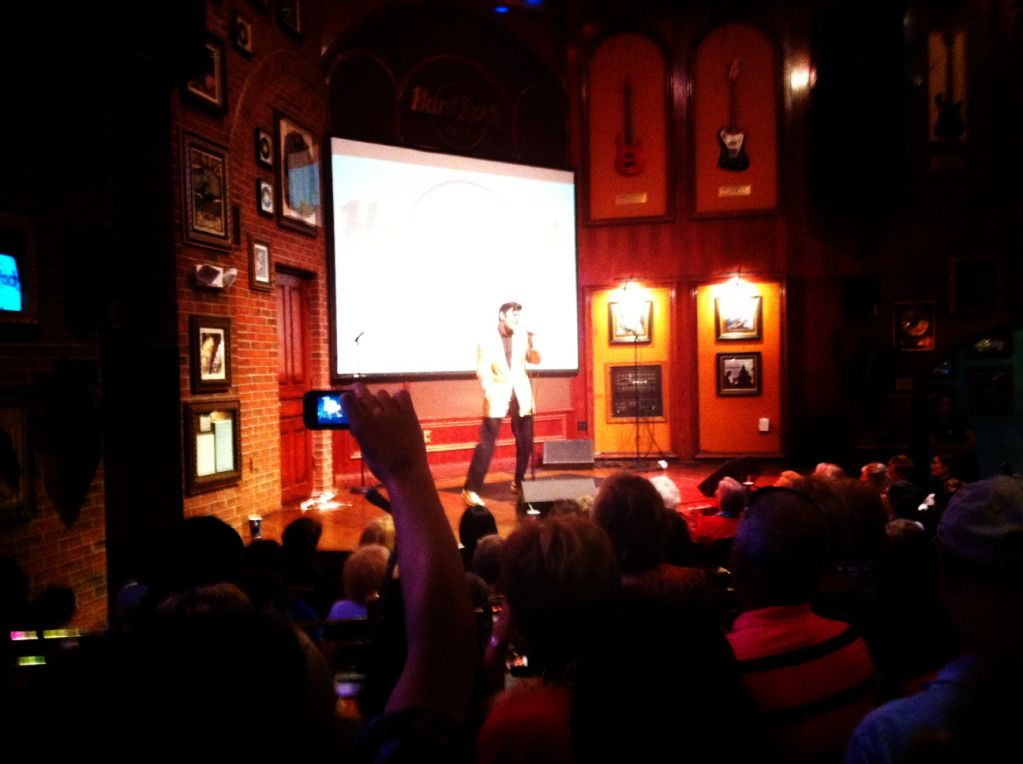 It was also incredibly impressive the amount of talent these men have. When some of them were performing it actually felt like I was watching Elvis, the mannerisms, their voices, the overall stage presence was so entertaining and extremely Elvis-like. We didn't stay to see who won, but my vote was for this young Elvis! Oh man, he was so good!