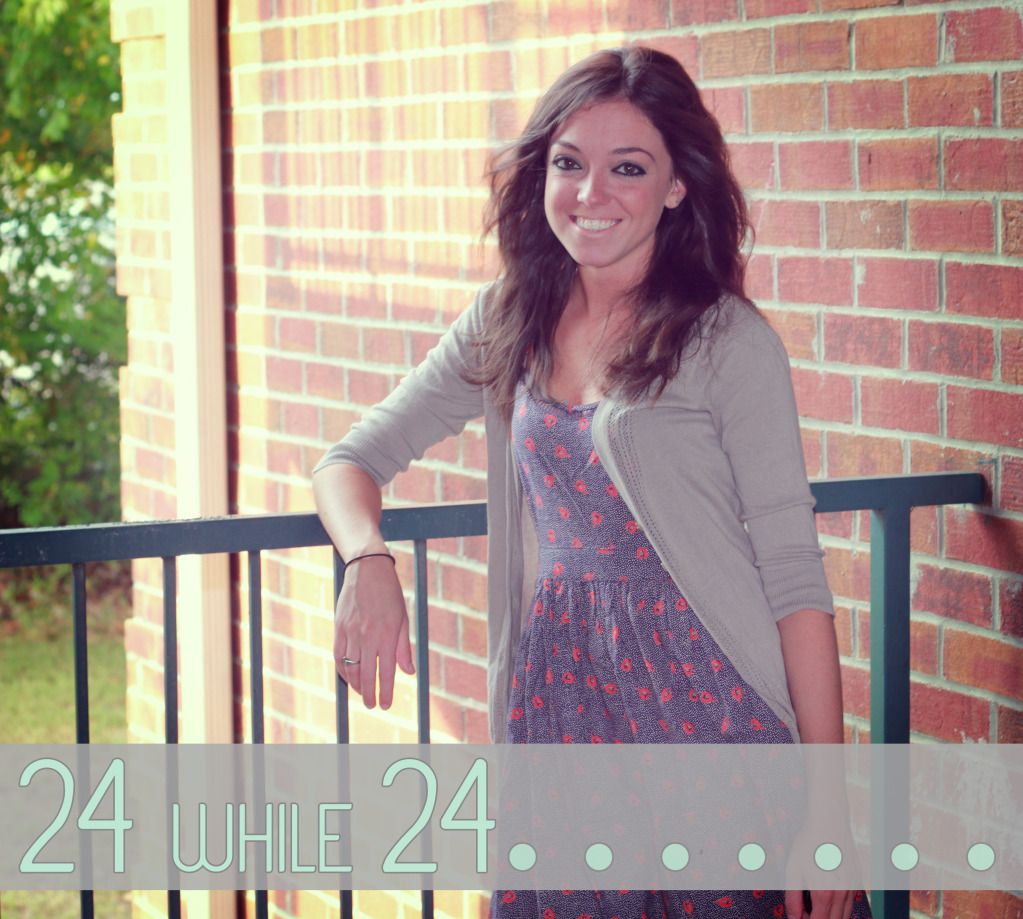 I am officially 24 years old. So, to celebrate my 24th year,
these are 24 things I want to do before I turn 25.
2- Run an entire 5k
7- Learn basic photography
I have a fancy camera, I want to learn how to use it properly
8- Grow my hair out
For as long as I can remember I've wanted super long hair


9- Pay for someone else at a drive-thru
I've always wanted to do this and figure this year is a good a time as any
10- Leave anonymous letters in public for strangers to find
They might just brighten someone's day
11- Go to an NHL game
Bonus if it's a Flyers game
12- Volunteer
I want to do more to help people in my community
14- Have a significant amount of money in savings
Exact amount not yet determined
15- See a movie at a drive in
There's one in the Memphis area and I've never been!

16- Go camping
Any kind of camping.. glamping counts, too ;)
17- Bake Christmas Cookies
'tis the season
19- Dye Easter eggs
I didn't do this this past Easter (maybe because I'm not five) but I wanted to
22- Get dressed up and go to something fancy
Sometimes it's nice to get extra dressed up
24-Watch five of the Oscar Best Picture winners
It's on my bucket list to see all of them one day.. might as well start with five I haven't seen
1)
The Godfather
2)
The Godfather Part II
* 25- This One's for Good Luck - Document Memories
I want to take more pictures and save them - print them out - make a photo album/scrapbook/frame them



There you have it! Looks like it's going to be a great year :)


Do any of you have lists like this? I'd love to see!! Leave a link!!