... but it was our birthday and we had fun!

After going out for a nice birthday dinner on Friday night, we headed over to the stadium to see it all lit up and take a few pictures. A modeling session broke out filled with lots of laughs and awkward photos. I had to share a few!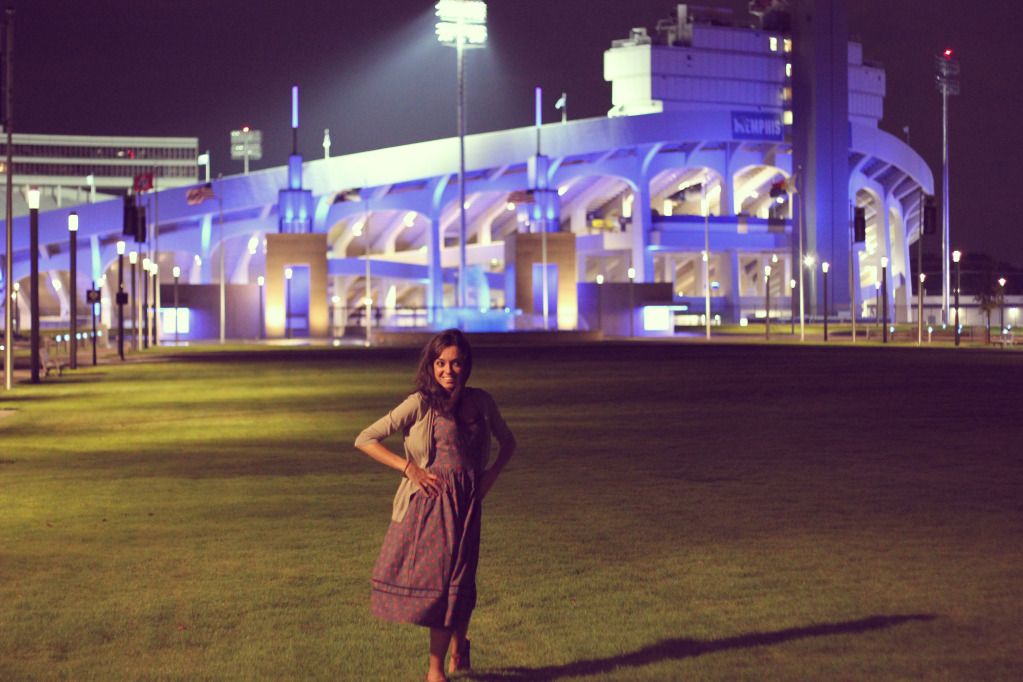 And in case you really want to know what I was wearing..
Sweater: Target