Before our
painting class
, we tried a new (to us) restaurant,
Mulan Bistro
. It's located in Midtown, right on the corner of Cooper and Young. I really enjoyed this, I have been craving sushi for a while, I would definitely go here again if we were in the area, although there are a ton of other restaurants I would like to try as well!
Something I found particularly interesting about this restaurant is that it had Chinese food and sushi on the menu. It's actually one of the top 100 Chinese restaurants in the country! As far as I knew, sushi was Japanese! We ordered the sushi and thought it was great, really very fresh and yummy.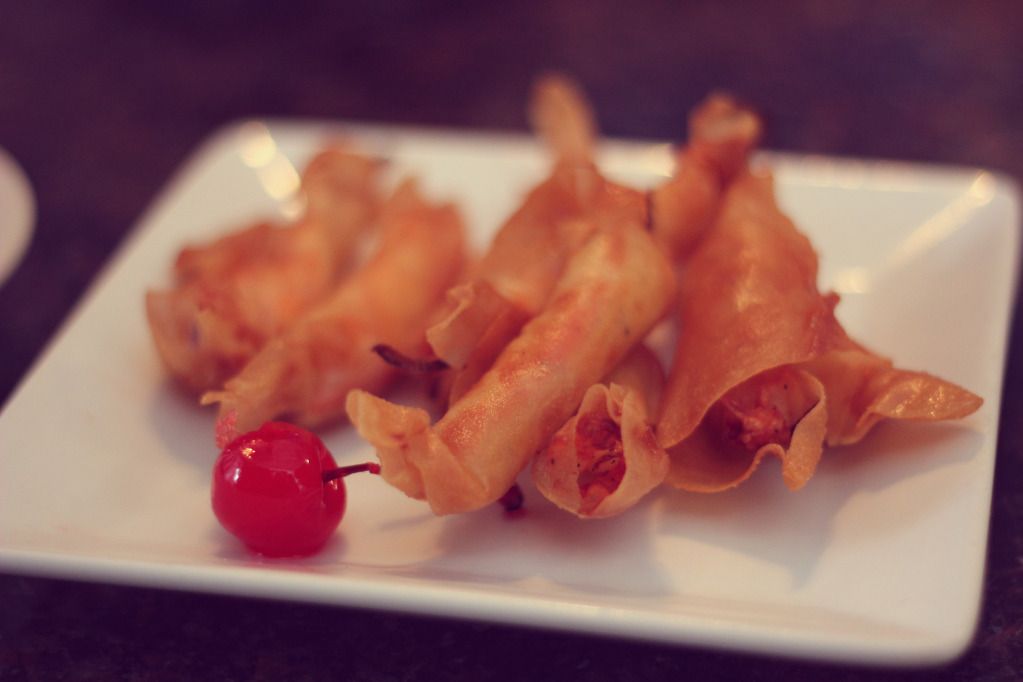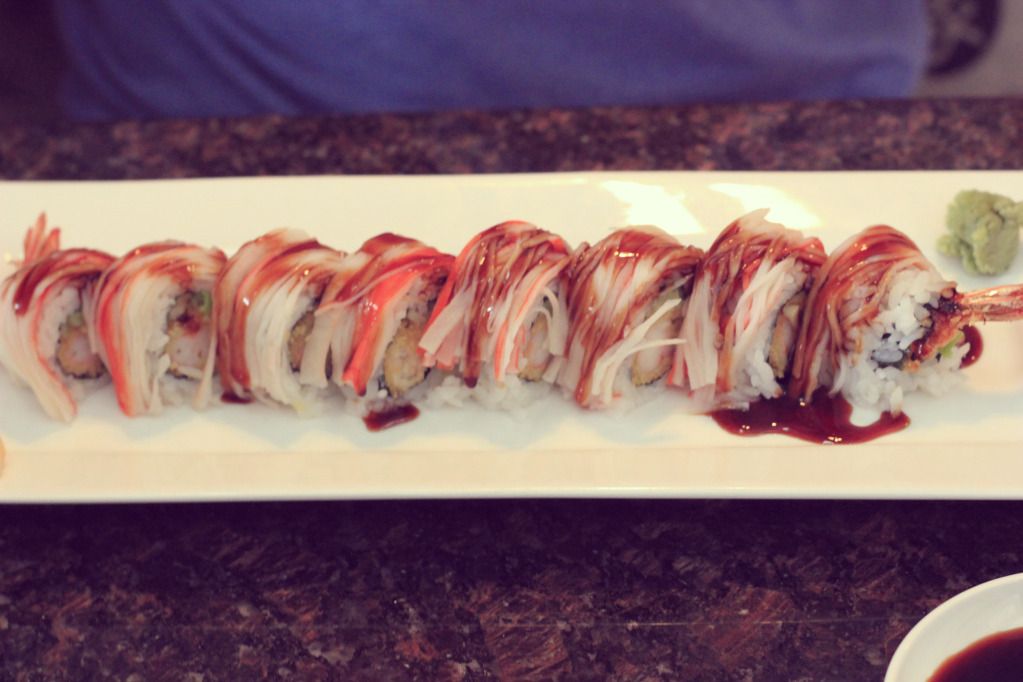 We ordered the shrimp rolls as an appetizer and I really enjoyed them.. a great way to hold you over until your main meal arrives. They were light and crispy. I had the specialty Tiger Eyes Roll (first picture) and Jeremy had the Young Roll (second picture). I'll be honest, I hardly even remember what's in them after I order, but they were both great! I would recommend them to sushi eaters out there.
You know what else, this is a check mark on my
24 while 24 list
!! One new restaurant down, nine more to go :)