We stumbled upon the most adorable little
used bookshop
in midtown Memphis. It was picturesque and smelled like old books. I could spend all day browsing the random and incredibly interesting titles they have among their chalkboard covered shelves. Down the main aisle there are vintage typewriters guarding rows of books with a cozy chair waiting to be occupied at the end of each row.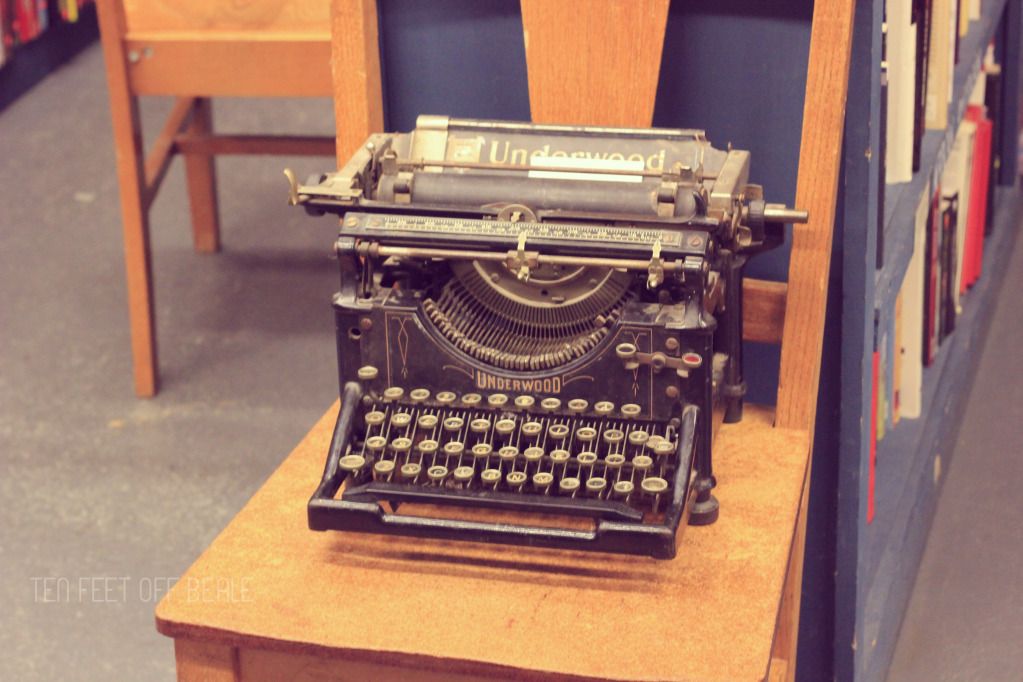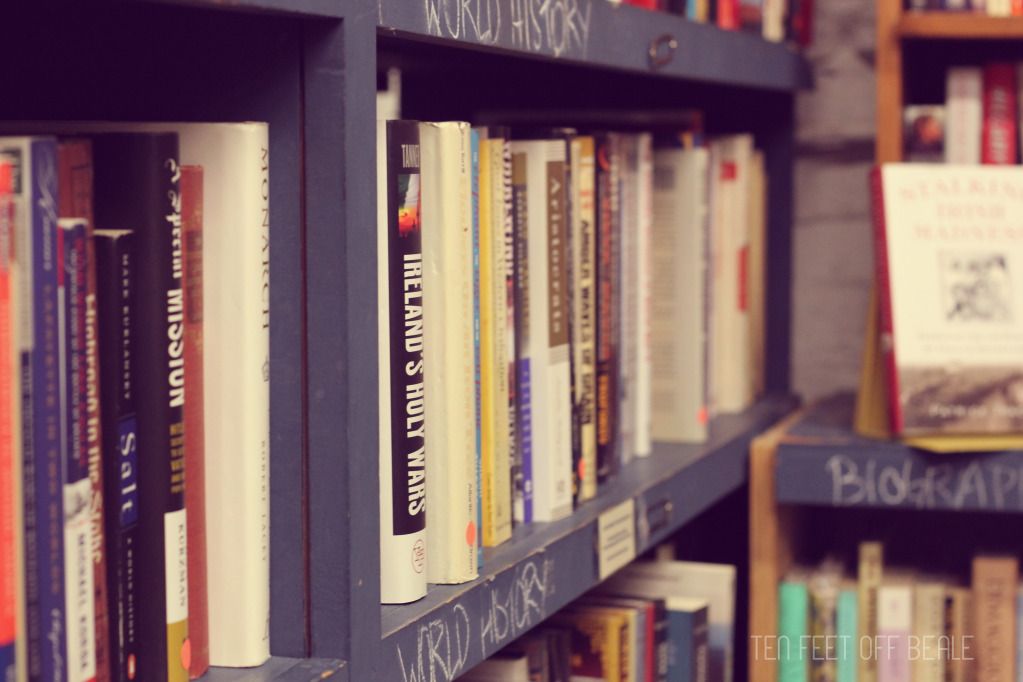 I remember being a young kid and thinking that even if I read one book every single day I would never be able to even skim the surface of the vast amount of books that have been written. It will never be possible to read every story. This is where my love of reading began, I have devoured book after book for as long as I can remember. I have learned so many amazing things from pages of books.
I can only imagine the amazing things you can find in this bookshop.
"Second hand books are wild books, homeless books; they have come together in vast flocks of variegated feather, and have a charm which the domesticated volumes of the library lack."
Virginia Woolf