It isn't Halloween without some pumpkin carving. Every year I imagine some elaborate design in my head but then when it comes down to it, pumpkins are hard to cut into!
Recognize that orange pumpkin?
Harrison even joined in the fun :)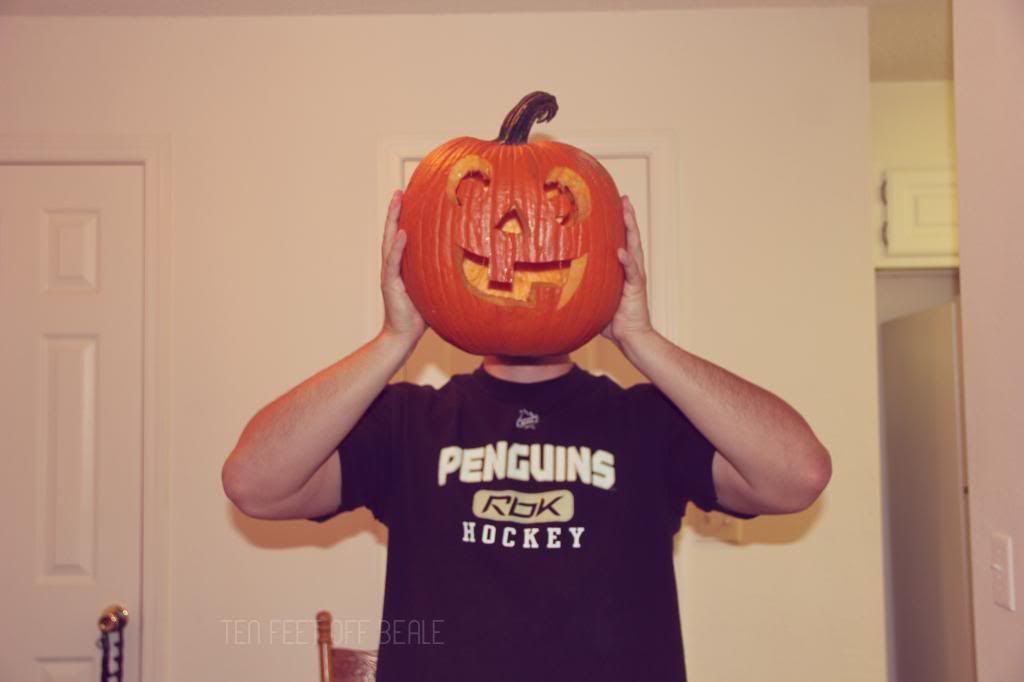 We went with a typical face. I love how cute and goofy he looks. We also roasted the seeds! I've never done this before.. they turned out pretty good for not following any sort of directions hah
Ps..
I can check this off my 24 while 24 list!