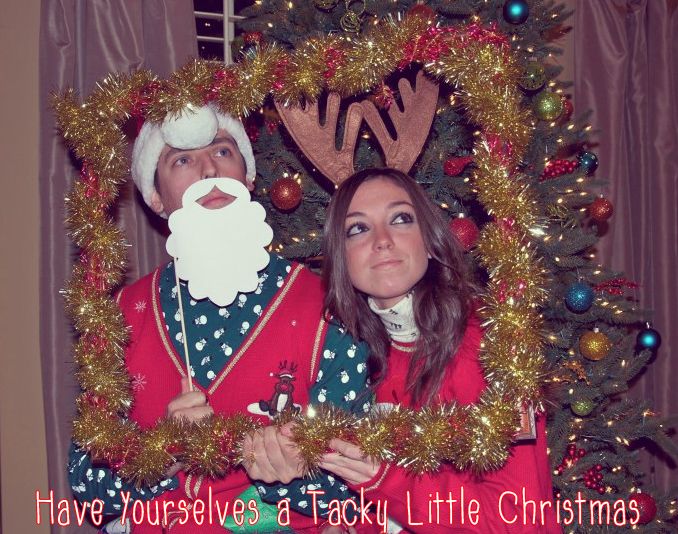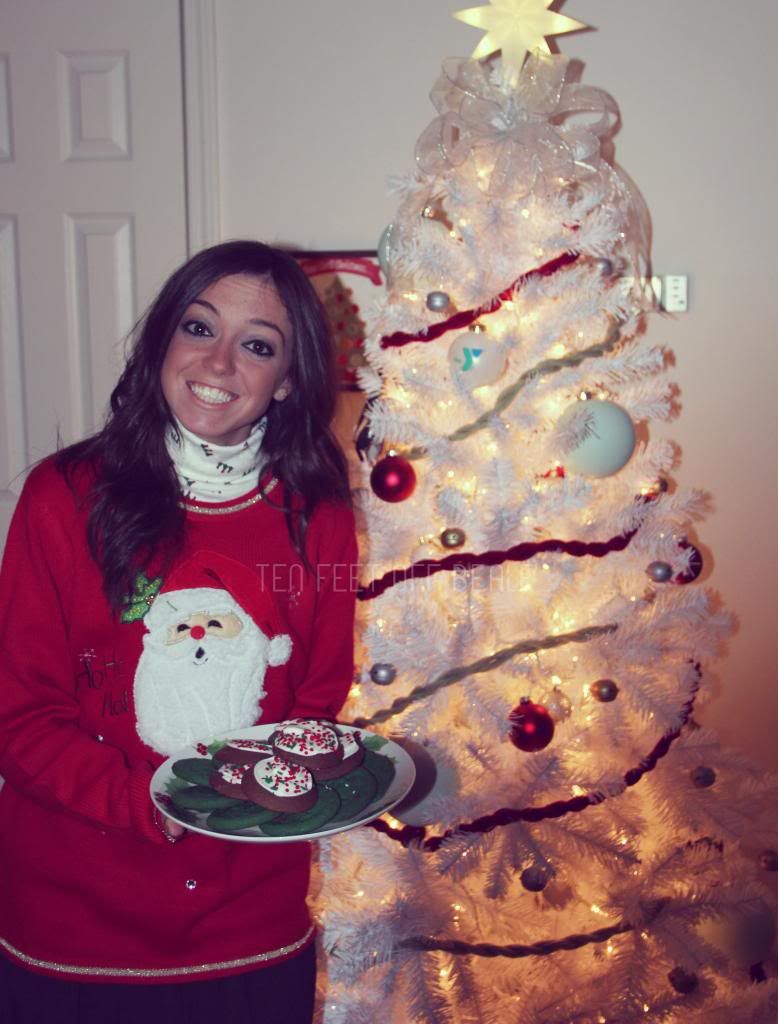 We're all about the Tacky Christmas sweaters this year.. it's just too fun not to participate. We were invited to a Tacky Sweater party through our church. We showed up extremely confident in our sweaters sure that we would have a chance at winning the tackiest sweater contest... we underestimated our competition. It seems as if each member of our church family has a closet full of tacky sweaters.. everyone looked amazing and it makes us love them more. Jeremy did come in third place in the tacky sweater contest andddd we were the only couple to get votes as a couple so go us!
We're also planning on wearing our sweaters Saturday at the Ugly Sweater 5K Fun Run and we are pumped! Friends, I'm sure you'll be seeing these sweaters again before the holidays are over, we have too much fun wearing them.
Thank you to Walmart for giving us plenty of Christmas sweater options this holiday season.
Disclaimer: Jeremy wants it pointed out that this is 100% a joke.. we like to have a little fun around the holidays. We don't typically take pictures of him posing with my cat.