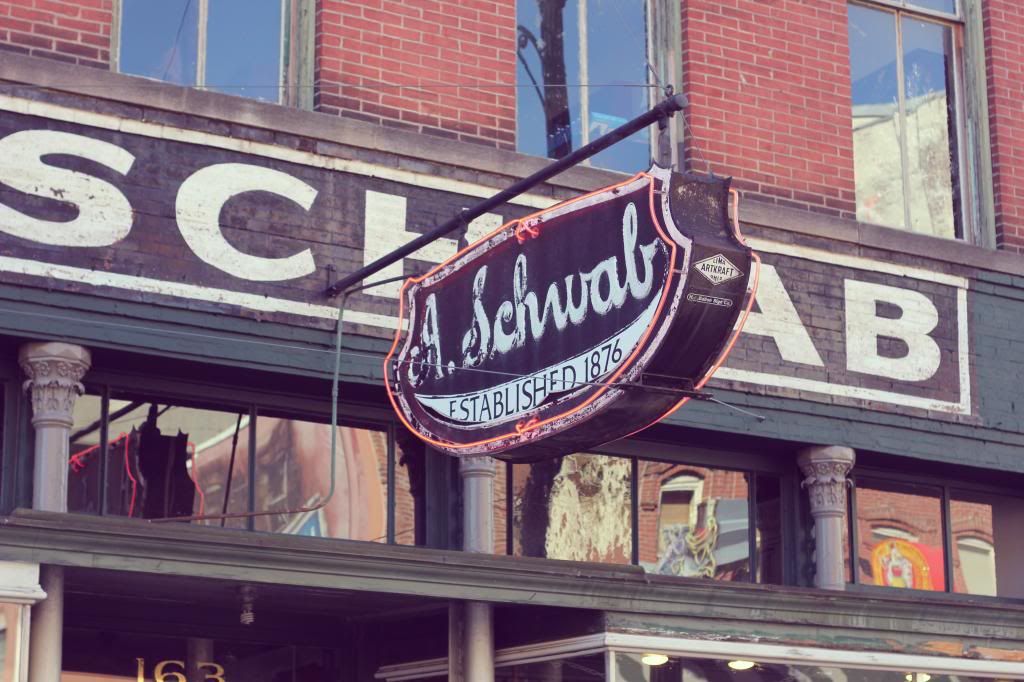 Located amongst the bars and restaurants on Beale Street lies a little general store. Errr, little might not be the word to describe it. Let's say "unique". It is jam packed with novelties, candy, home goods, jellies, toys, hats, pretty much anything you can think of. Jeremy and I had some time to kill on Saturday, so we wondered in. It has recently come under some new management so we were curious to see what had changed. I was pleasantly surprised! The store still has the same charm, however, the new layout makes it seem more open, more organized, and you can spot all the unique items much more easily. We had so much fun.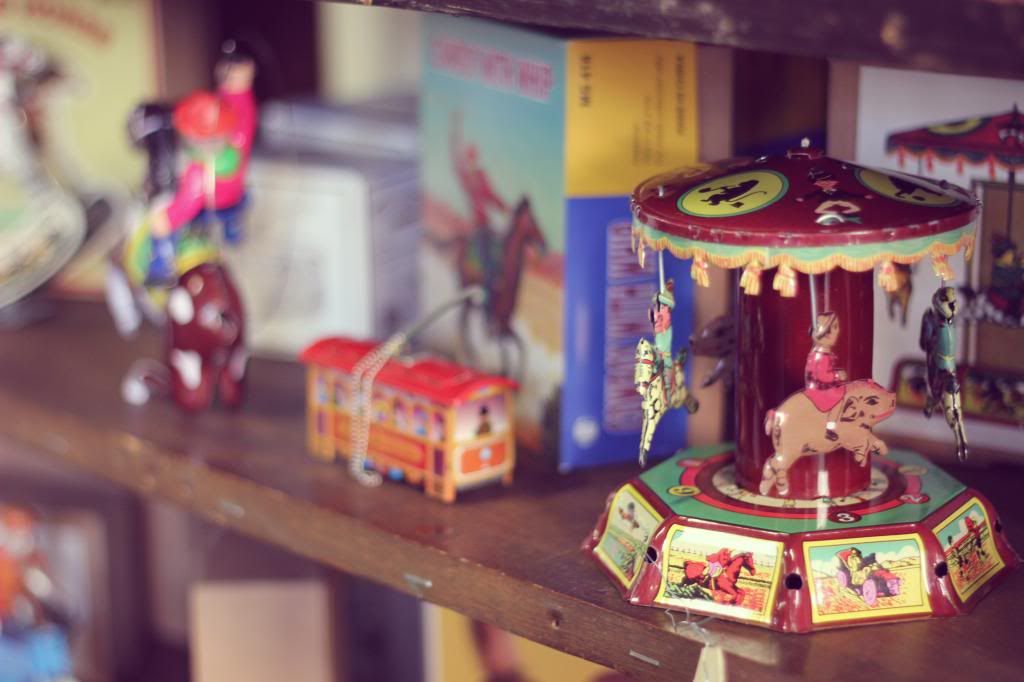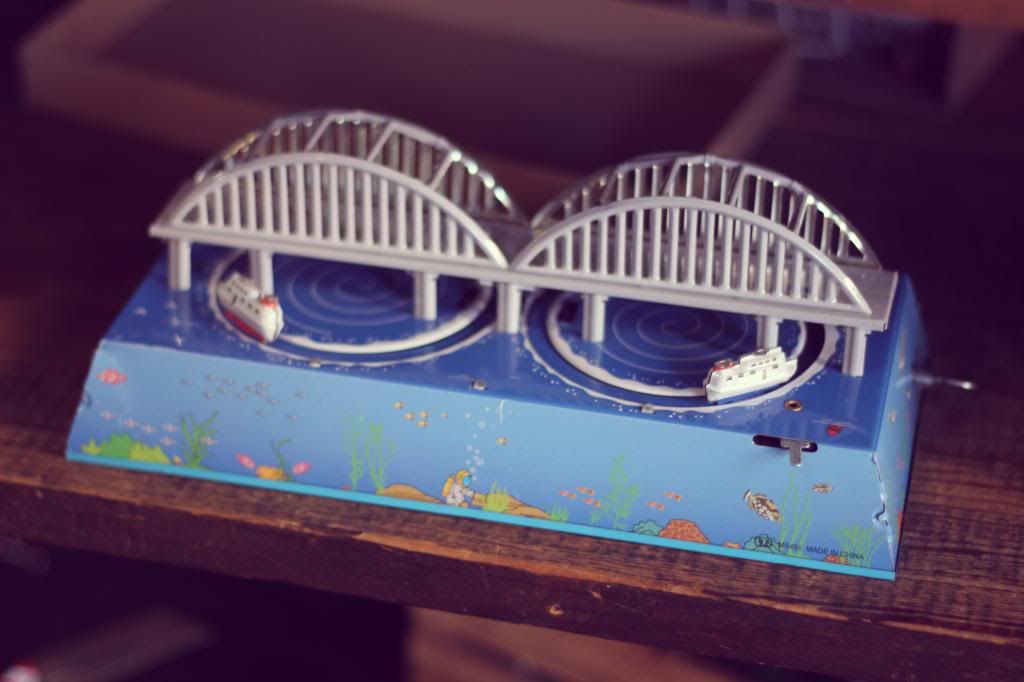 I absolutely adore these tin toys, especially this Memphis bridge one with boats that go round and round underneath.

I had never noticed this mural before. The plaque said all the people and scenes are based on real events. Even a lady being robbed. #onlyinmemphis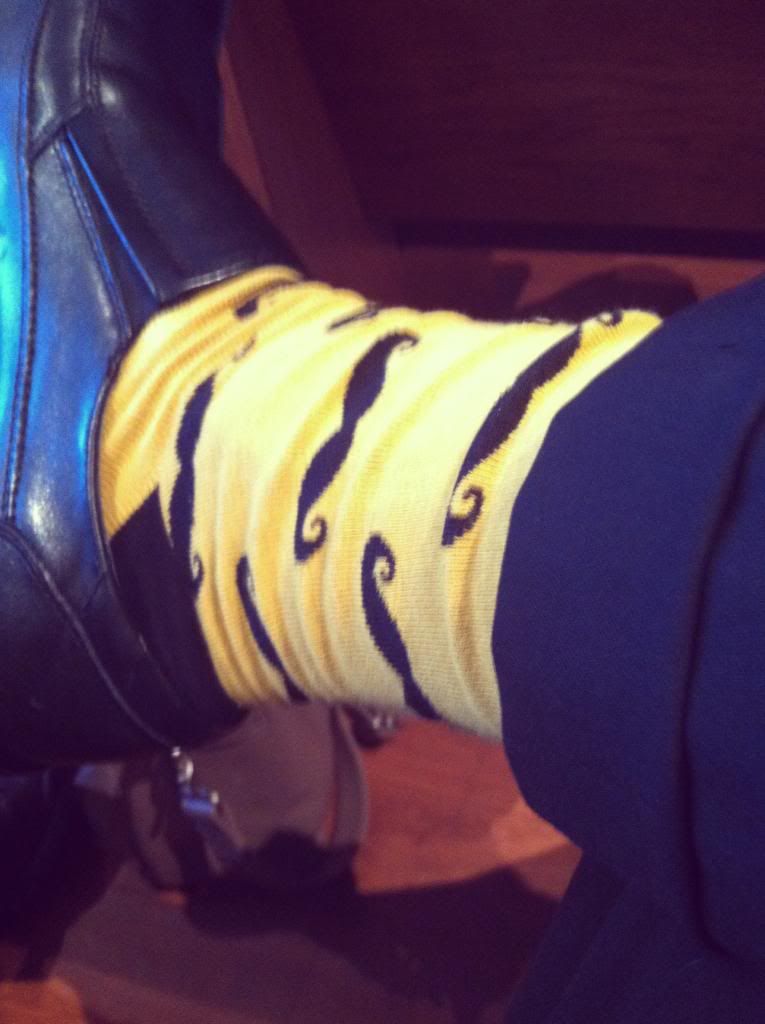 We even bought Jeremy the cutest pair of mustache socks ever.