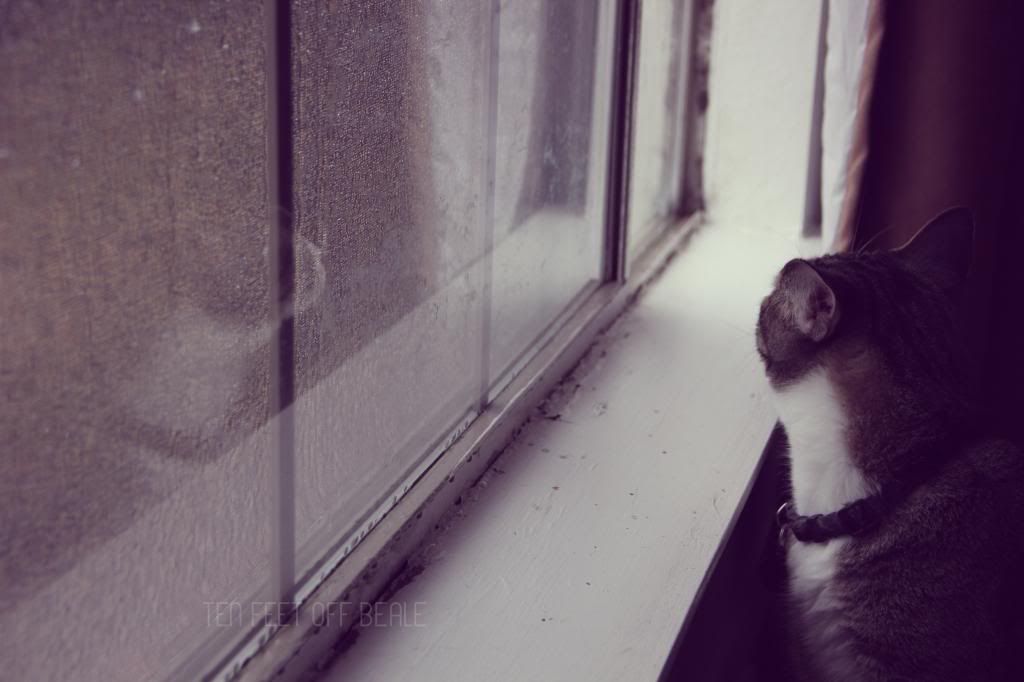 If you haven't heard, the weather around here has been frightful (yes, I just went there). We've been battling crazy ice storms the past few days. The temperature has been hovering right around freezing so it's been raining, sleeting, and slushing. There has been no snow in sight, but the roads are horrible (or the drivers who don't know how to drive in bad weather, don't even get me started) so we've been staying inside.
I will say, I enjoyed having the opportunity to spend an afternoon at home during the work week. I left work a few hours early on Tuesday and loved spending the day bumming around and watching movies.
Now, I'm ready for the warm weather to come back!