On Sunday, the preacher asked the congregation a question that I can't seem to get out of my head. He asked: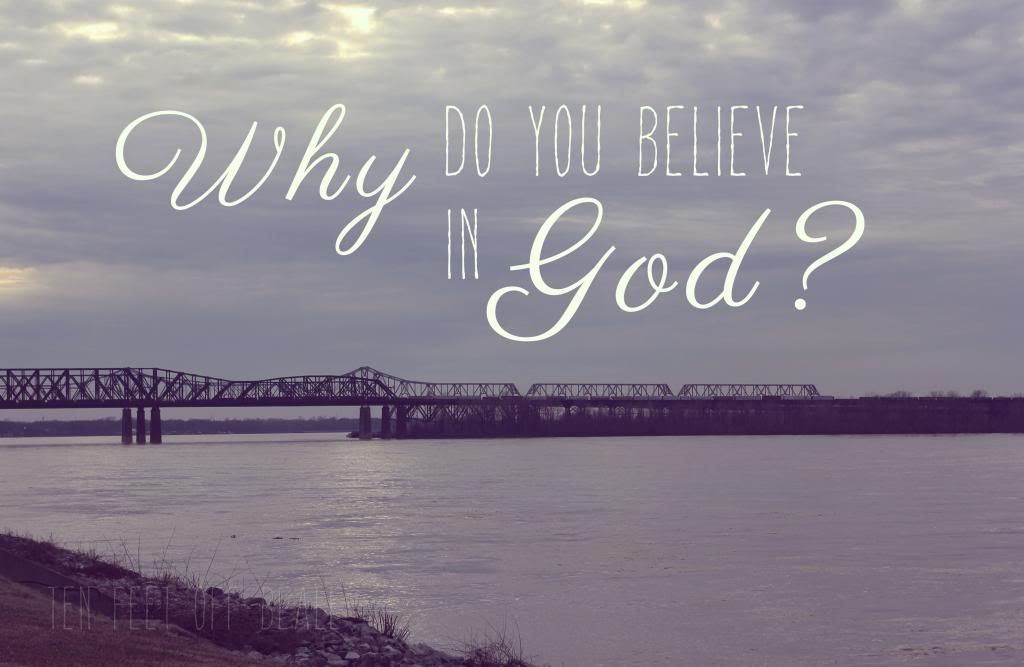 Pretty much the simplest question ever. The first thing that comes to mind is, "why not?" I've always believed in God, there has never been a doubt in my mind about the existence of God, but if a non-believer was to ask me,
what would I say?
The bottom line is, it is our choice to believe in God. Nobody is forcing us, God is not forcing us. But, our faith is challenged every single day. In 1 Peter 3:15, it says "always be prepared to make a defense to anyone who asks you for a reason for the hope that is in you". We should be prepared to answer questions about our faith, yet I can't even answer the simplest question that could be asked of me.
I know that I believe in God.
I've seen good works God has done.
I've seen what God has done perfectly in nature.
I can feel God's presence.
I have been blessed.
But what is that one reason.. my one simple answer to this one simple question?
Maybe there isn't one answer, but anyways, this is something that's been on my heart and on my mind this week.
What is your reason? If someone were to ask you, "why do you believe in God?" what would you say?