I have this dream to one day own a pie shop.
I even went into my imaginary pie shop a little
in this post
.
The problem?
(besides not having a small fortune)
I don't know how to bake a pie.
I am determined to learn. I grabbed a pie cookbook that I had never opened and picked a easy looking berry pie recipe. It was time consuming, but I was having fund and it smelled so good while it was baking... especially the crust.
Don't be fooled by these pictures... the pie came out horribly. Seriously, it was inedible.
We took one bite and threw the rest out. I don't know what happened!! I followed the directions perfectly... I think.
Well, I guess you live and you learn! The next pie will be better... I mean, it has to be... right?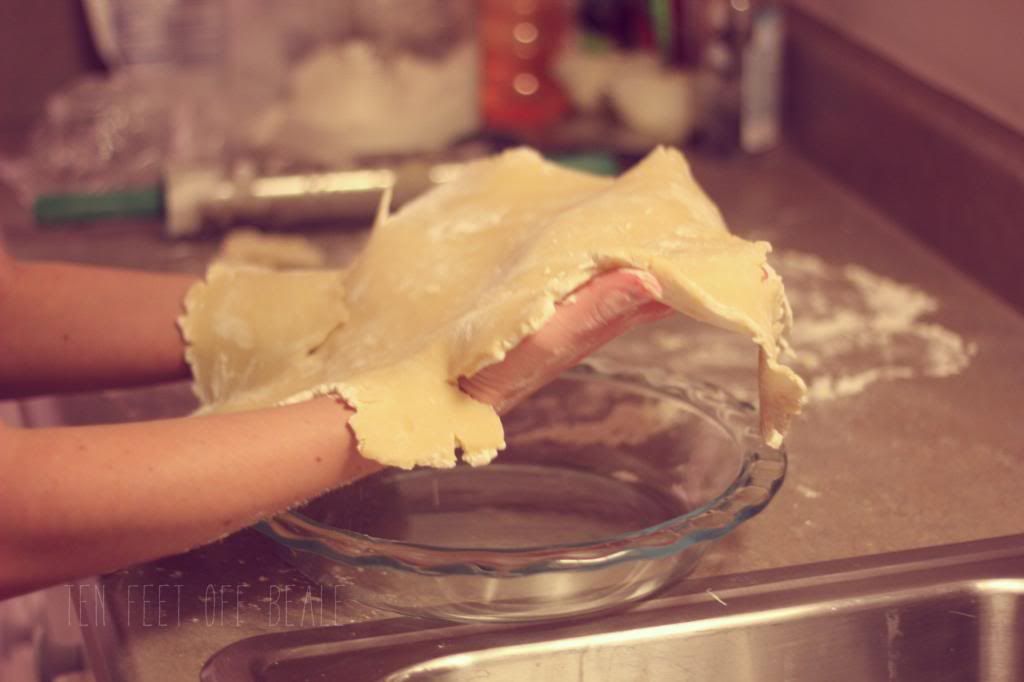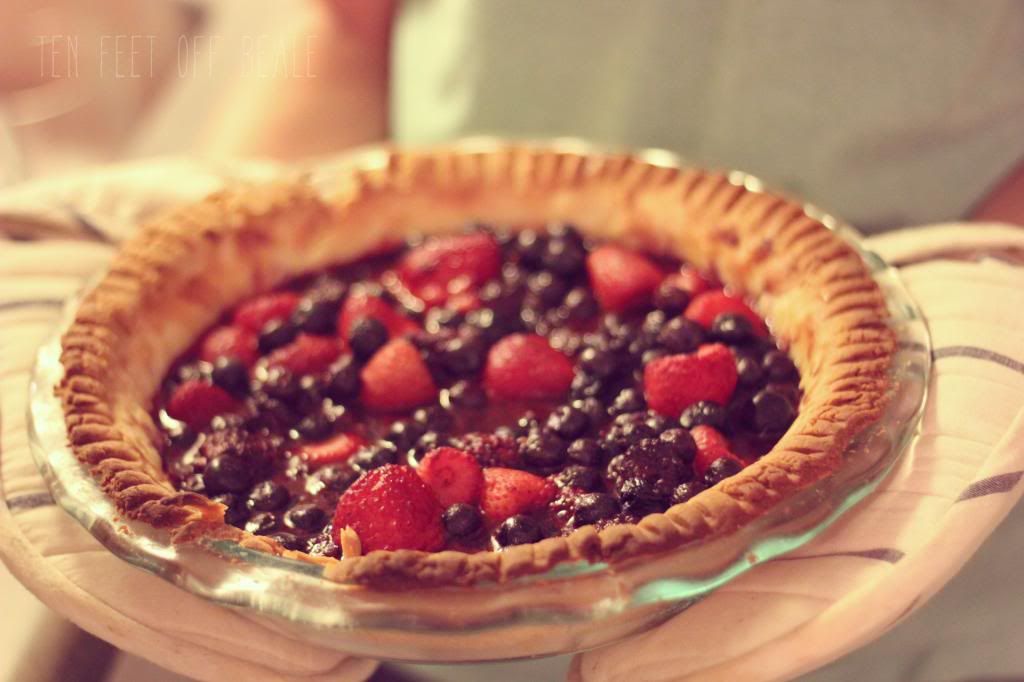 Any tips for a beginner pie baker?