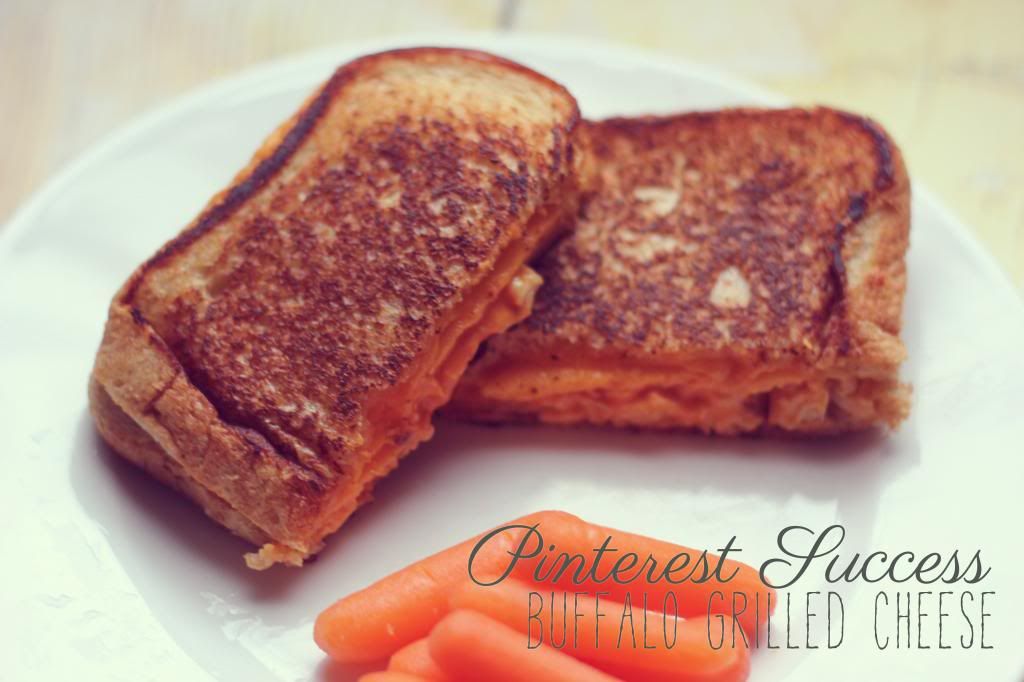 Want to know what the best Saturday afternoon lunch is? Buffalo Chicken Grilled Cheese. I pinned this a while back and we whipped it up on Saturday. Oh my yum. Exceeded expectations!!!
I tweaked it a little bit. I used actual buffalo sauce instead of hot sauce, and simplified it by only putting cheddar cheese, chicken, buffalo sauce, and mayo. I left out the other produce it called for in the mixture and ate my carrot sticks on the side. It was also yummy dipped into ranch.
Definitely something that will be made again!



Have you tried any successful Pinterest pins lately?