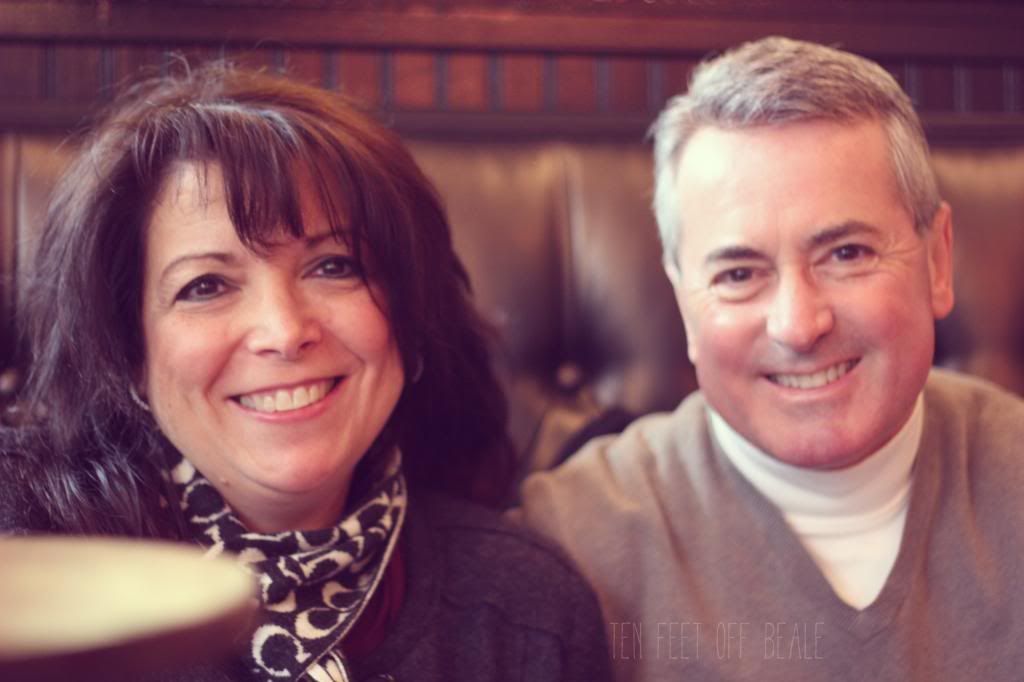 As I mentioned yesterday, my parents were here this past weekend!! You may have noticed me hash-tagging
#perrellasvisitmemphis
all weekend.. I figured their visit deserved it's own hash-tag. They don't get to Memphis as often as I would like (stupid Memphis airport) but when they are here, we definitely make the most of it. Between seeing a movie, a musical, eating at about five different restaurants, we had an exciting, not to mention filling, weekend. Can't wait for your next visit, Mom and Dad!! Next time, please don't bring the snow.
One thing we did that really stood out was seeing
Anything Goes
at
The Orpheum
. I don't think I will ever turn down an opportunity to see something at The Orpheum, it is always amazing. I had never seen this musical before I absolutely was not disappointed! I recognized a bunch of the songs, loved the tap dancing, and especially the cheesy jokes. Those are my favorite.
PS. I know this isn't the best picture of me, this was right about the time I started feeling
under the weather