I felt like a real Southerner this weekend. While driving home after a busy day downtown, we drove by several crawfish stands. For those of you who don't know (since this is new to me, too) around this time of year, you'll notice trucks and stands along the main road in Mississippi selling crawfish by the pound. We decided to stop! I'd had crawfish only one other time and thought it was... interesting. They're like mini lobster shrimp. To eat them, you have to peel them apart to get the meat... kinda strange.
Apparently though to be considered a true southerner, you have to suck the heads. No, thank you!! Definitely not ready for that!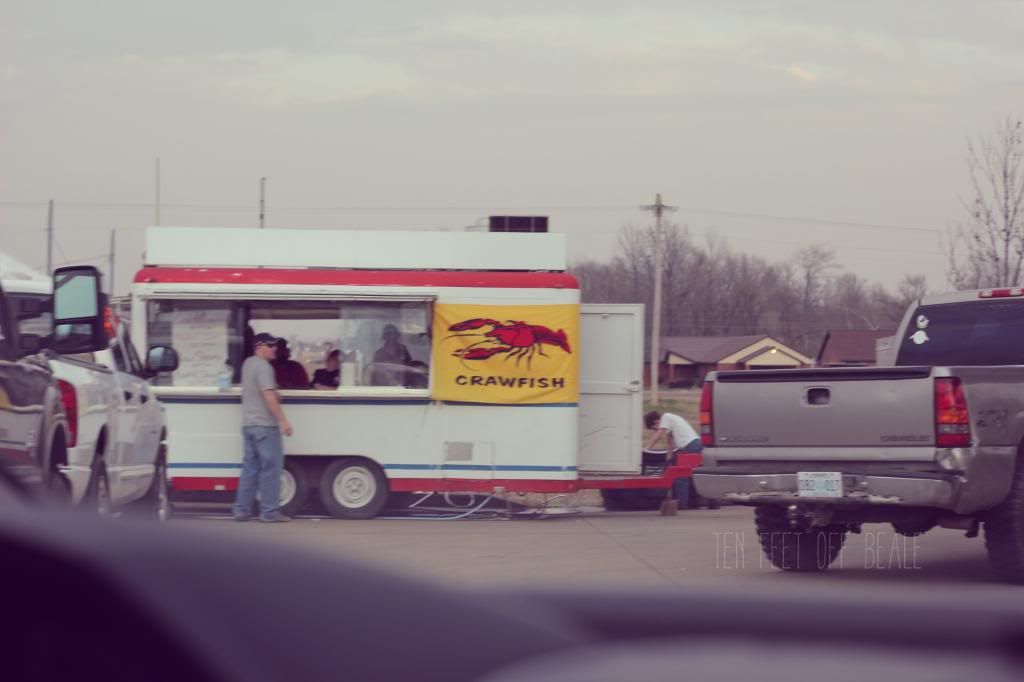 This was the stand! Literally, it's parked in a gas station haha only in Mississippi?
Do they sell crawfish like this near where you live?