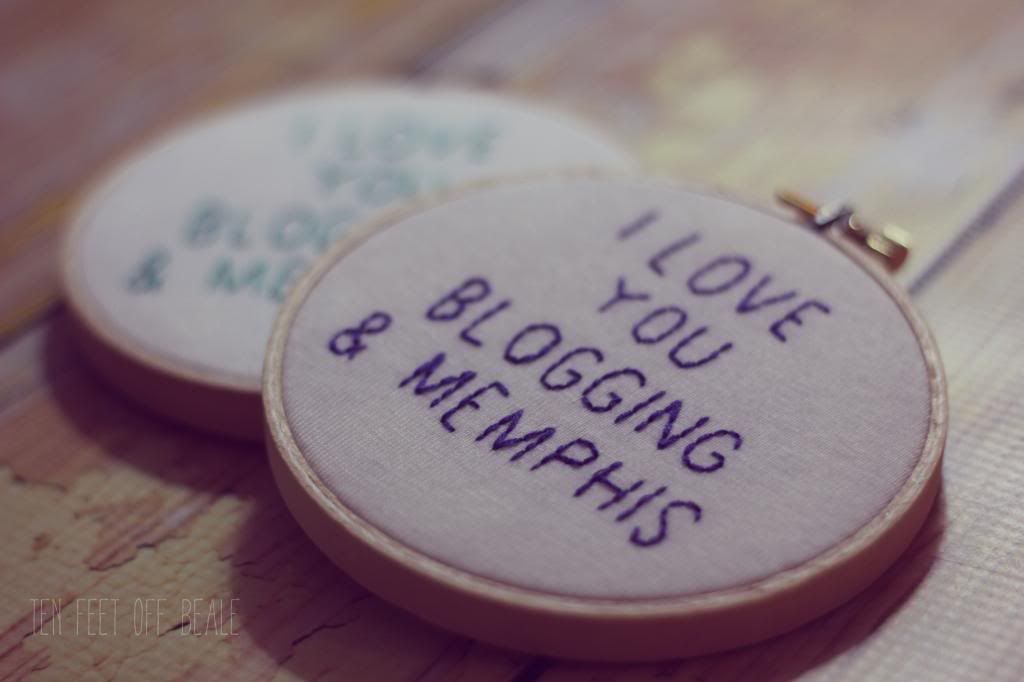 We all love different things. Me? I love all of my readers, this wonderful world that is blogging, and Memphis, which I think is pretty obvious.
You may or may not have seen these hoops around blog world, but I made a bunch of them for some Memphis area bloggers. The reaction to them has been tremendous so I listed this item in my shop. For those of you who are not in Memphis, no worries, they can be customized to say whatever it is that you love andddd in whatever color thread you want as well.
Be sure to visit
my shop
to see all the embroidery hoops I have listed.
Also, the lovely Terri who blogs at Peace Love & Applesauce wrote about me and my hoops
here
!! It's the sweetest post.. be sure to go read it!!
PS. If you are a Memphis area blogger and haven't gotten one of these hoops and you want one, send me an email :)