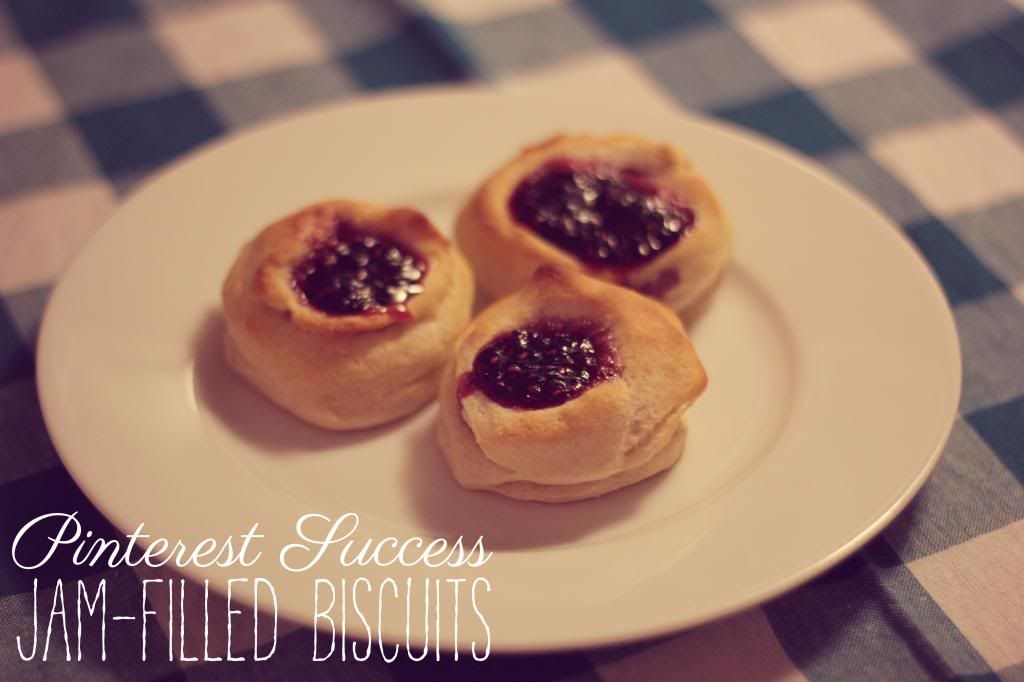 I feel like it isn't even fair to call this one a recipe... it was THAT easy! I originally saw Jam-Filled Biscuits on Meredith's blog,
One Sheepish Girl
, and thought they looked delicious!
Now, she went above and beyond and made her own biscuits, I just used the canned biscuits (sorry!) and some raspberry preserves I happened to have in the fridge. Since making them that one night, I have already made them several times more. They are good as dessert and even breakfast!
Seriously, this is so easy to do and so unbelieveably good, I am alwasy going to keep some biscuits and jam stocked in my fridge.
Have you had any success on Pinterest lately?
PS. I won a giveaway!!! I feel like I enter and enter and enter and never win but I finally won one over on
According to Jax
(which, by the way, is one of my favorite blogs).
It also looks like she's got an amazing giveaway planned for tomorrow (hint: it involves monograms)... I doubt I'm lucky enough to win both but I would LOVE it if one of my readers won :)