I have felt so much love from blog world over my engagement!!! One of my lovely sponsors, Natalie, who I also had the opportunity to meet in real life, wrote me a little guest post giving me some advice she had on wedding planning. I need all the help I can get. Thanks, girl!!
><><><><><><><><><><><><><><><><><><><><><
Hey y'all! I'm Natalie and my little piece of blogland is over at
My Crazy Busy Life
. I met Alyssa at our local blogger meet up and she is the CUTEST and SWEETEST thing. I'm thrilled she's letting me share some of my thoughts over here.
Since she is newly engaged gal, I'd thought I would bestow some words of wisdom on the crazy that is the wedding planning process.
Most girls dream about their wedding day most of their lives. From the time we're playing with Barbies to watching Disney fairy tales, we often imagine what it would be like to wear the white dress and kiss our Prince Charming. When the time actually comes to start planning the REAL big day, the process can be a little daunting.
Here are my rules for having a stress-free wedding::
Prioritize::
Unless you're celebrity or heir to a massive fortune, chances are you're going to have a budget. Plan accordingly. Not everything needs to be at the top of the list so figure out what it is that's most important to you. For me, I wanted a great dress, pretty venue and kick ass photographer. I knew everyone would be looking at me all day and the dress was important. I really wanted to be married in a church because I feel like it's a promise we make before God. And the photographer? Aside from the memories, the pictures are the only tangible thing you have left of that day. Flowers die, the cake is eaten but pictures can last forever.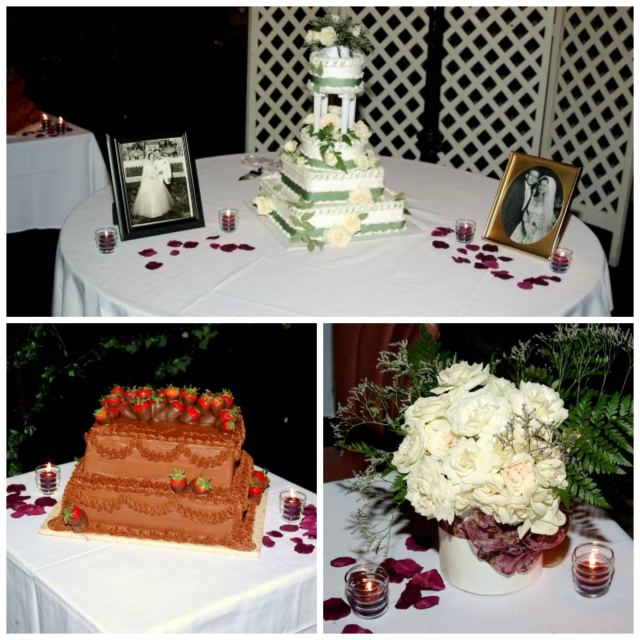 Have fun::
The wedding shouldn't be stressful. It's a day that has been planned and worried about. Things will go wrong, but don't let it ruin your moment. Look at it like a big party. I think weddings should reflect the personalities of the bride and groom. The ones I've attended and the most fun are also the ones where I could see aspects of the couple shining through. It's a very personal day so enjoy adding your own touches to the planning process.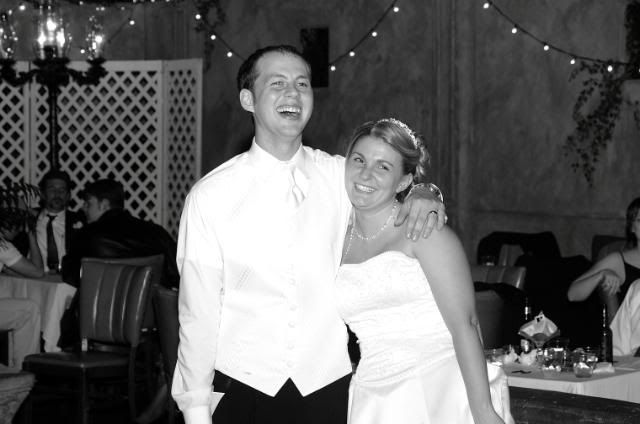 I love how happy we look in this picture.
Look at the big picture:: Like I said, things will go wrong. It rained on my wedding day. My ex-husband showed up. I didn't get certain pictures that I wanted. The bartender was rude to my guests. My mother-in-law... well, that's a whole different blog post to cover what she did. The point is that it wasn't picture perfect. Aspects that I planned and worried about for a year didn't happen as I imagined they would. But at the end of the day, I was married to the man I was meant to be with. I came to realize that THAT was the important part and not the silly details. Yes, the wedding is a big day but don't focus on just that. It's more meaningful to have a successful marriage than a perfect wedding.
With all that said, I wish nothing but the best for Alyssa and her guy. Enjoy the planning. It truly is a lot of fun. After all, it's probably the biggest party you'll ever host. Make the most of it.
><><><><><><><><><><><><><><><><><><><><><
Thank you so so much, Natalie!! I know this is a post I will keep coming back to during this wedding planning process :)