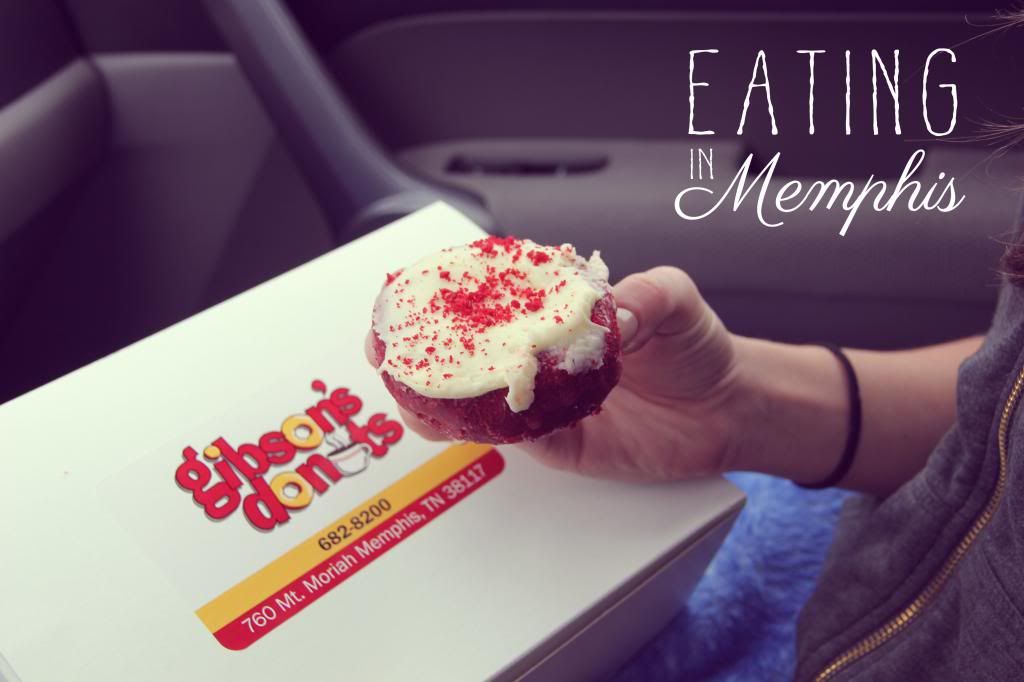 This is actually the second donut from Gibson's that can be found on the Eating in Memphis list. [
Here's the first!
] Every time we've gone to Gibson's (and we go all the time) they've been sold out of the Red Velvet. I can't even tell you how excited I got when I saw the Red Velvets all lined up just waiting to be tried.
This is also probably the most casual Eating in Memphis I've done. We stopped at Gibson's on our way to
Paducah
and ended up taking these pictures in car... in the parking lot. Fancy, I know.
I'm actually not the biggest red velvet cake fan, but I liked this donut! I think it was the cream cheese frosting that made this a winner. It was pretty sweet though, I ate about half of it while sitting in the parking lot and then the other half further into our trip.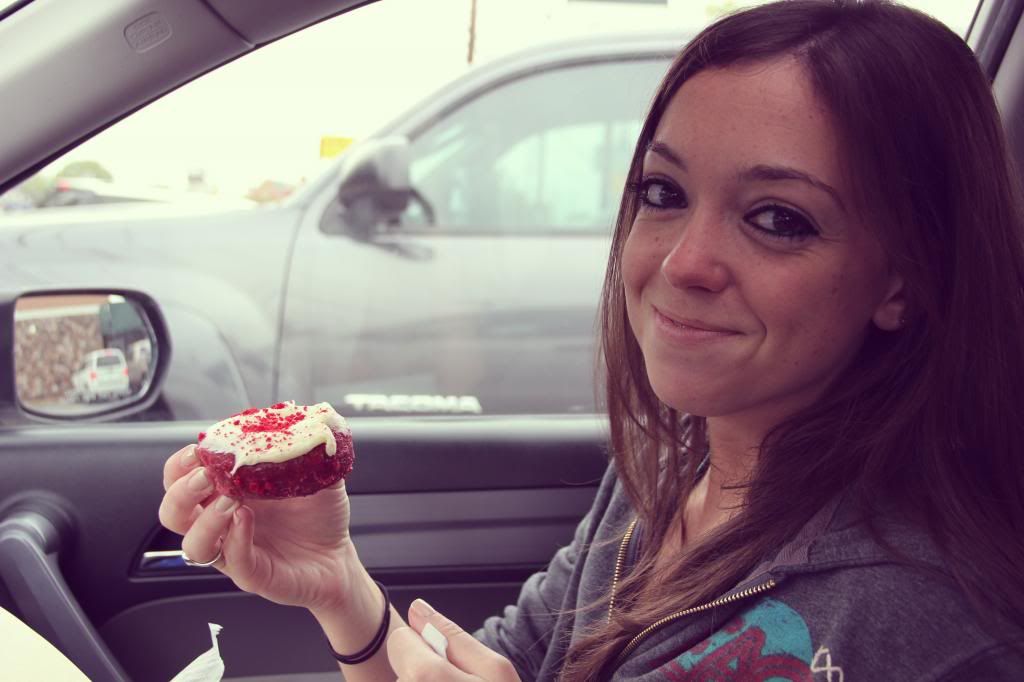 PS. Gibson's has, by far, the best donuts I've ever eaten. Seriously. I talk about them all the time.