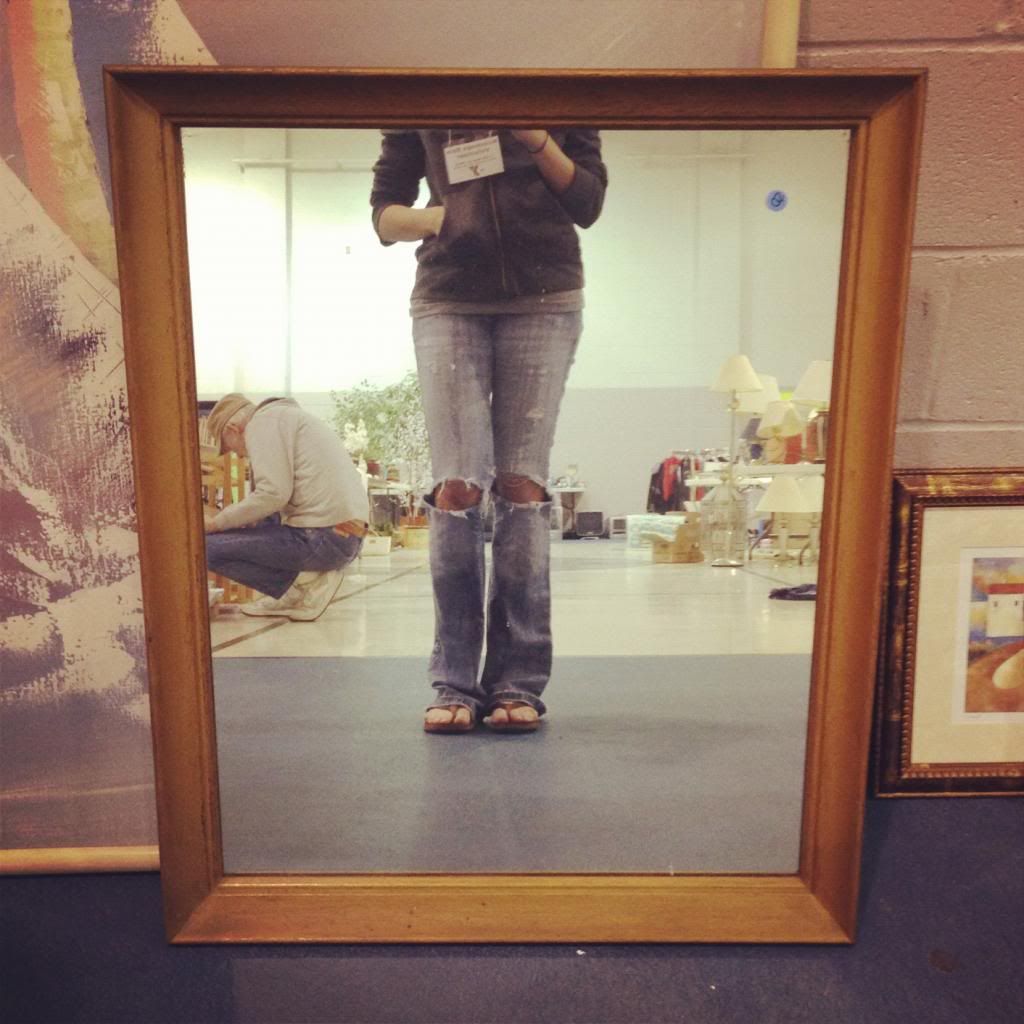 Ok, not the thrift shop, but the awesome rummage sale I got to volunteer at this weekend. Now, before you go getting
Thrift Shop
stuck in your head (umm I may or not be humming it right now), you have to see the best-of the
YCAP Rummage Sale
this weekend (according to me).

I'll be honest, I've never stopped at a garage sale or yard sale, I've never been to a rummage sale, and I've only been to Goodwill a few times. Because of all this, I was absolutely amazed at the amount of people that stopped by the rummage sale this weekend and the unique items that people donated.

I was instantly reminded of my childhood when I saw all of these Babysitter's Club books.. this picture is only about half of the books that were there.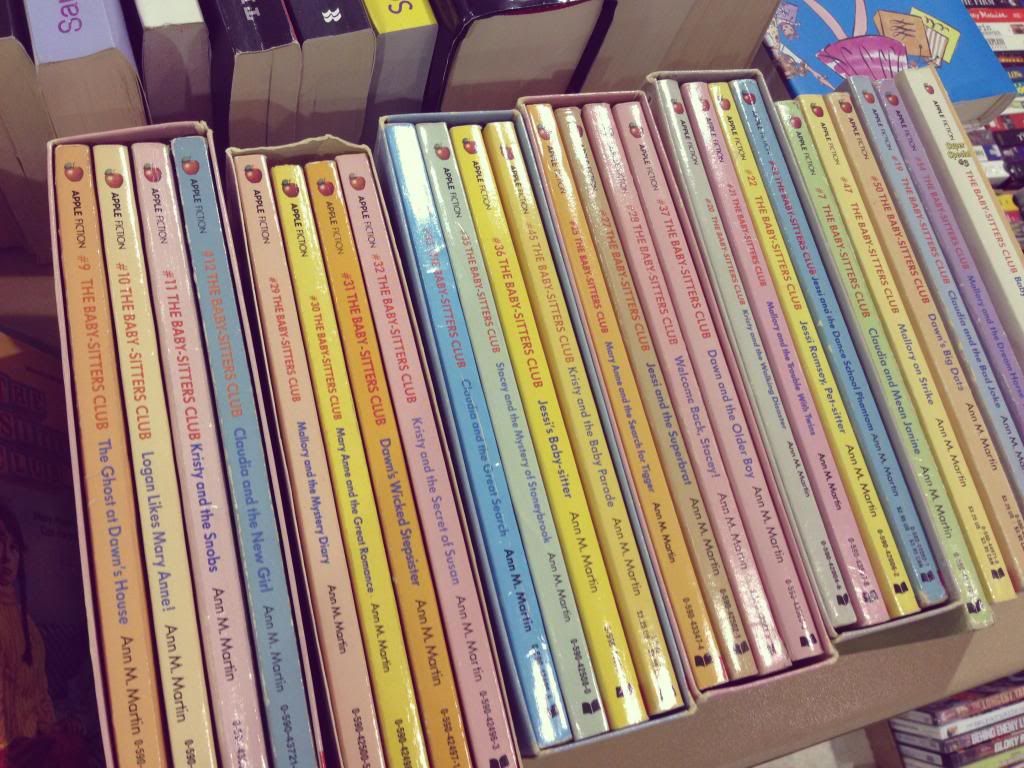 I don't know anything about thrift shopping, but I'm pretty sure people go crazy over Pyrex. These were so cute!! I should have snagged them.. ugh.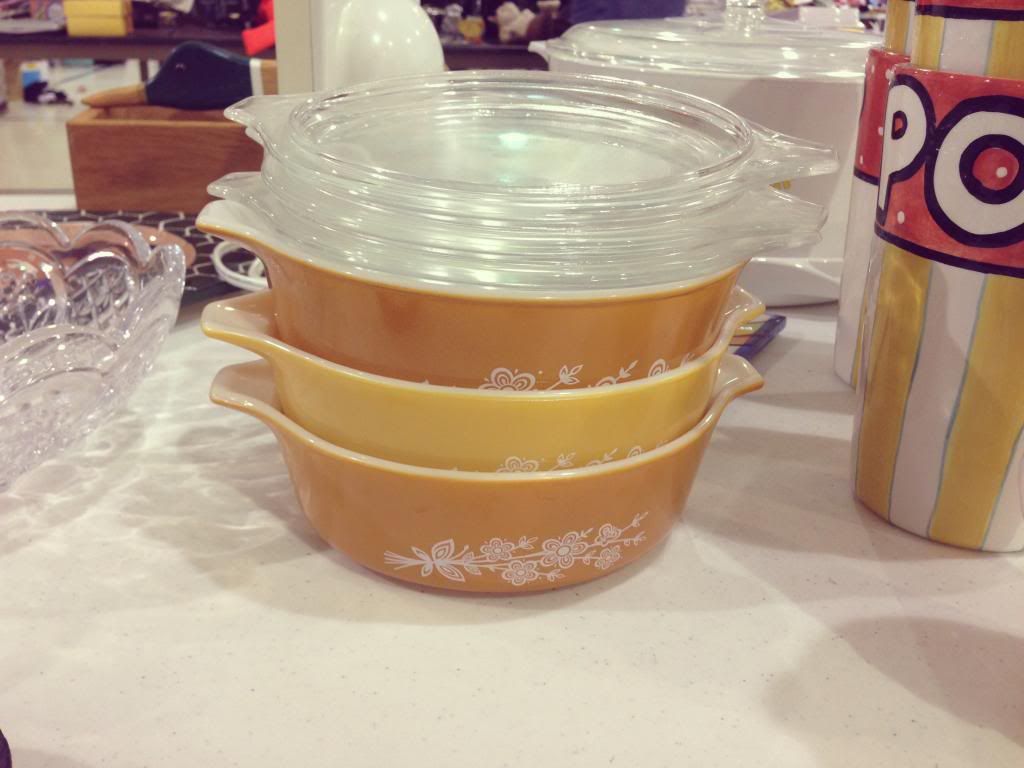 For some reason, someone in Tennessee decided to get rid of their Texas flag.. don't worry, it will find a good home (Kevin and Virginia, you might be receiving a package sometime soon ;))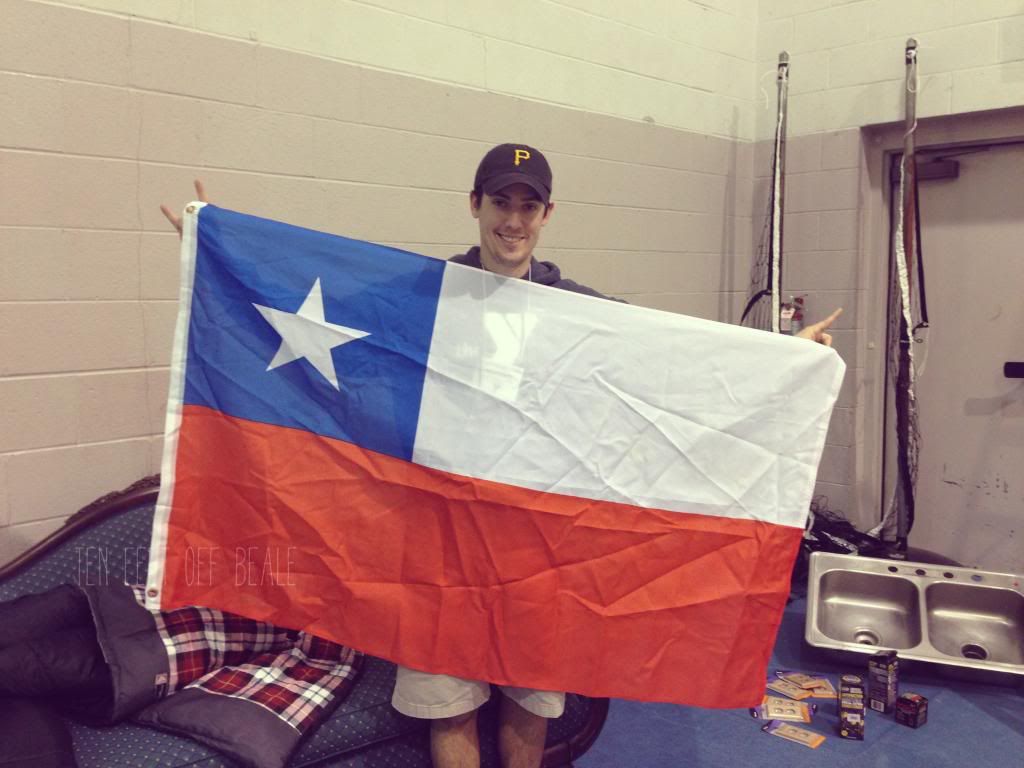 Moral of the story: I think I have gotten bit by the rummage sale bug... I may or may not be stopping at yard sales from now on!
PS. I think my favorite line in Thrift Shop is this one:
"Passin' up on those moccasins someone else's been walkin' in"
haha don't know why, I just think it's funny.