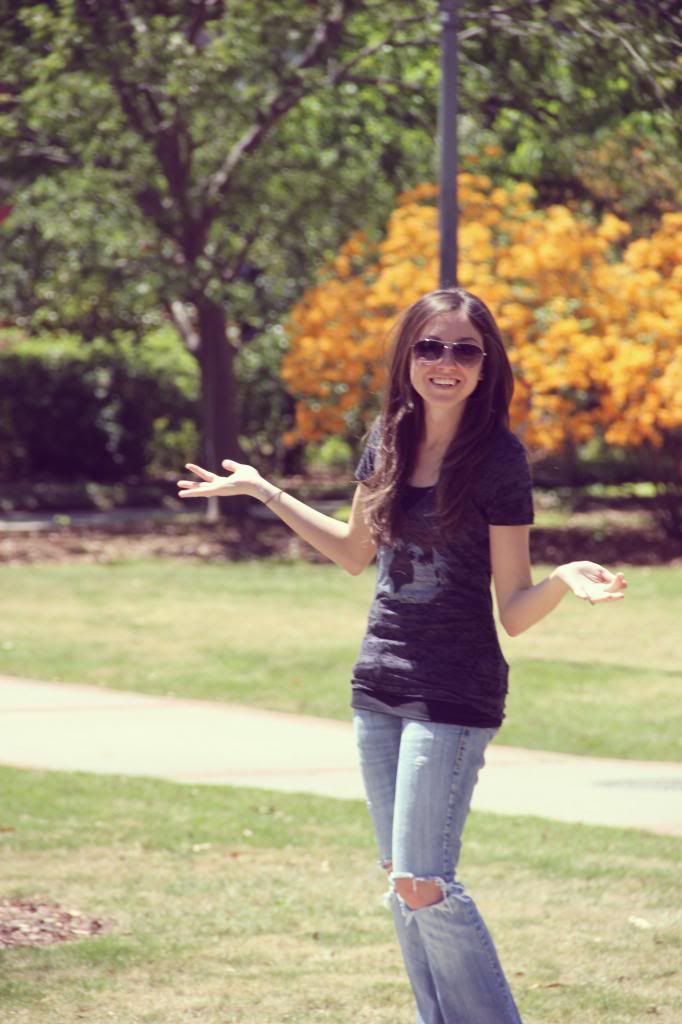 I'm officially home from Spring Roadtrip 2013 and had an amazing time. Between spending hours in the car with my fiance, a trip to Auburn, and seeing my best friend in Kentucky, it was an exciting, thrilling, and tiring extended weekend.
Since last week's
semi-fashion related post
, I'm trying to get better at being in front of the camera. Practice makes perfect! Can I tell you what really helps? Having a fiance that is so willing to be my photographer.
This is pretty much what you will find me wearing on any given Saturday. I definitely have a Saturday afternoon uniform: jeans and a t-shirt. I have had these jeans for an embarrassingly long time. Let's just say, when I bought them, they didn't have any holes in them. Sadly, I think it might be time to retire them. They're just so comfortable and fit perfectly -- I don't want to let them go!
This
is the shirt that I'm wearing. If you have a chance, take a look at this website. There are tons of super cheap sports memorabilia and clothing. No, they did not pay me to say this. Just figured I'd share :)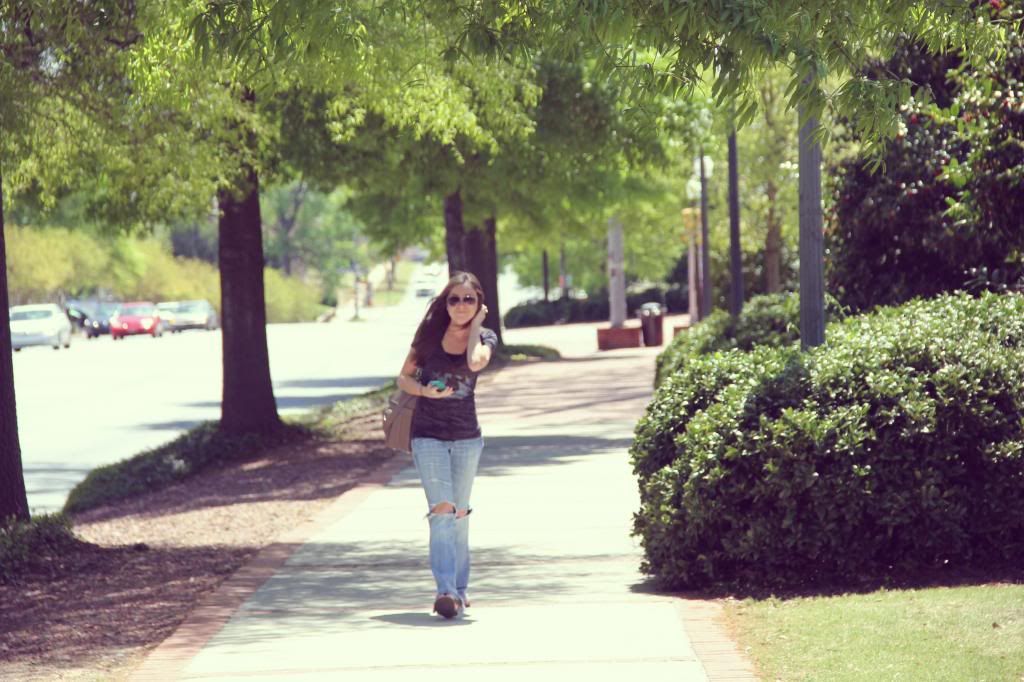 PS. Do any of you also have a Saturday afternoon uniform?