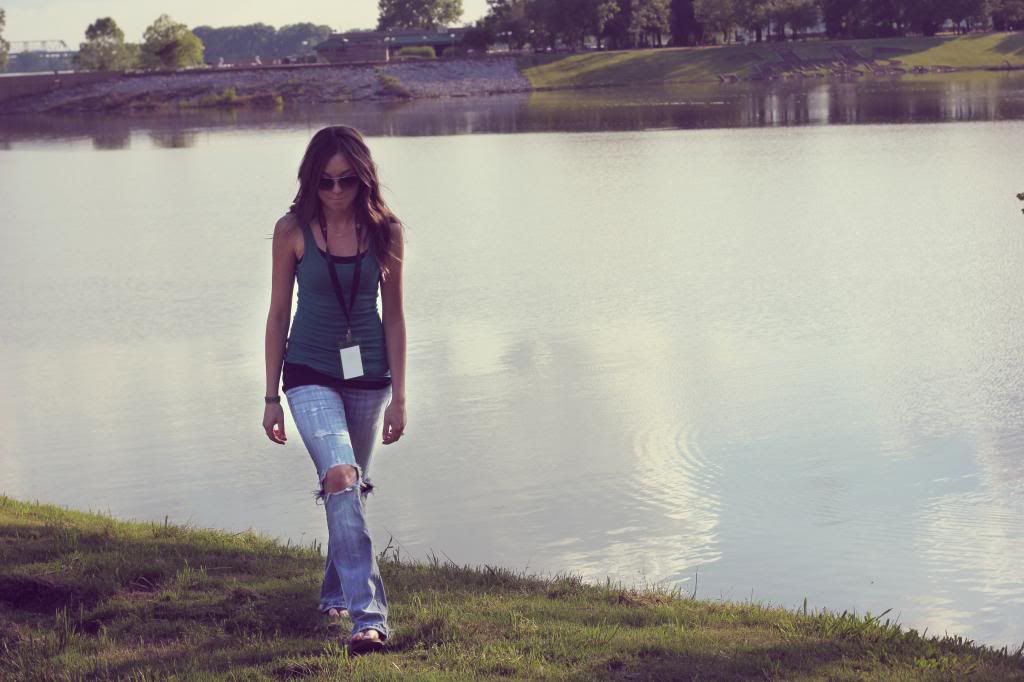 Whether you are attending Beale Street Music Fest or Barbecue Fest, any Memphis in May activity requires you to wear certain things.
For me, it's a tank top (from Target) with my all time favorite hole-y jeans (also seen
here
). I also wore my
Rainbows
since it wasn't supposed to rain. However, if you go to Music Fest, I HIGHLY suggest wearing some rain boots.
I'm sure you're also curious about my accessories... lanyard and wristband both courtesy of Too Sauced to Pork. A must have accessory at Barbecue Fest. :)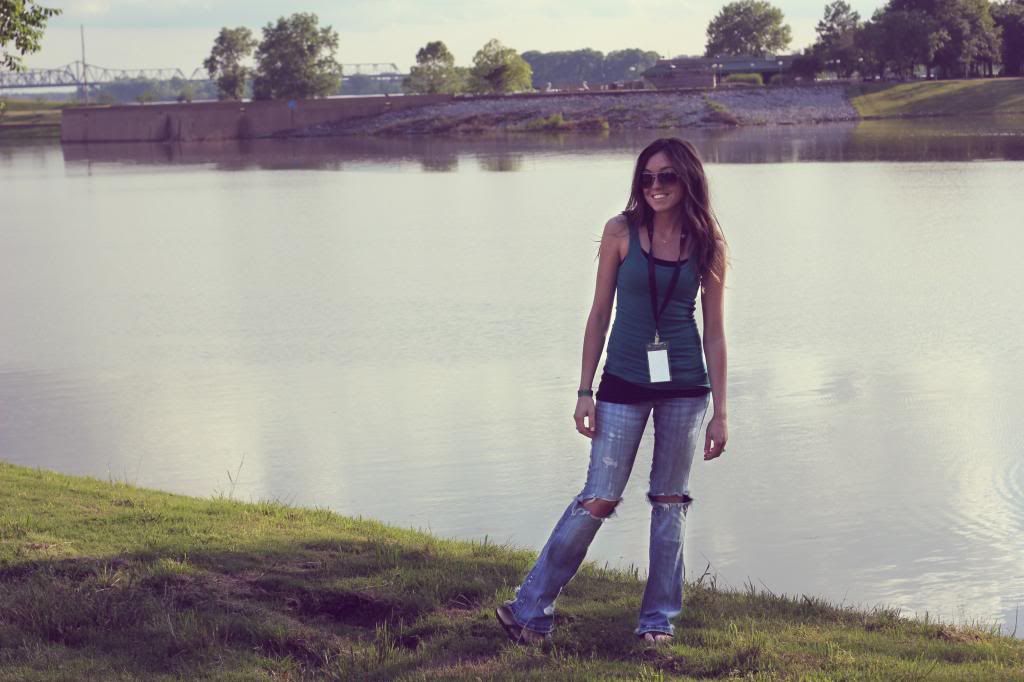 Funny and extremely embarrassing story? I'm wearing two different shoes in these pictures... and I had no idea. I have an old pair of Rainbows and a brand new pair. Sooooo I was wearing one old shoe and one new shoe. Even though they are techincally the same shoe, they don't look anything alike. The old ones are pretty beat up. I'm hoping nobody noticed my mismatched shoes.. haha oh, well.