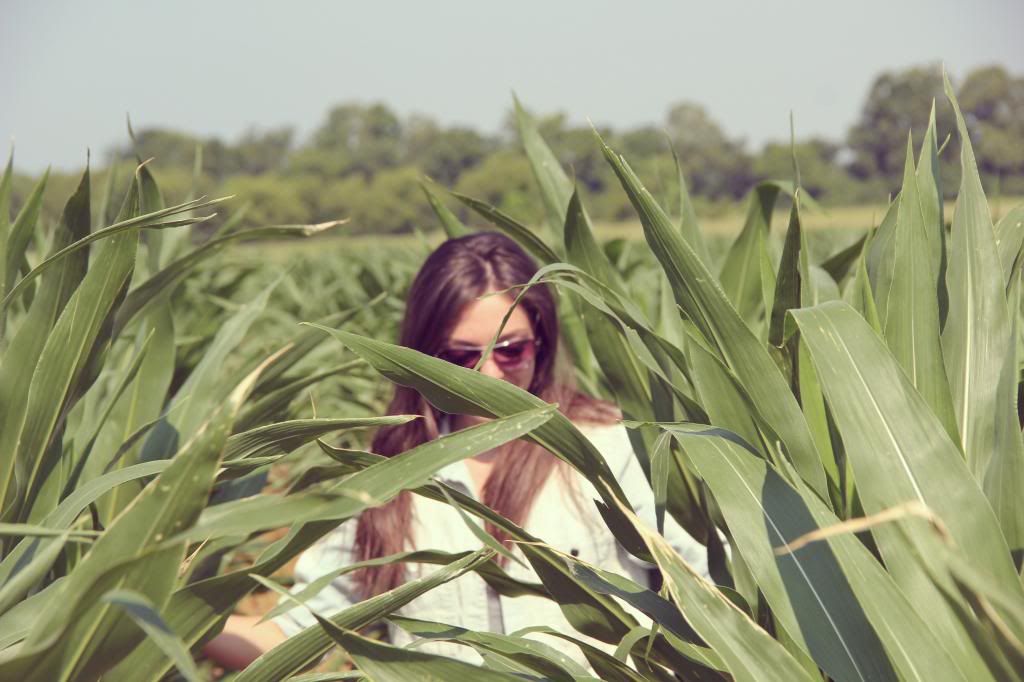 One of my favorite things is how corn fields are all lined up perfectly in rows. I get so excited when driving by corn fields. I don't know what it is, but I truly think they're beautiful. Saturday, Jeremy gave me the chance to play in a corn field.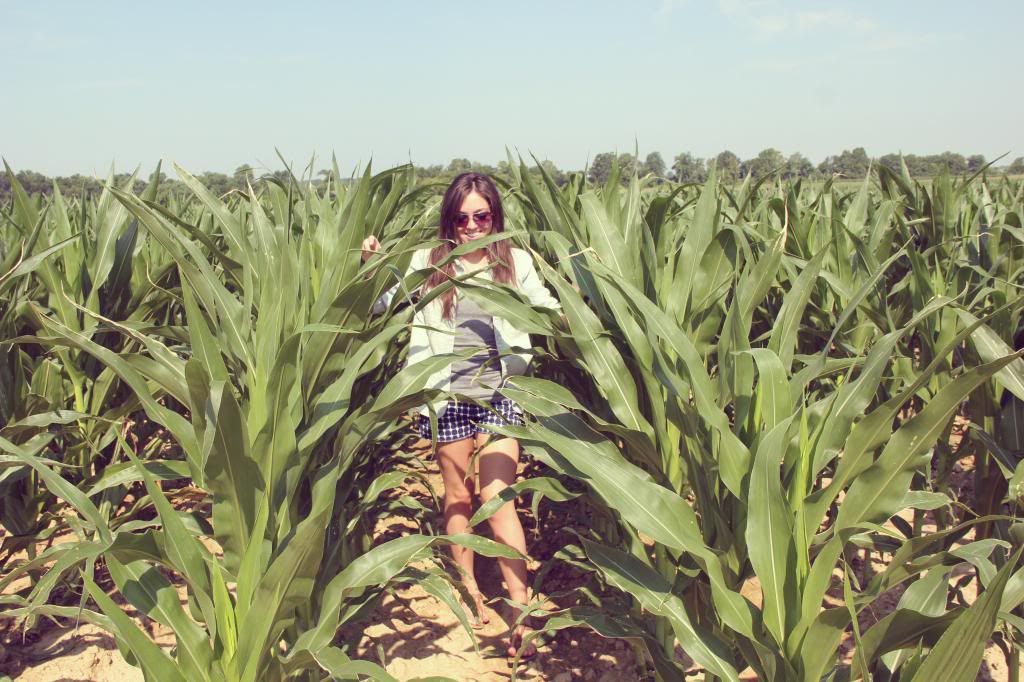 I loved seeing the field up close. Besides corn mazes in the fall, this was the closest I had ever been to corn! We even pretended we were corn hah what is wrong with us...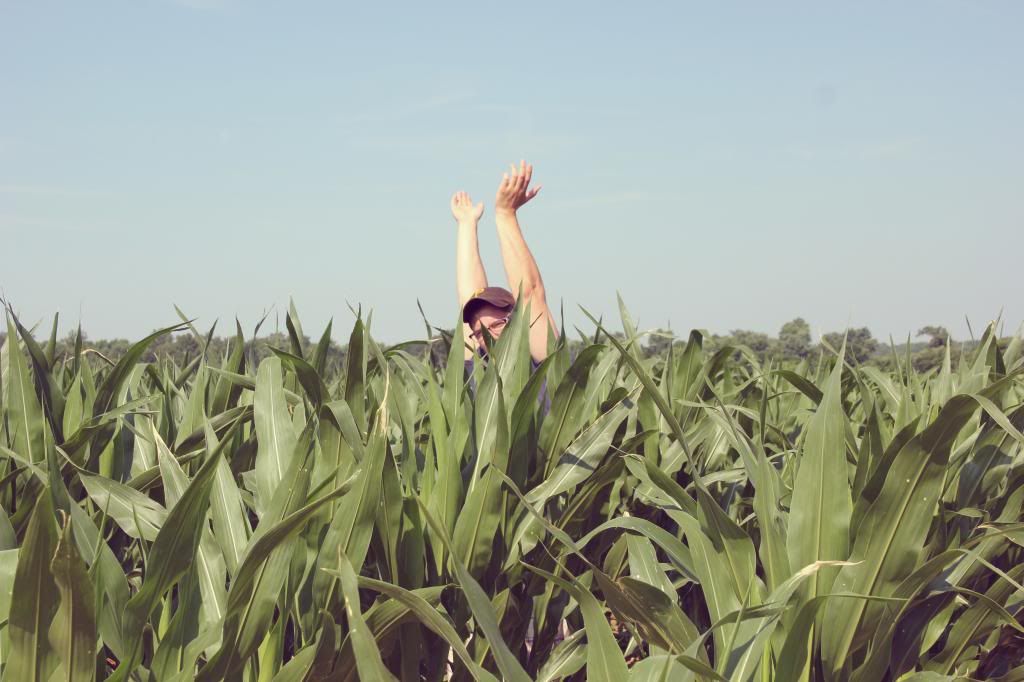 PS. Remember when Jeremy took me to a
cotton field
? hah clearly it doesn't take much to make me happy.