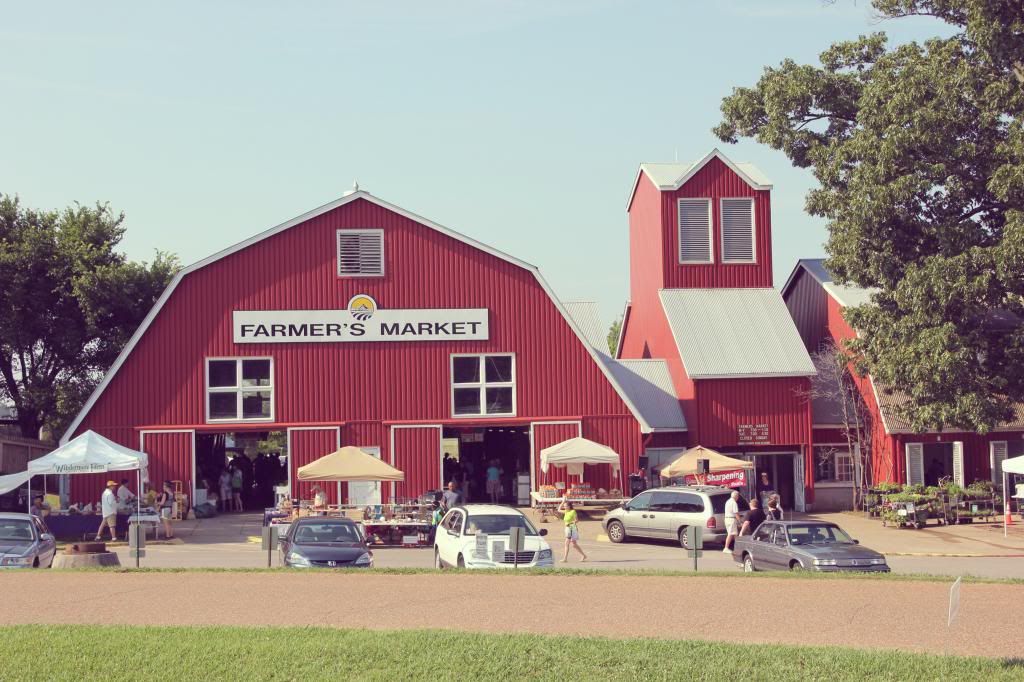 On Saturday we finally made it to the Farmer's Market!! This was the first time we've gone this year and man, did I miss it. There are several farmer's markets in our area but I think the one at the Agricenter is my favorite. I like that there are tons and tons of different vendors there selling all sorts of things.
The vendors are also extremely nice. We started speaking to one of the men selling peaches and he gave us some tricks to determine which peaches were the best ones to buy and he even let us taste some.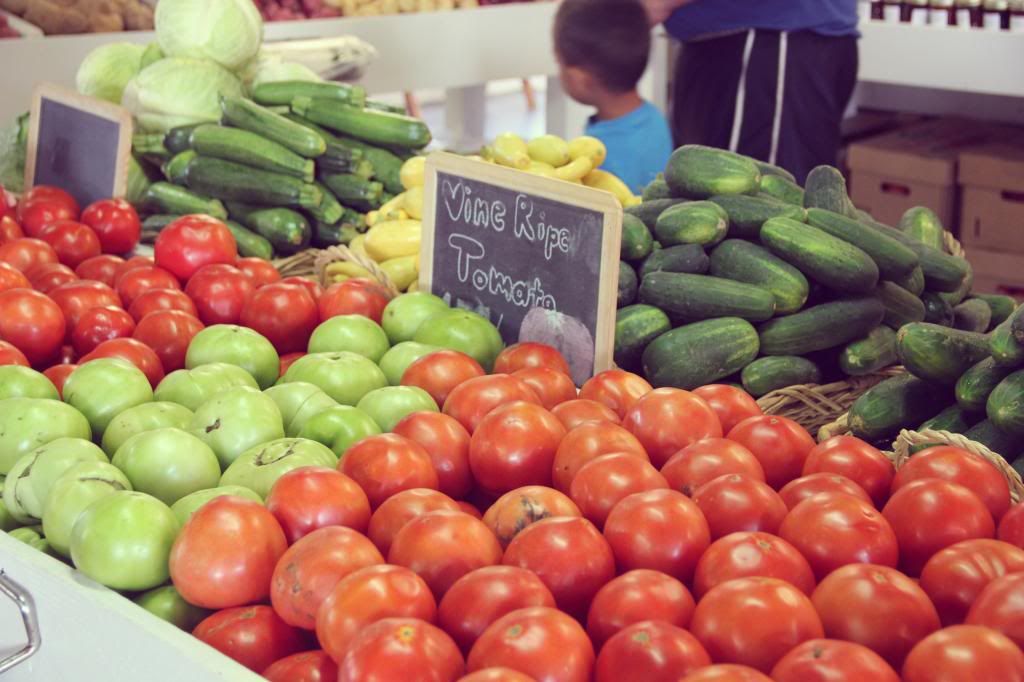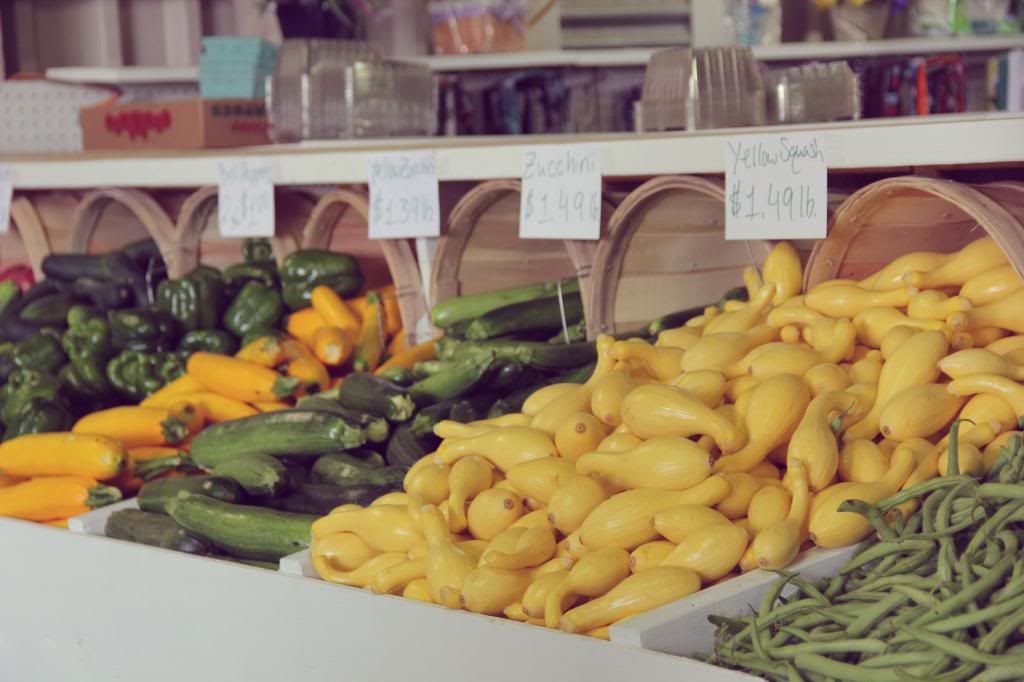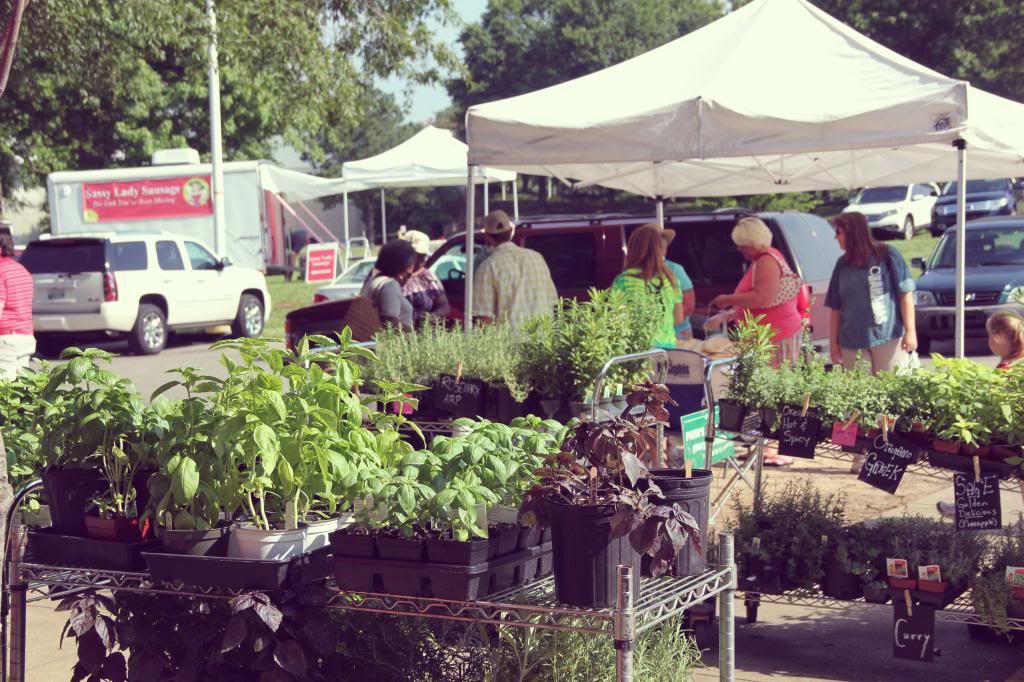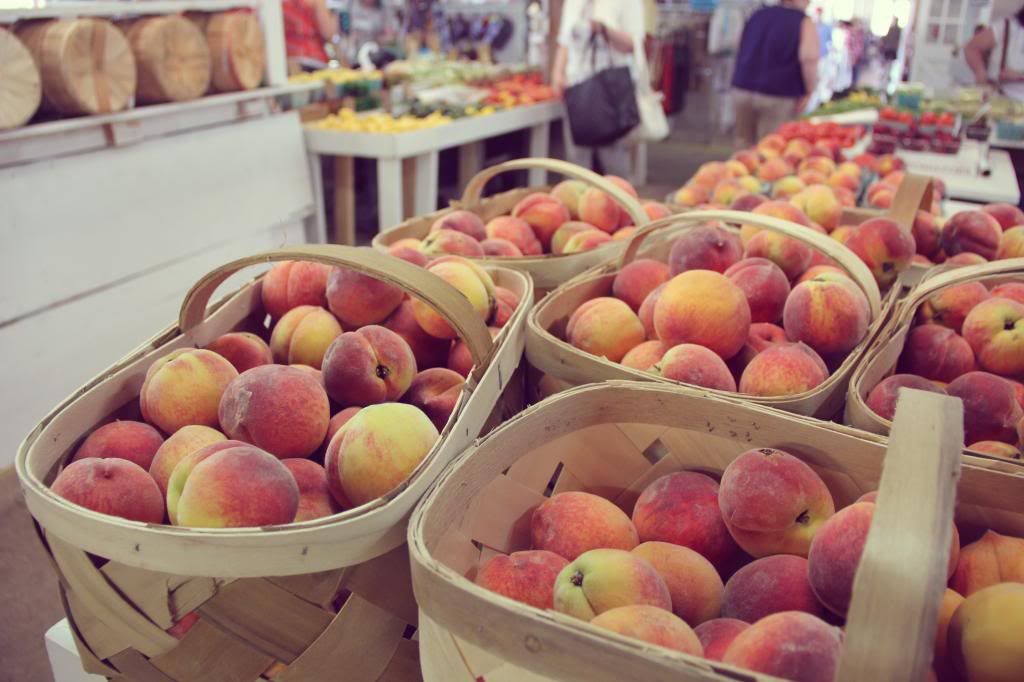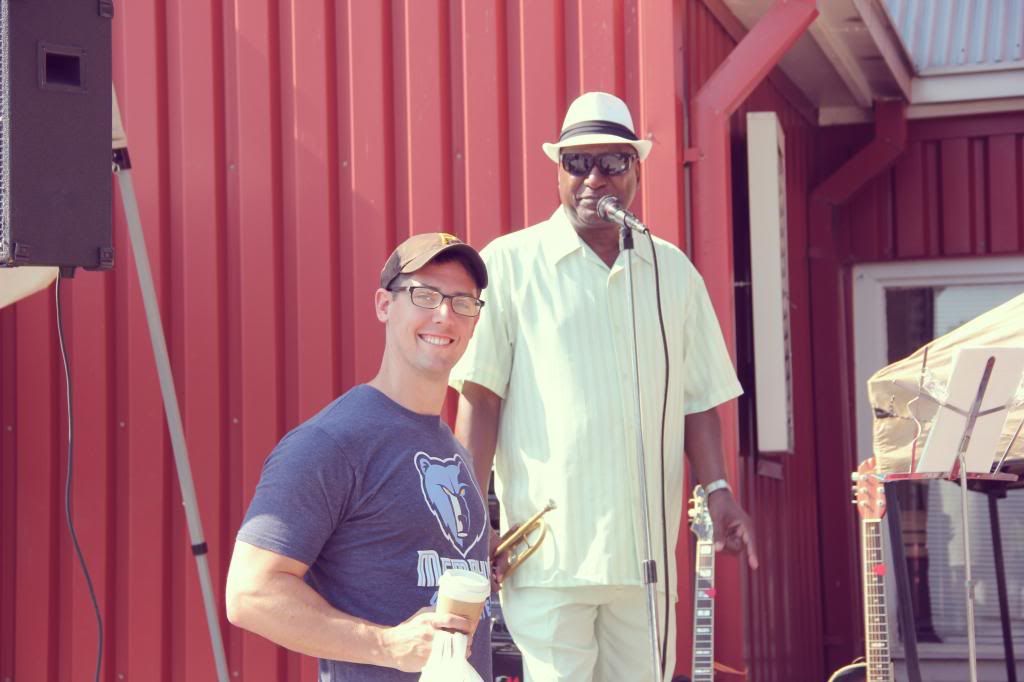 This man that Jeremy is posed with is at the market every Saturday performing! He even sings a song about the farmer's market. We love it.
PS. This was spotted in the parking lot... um, what?