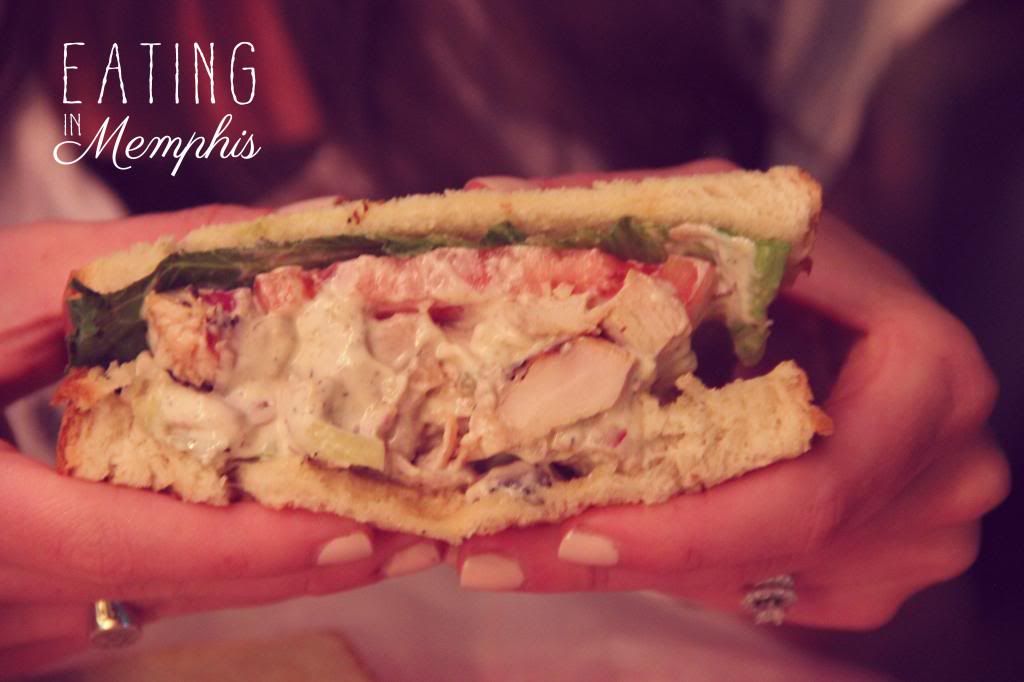 What is Eating in Memphis? We are eating our way through the list of 100 Things to Eat in Memphis! This list has taken us to many new restaurants and out of our comfort zone. We are experiencing the best there is in Memphis and having lots of fun.
This past weekend we went to the Cooper/Young District (probably my second favorite area of Memphis..
this
being my first) to eat at the Young Avenue Deli. This was both of our first times there (surprisingly). We had the task of ordering the chicken salad sandwich anddd french fries.
I'm going to be completely honest. This is the first Eating in Memphis that I haven't been completely crazy about. I ordered the Chicken Salad Sandwich and it was good.. but not my favorite. I actually don't think I'd order it again, unless I was there eating lunch then mayyyyybe I'd eat it again. I just feel like there are probably better things on the menu. Now, I think that maybe a big part of this is that I just did not care for this type of chicken salad. The chicken chunks were huuuge and there were also huge pieces of celery and onion, which I don't really like.
The french fries, on the other hand, were delicious! We took it up a notch and ordered the cheese fries. This picture really isn't very good, but these fries were great! I'm pretty particular when it comes to french fries. I don't like when they're too soggy, or too seasoned, these were just right. I would absolutely order these again.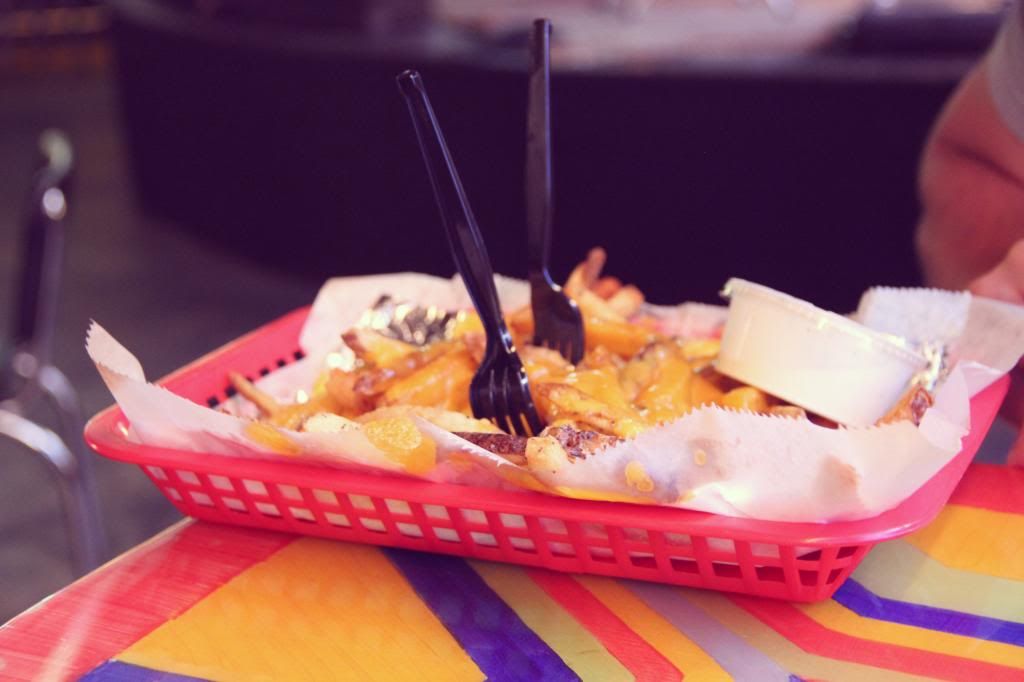 PS. Memphis bloggers, have you ever been to Young Avenue Deli? What is your favorite thing to order?