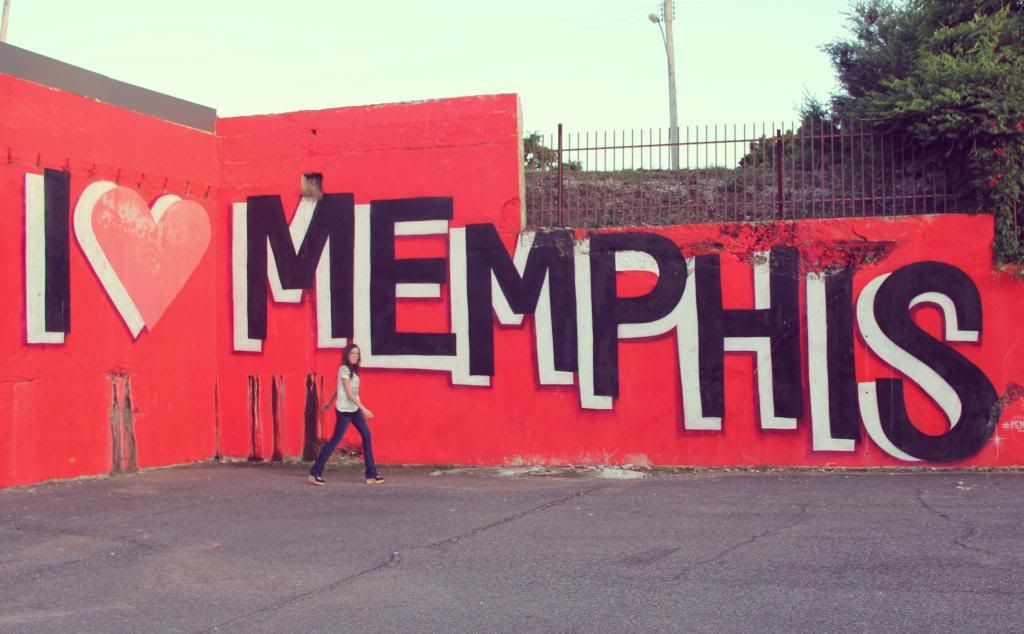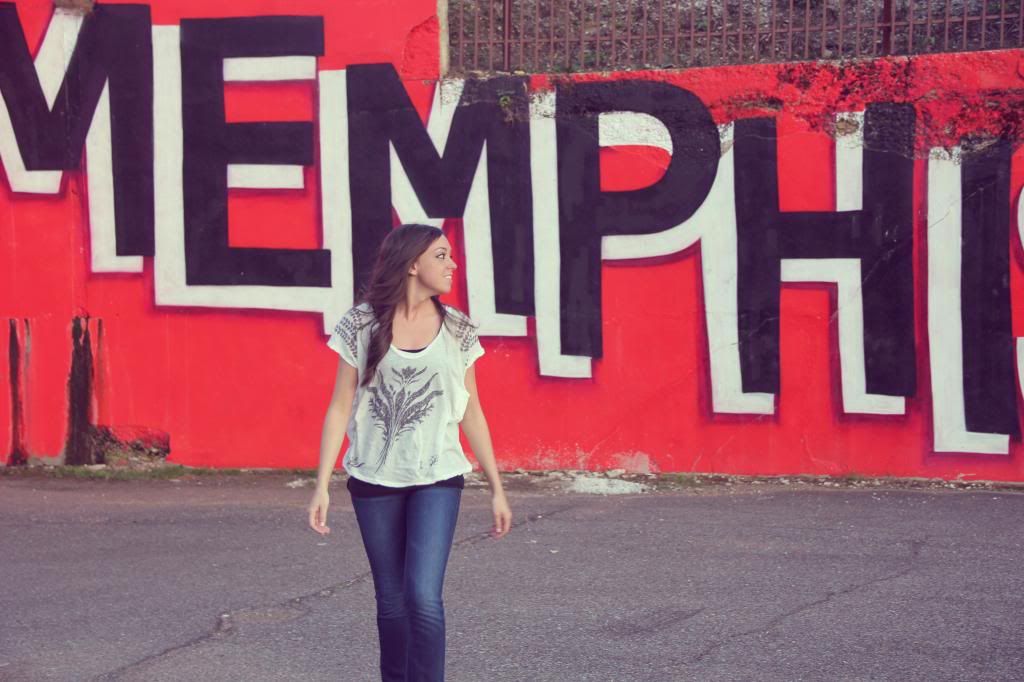 This is what I wore this weekend when Jeremy and I went on a date. (See where we went in
this post
) I know that I could wear my
holey jeans
and tie my hair up and he'd still think I was beautiful and want to take me out. Sometimes, though, it's fun to put on a cute pair of heels, curl your hair, and go out on a date with your man.
Also, we decided not to look at our phones at alllll while we were at dinner. Jeremy even went so far as to leave his in the car! It was great. We don't even realize it, but we are constantly looking at the phones. This was refreshing. No checking emails or tweets or anything, not even the time. We just spent quality time together.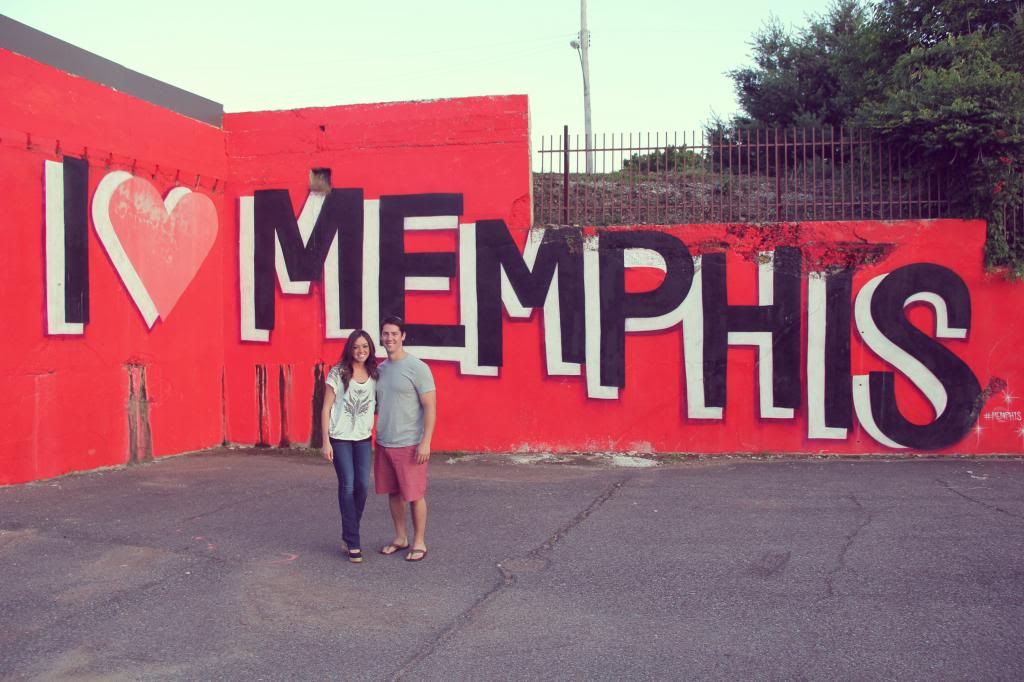 Fun story.. as Jeremy was taking pictures for me, a man pulled into the parking lot where this mural is. He offered to take our picture! It was so so nice of him!