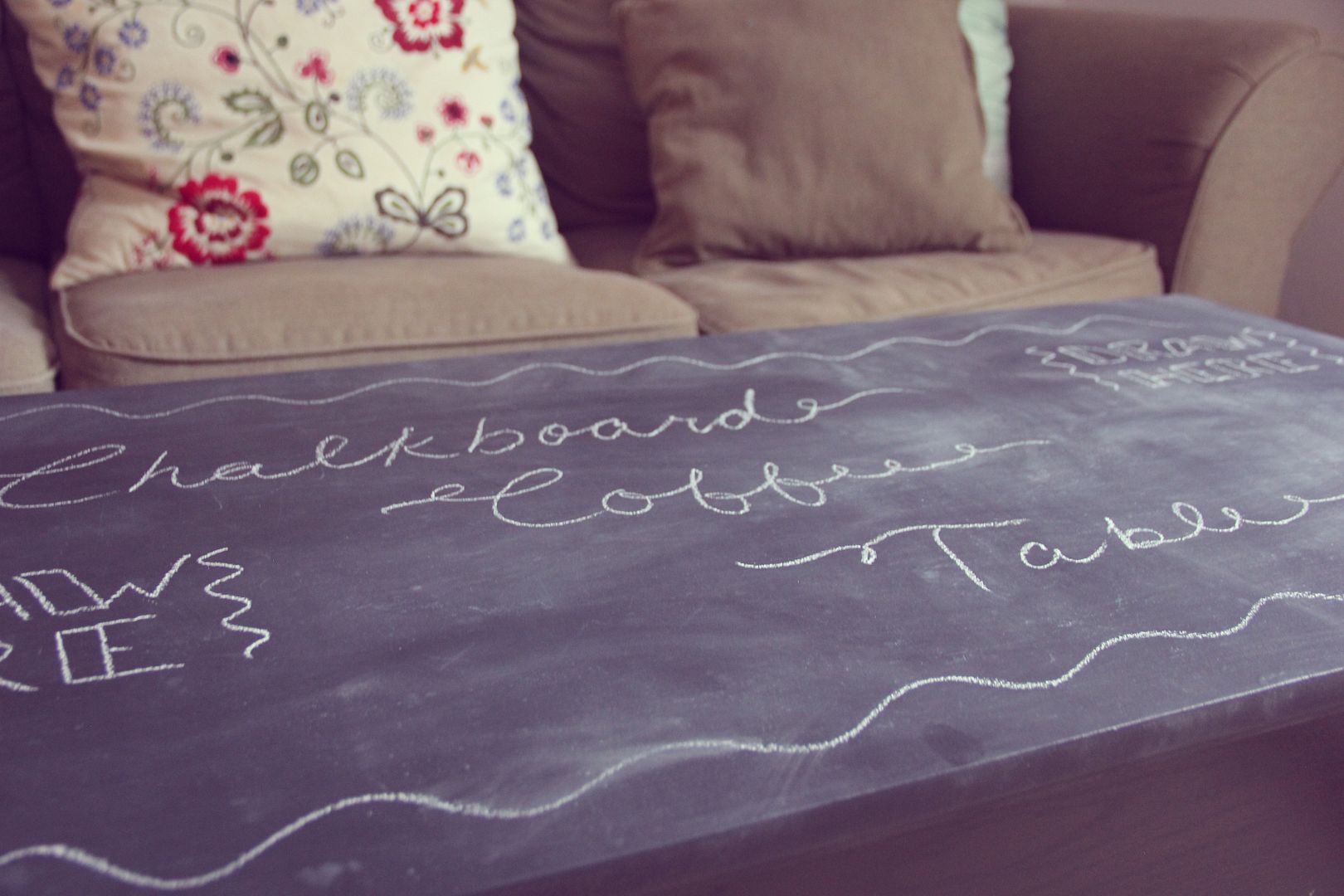 I have successfully used chalkboard paint for the first time! Does that make me a real blogger or just extremely late to the party? :)
My coffee table was in desperate need of some love and the thought of a chalkboard makeover popped into my head one day. Probably because of the countless hours I spend on Pinterest. Anywaysss, some of the paint was bubbling and pealing from not using a coaster (learned my lesson!), it really looked terrible.
I had a few hours on Saturday so I ventured over to Lowe's (thanks to those who suggested hardware stores) and purchased some chalkboard paint, sand paper, and a mini paint roller. I set to work. I was a little afraid of it being a complete disaster, but I'll be honest, it ended up being easier and looks better than I thought!
All I did was sand down the uneven spots, painted the top of the table with a coat of primer that I had left over from my
last furniture project
. After that was dry, I applied two coats of the chalkboard paint. I love that the paint is the same color as the rest of the table (I only painted the top).
We are having so much fun doodling on my "new" coffee table!
To show you how horrible my table looked before, here's a before and after photo!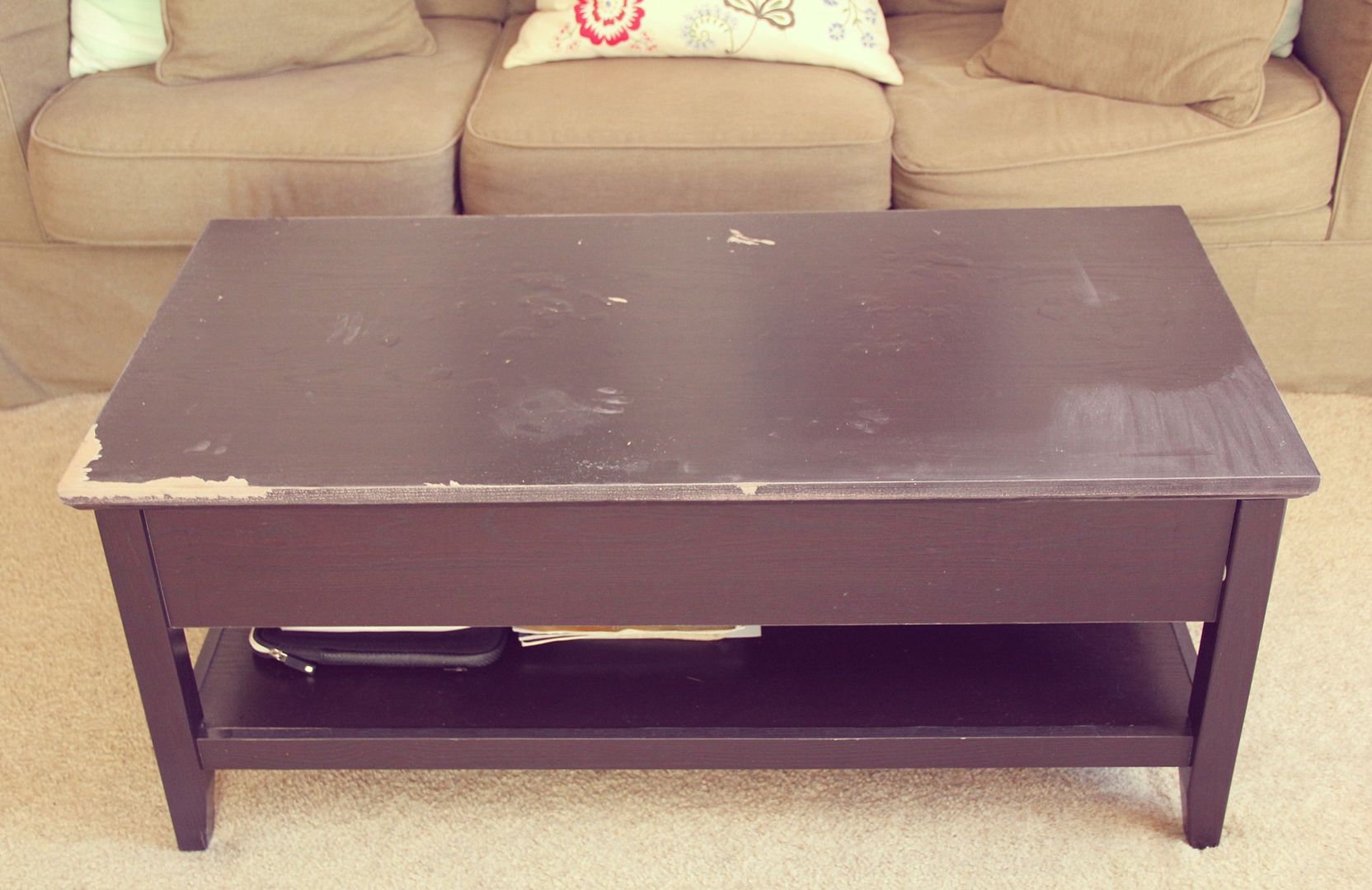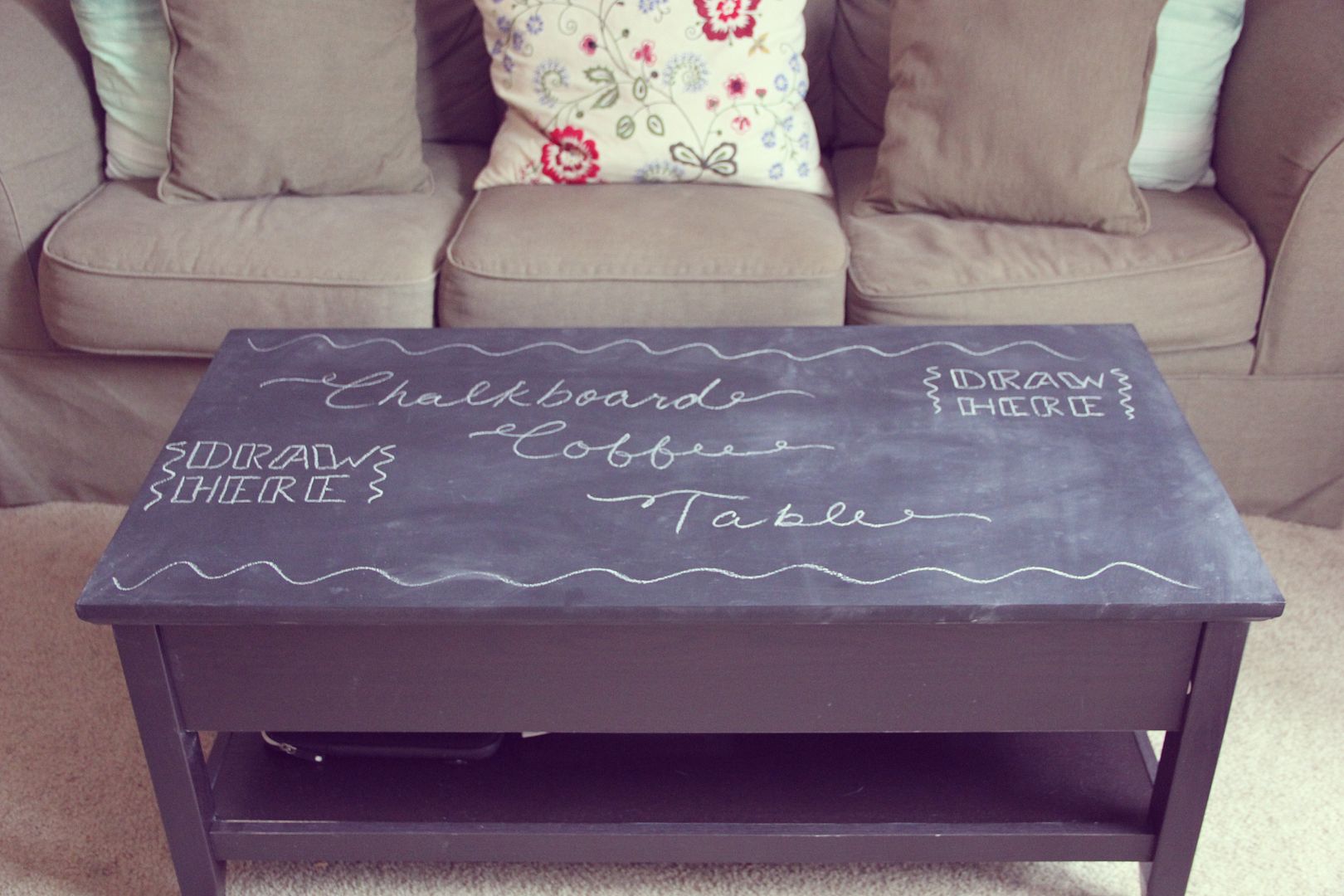 Have you painted anything with chalkboard paint? I have a bunch left and I'm itching to paint something else!