So, remember how much I love cotton plants? (You can refresh your memory
here
.) Anyways, for Christmas, Jeremy gave me cotton seeds so we could grow our own. Let me just say, I am the worst at keeping plants alive. I definitely do not have a green thumb, so I was a little bit scared about this endeavor. I wanted these little seeds to grow so badly!
A little while ago we planted some of the seeds. Six of them to be exact and got the cutest little sprouts ever!! We put them all into their own containers and I've been that crazy lady in the apartment complex with cotton sprouts growing outside of her door.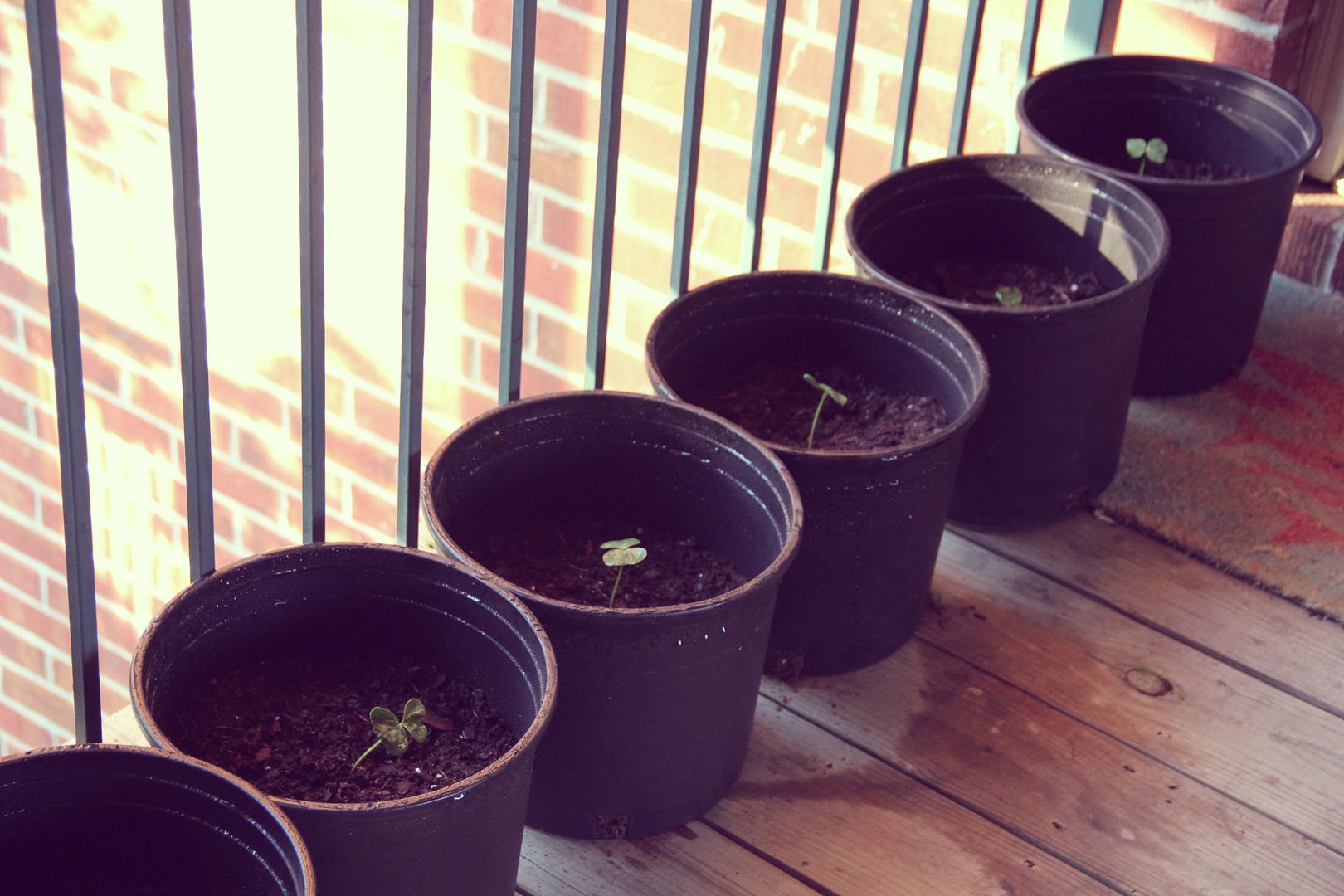 We've watered them, we've given them plant food, they were all growing so strong. Then, something found them. I don't know if it's a squirrel or bugs or something else, but one by one our sprouts have been shrinking. Some have been withering and looking downright awful, others have completely disappeared! We're down to two. They're growing strong, but I'm so worried about them!
Anybody have any advice or tips?